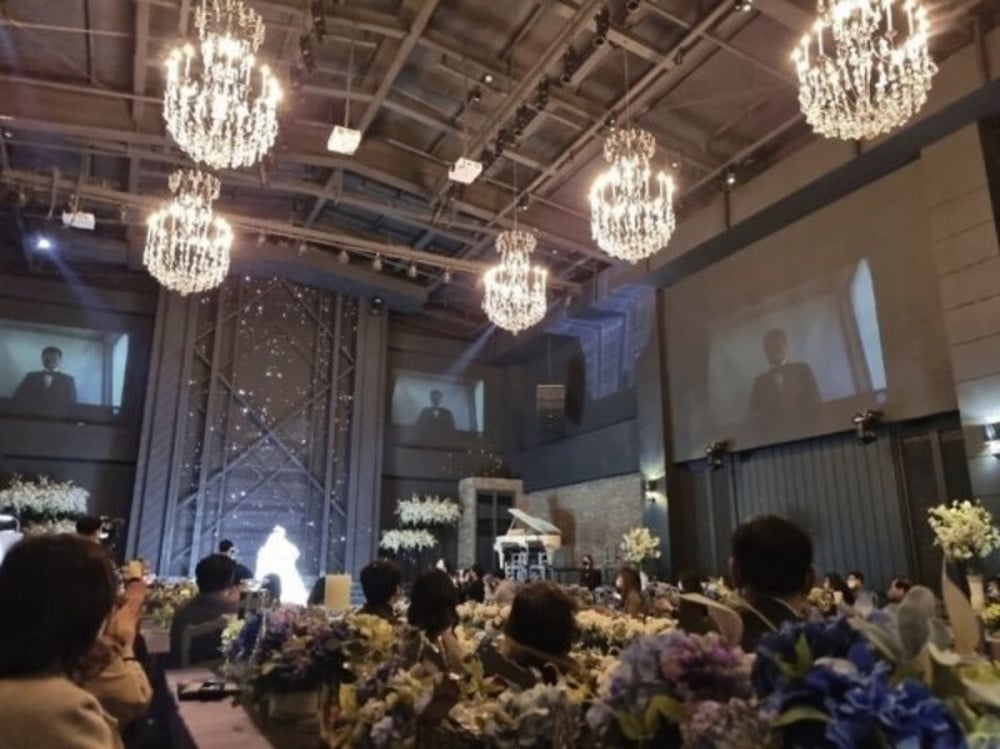 A wedding in Korea is going viral on social media.
On March 19 KST, a particular photo taken at a recent wedding spiraled across Instagram. In the photo, a wedding ceremony was well underway with numerous guests and a bride. Meanwhile, the groom was only visible through a screen, making a virtual appearance at his own wedding.
The reason for this groom's unexpected absence was none other than his COVID-19 procedures. After testing positive, the groom had no choice but to go into quarantine, right before his own wedding.
Netizens often titled this image as "a wedding these days in the age of covid" and found it startling to find the bride having to go through the in-person ceremony on her own.
Meanwhile, the rate of the Omicron variant's spread in South Korea is expected to reach its peak next week. As of March 19, the total number of positive cases sum up to about 320,000. The cases are being reported from as many as 17 different cities across the country.