In the fast-paced world of K-pop, it can be easy for some groups to get forgotten in the busy news cycle. Still, there are plenty of hidden gems to be found if you look for them. Today, let's explore some girl groups that deserve more attention for their great music and cool performances.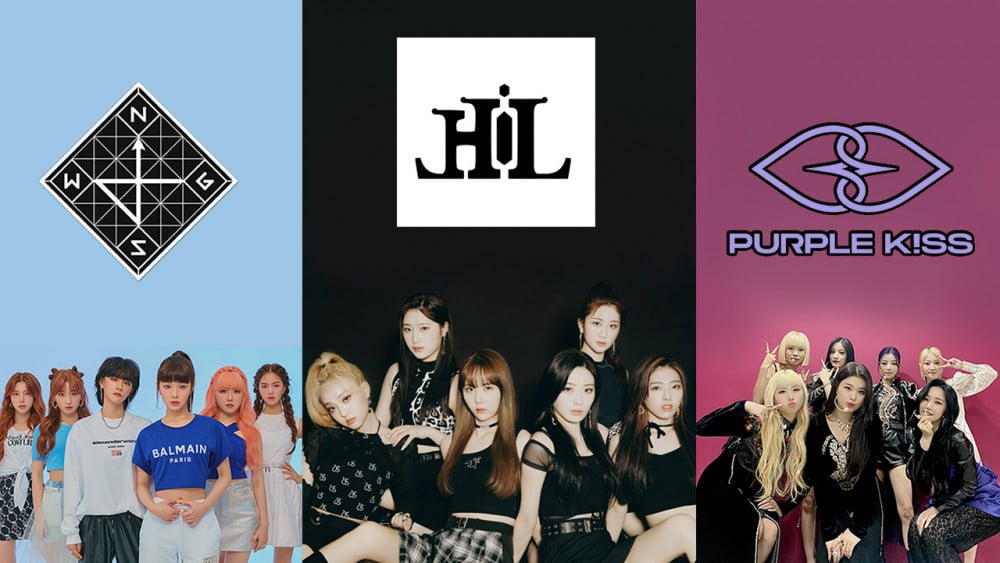 GWSN
You might know GWSN from their hit 2020 song "BAZOOKA!," but the group is more than a one-hit-wonder. Since debuting in 2018 under Kiwi Pop (now The Wave Music), GWSN has been creating unique pop tracks. Give their song "Puzzle Moon" a listen if you like chill, danceable beats, or check out the "Pinky Star (RUN)" music video to enjoy the group's cool style and concepts.
PURPLE K!SS
There's no better time to get into PURPLE K!SS than now! Recently, the girl group released a fun and eerie teaser video for their upcoming mini-album "memeM." Set for release on March 29, the album will include seven songs. Check out the tracklist here. We're excited for the group to dive into the witchy concept introduced in the teaser video!
Hi-L
Hi-L made a strong debut in 2021 with the EP "Go High." Especially for a first release, "Go High" is memorable and catchy. Just one listen to "Too Too (22)" or "Beautiful Night" will get you hooked on this exciting new group. Formed under Kpop Live Entertainment, the group consists of six members, Lee Jin, Soo Jung, Da-Kyung, Joo A, Ha Yun, and Ye Seul.
GIRLKIND
If you're looking for music with a cool, chill vibe, check out GIRLKIND. The group debuted in 2018 with the song "FANCI" and currently consists of four members (JK, Medic Jin, Xeheun, and Ellyn.) While GIRLKIND doesn't have many releases, their singles "Psycho4U" and "Future (퓨쳐)" are atmospheric songs that showcase the group's unique vocal quality.
lilli lilli
Like GIRLKIND, lilli lilli hasn't released many tracks, but their 2021 debut single "BARCODE'' was so good you'll be wanting to hear more soon. Lilli lilli is a duo under Entertainment Han featuring members Luce and Grita. Their only other release so far is the delicate OST song "You Are My Destiny." Be on the lookout for more from this interesting duo!