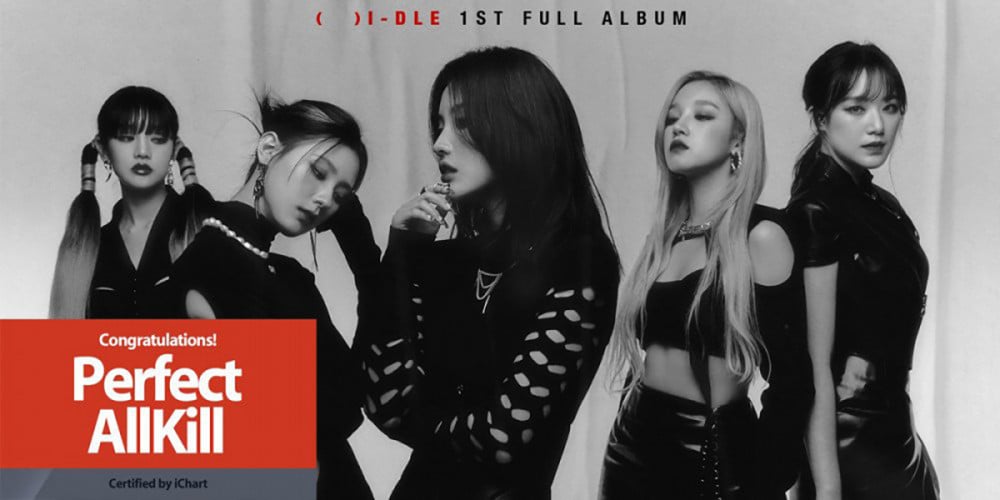 (G)I-DLE's "TOMBOY" has officially achieved its second perfect all-kill on the iChart, as well as its first PAK since the addition of YouTube Music scores.
The iChart, powered by Instiz, tracks the digital scores of songs across all major Korean streaming services, including each service's realtime and daily charts. Up until recently, the iChart calculated scores on the following streaming charts: Melon, Genie, FLO, VIBE, and Bugs Music. Then, on March 25 KST, the iChart formally introduced the addition of YouTube Music's 'Top Songs' chart to its scoring.
Digital scores on each of the streaming services directly affects the iChart's total realtime and weekly scores.
Now, approximately a day after the addition of YouTube Music scores to the iChart, (G)I-DLE's "TOMBOY" has once again achieved a perfect all-kill, rising to #1 on all 6 realtime and daily music site charts, boosting the song up to #1 on both the realtime and weekly iChart.
Meanwhile, Instiz previously revealed plans to introduce Spotify and Apple Music to its iChart scoring in the near future.