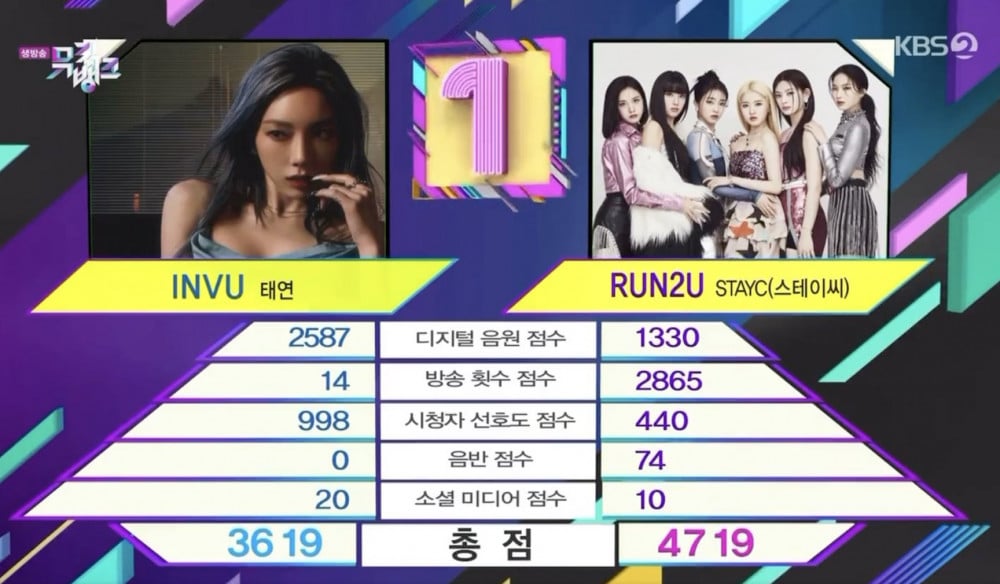 On this week's 'Music Bank,' there was a close battle between Taeyeon and STAYC.
However, it was STAYC that took the win with 4719 total points. The rookie girl group won with their new track "RUN2U," beating out veteran singer Taeyeon.
Many fans and netizens were impressed with the girl group and praised how they deserved the win because their latest track is so good. Netizens gathered to an online community to share their congratulatory message to the girl and express their praise. Netizens commented, "Congrats! the girls deserve the win. Their song is really good," "I was wondering what song it is but now I'm constantly listening to it," "Wow congrats," "STAYC definitely deserved this win," "These days STAYC is my favorite group and I always listen to their song, lol," and "I love 'RUN2U.' The song is so good."

What do you think about STAYC's music show win?