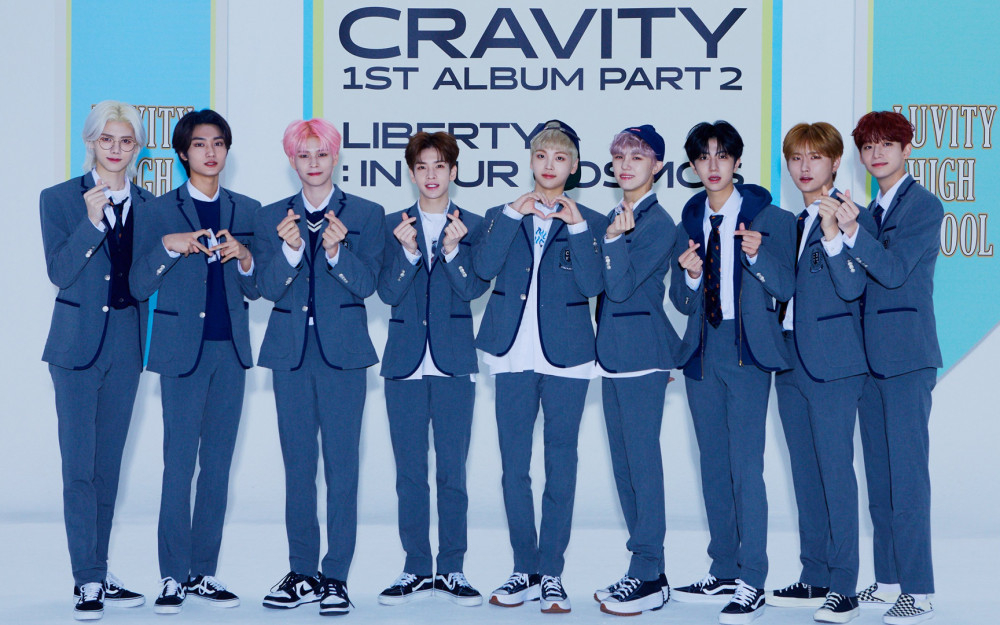 CRAVITY made a comeback with refreshing "Adrenaline." It will present CRAVITY's uniquely free and explosive energy.

CRAVITY held an online media showcase to commemorate the release of the first full-length album, 'LIBERTY: IN OUR COSMOS' at 4 PM on March 22nd.

Wonjin said, "This is an album that LUVITY (fandom name) has been waiting for a lot. We are also excited because it is the album we have been waiting for as well. We want to be active on stage as soon as possible."

The release date of this album has been delayed due to the members testing positive for COVID-19. Woobin recalled, "It was a good time for the members to be able to become stronger together."

Minhee said with confidence, "There was a lot of time for us to talk and practice. It's an album where we talked a lot. We told ourselves, 'let's do really well.'"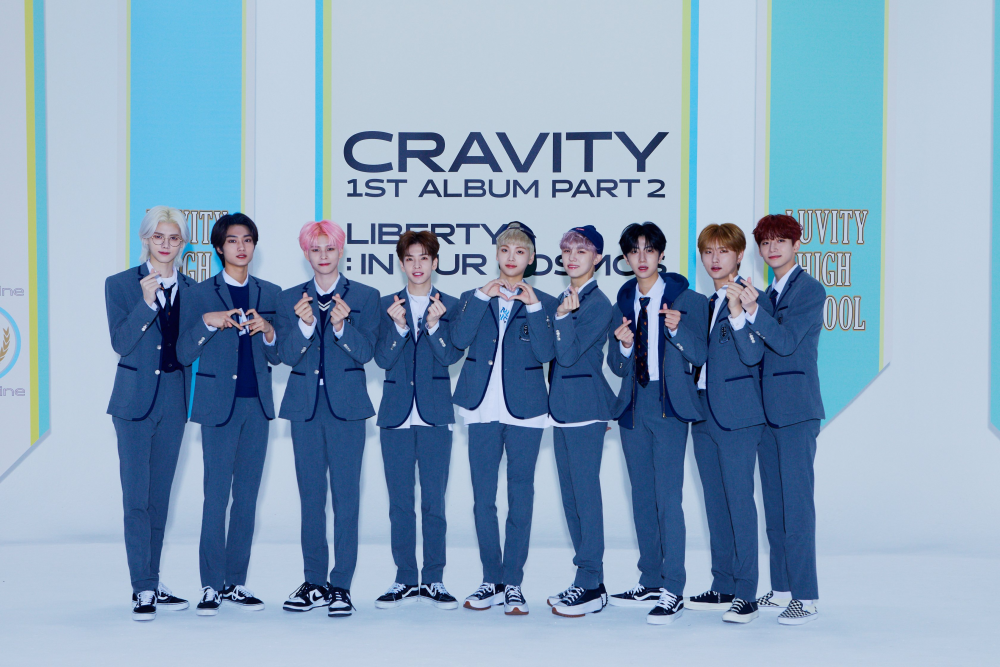 The new album is the follow-up to the full-length album part 1, 'The Awakening: Return in the Stars' released last year.

The title song to this latest album is "Adrenaline." It is a dance song that mixes four genres: funk, future house, trap, and moombahton. Members Serim and Allen participated in writing the lyrics.

Serim explained, "The lyrics are about the adrenaline that increases when I see you," Allen said, "I was inspired by various media such as movies and dramas. The work process is one of the processes of finding CRAVITY's unique color, so I worked hard."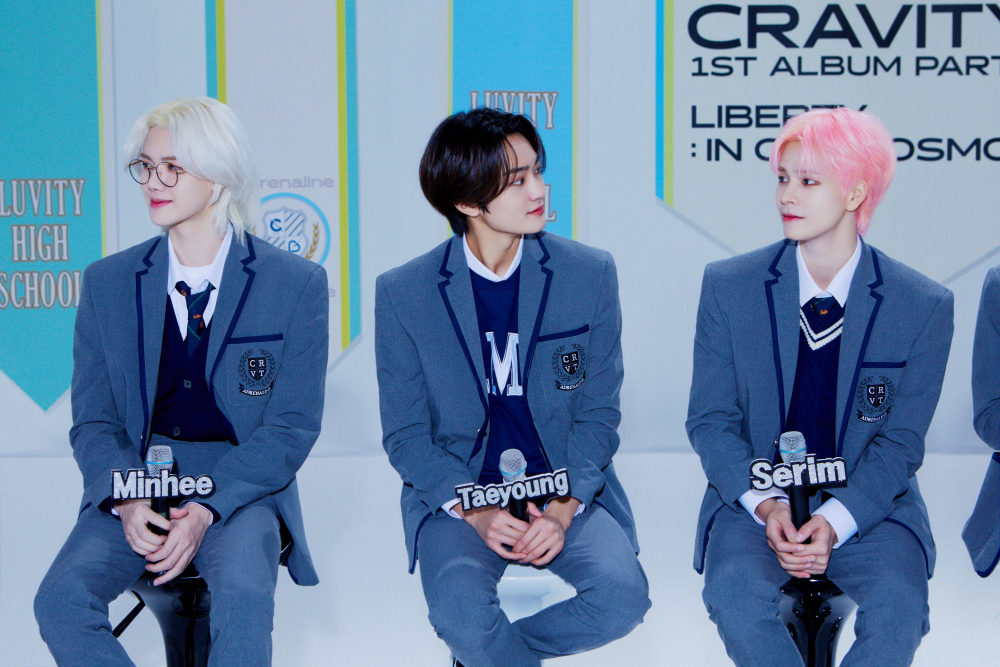 On this day, CRAVITY performed "Adrenaline" live. As expected, the members unleashed their refreshing charm without hesitation.

CRAVITY is approaching the 2nd anniversary of its debut. Taeyoung shared, "Currently, I feel like I am running constantly. I feel that I have grown a lot since our debut."

Then he said, "Before, my goal was to go on stage. Now, I want to proudly say that we are a group with no shortcomings. In the future, we will improve as 9 members."

The members' affection for each other also deepened. Jeongmo said, "The relationship between the members has grown stronger and stronger. Now I feel like I'm with a real family."



CRAVITY is preparing for its first concert in April. Wonjin said, "The concert was one on my bucket list. I am so excited and looking forward to meeting the fans."

He also revealed, "We composed the stage with the performances we wanted. The members know the fans' position better than anyone else. We have considered the fans' feelings a lot."

The group also revealed their hopes of touring overseas. Wonjin added, "Going on an overseas tour is also on my bucket list."

Meanwhile, CRAVITY will release a new album through major music sites at 6 PM on the 23rd.