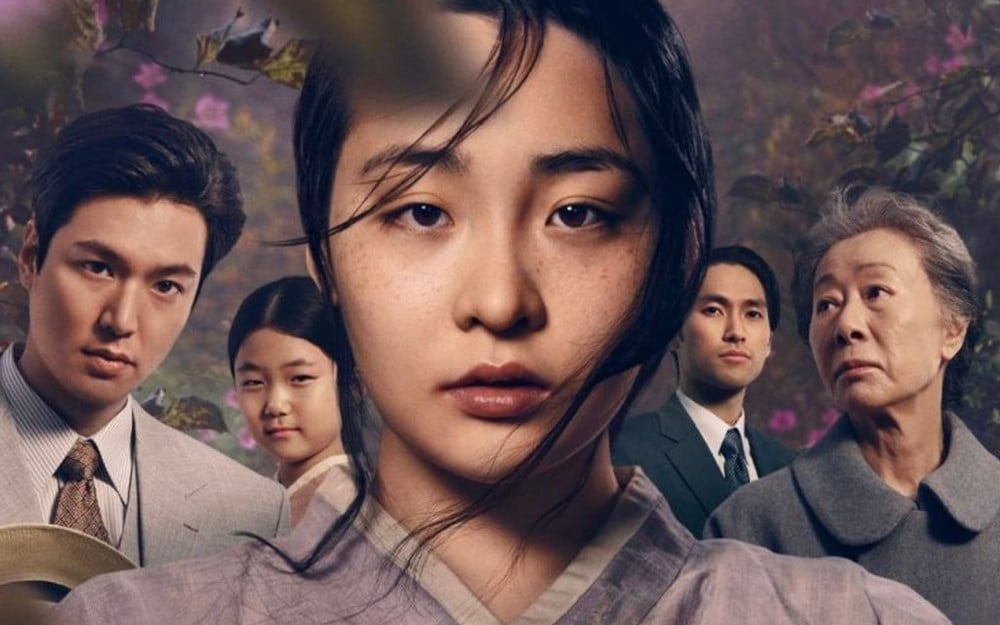 As praise piles on the Apple TV+ original drama 'Pachinko,' some Japanese netizens are criticizing the drama for its historical inaccuracies.

While favorable reviews for the drama 'Pachinko,' which deals with the lives of Koreans during the Japanese colonial period, are pouring in, Japanese netizens are protesting, saying, "It is an anti-Japanese drama that distorts history."

According to Twitter, on the 29th, a Japanese netizen counter-argued the explanation that the main character of the drama, Sunja, was born during a colonial period caused by the Japanese invasion, saying, "Invasion? That is also distorting history."

'Pachinko' is a drama that can be viewed in Japan through Apple TV+. Nevertheless, the netizen also denied the fact it can be streamed in Japan, saying, "If the 'Pachinko' had been published in Japan, it would have been found to be nonsense" and "Apple is afraid of boycotting (in Japan), so it is not aired."

Another netizen posted the hashtag 'StopJapaneseHate,' saying, "Korea has sent a new anti-Japanese drama to the world," claiming that Japanese hate should be stopped.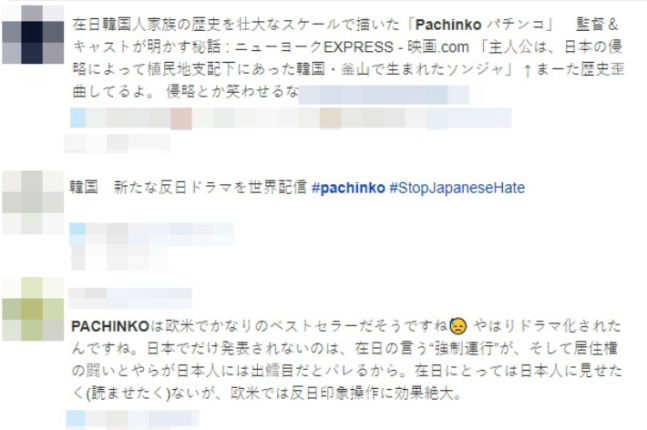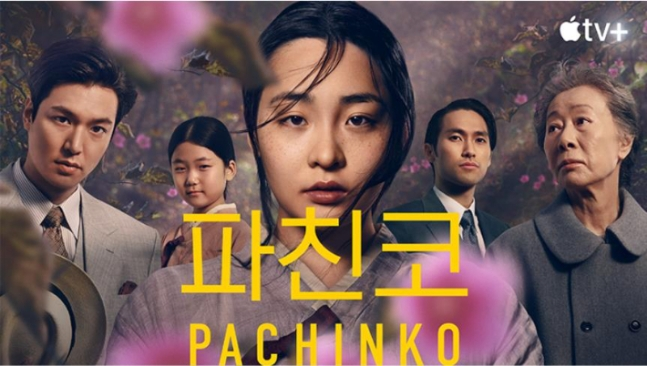 'Pachinko' is based on the New York Times best-selling book of the same name and deals with the atrocities of Japan and the issue of Koreans living in Japan during the Japanese colonial period.

From the opening scene, the subtitle 'In 1910, Japan expanded its empire and colonized Korea' was displayed, which drew attention as it opposed Japan's attitude of denying forced colonial rule over Korea.

The drama has been highly acclaimed because it naturally showed the lives of the Korean immigrants who had to endure Japanese contempt and discrimination. However, this praise is also bringing about the anger of Japanese netizens.

Despite the opposition of some Japanese netizens, 'Pachinko' is showing signs of success, recording explosive views. The first episode released on the 25th had over 5.65 million views as of the 29th.

On Rotten Tomatoes, a leading American film and TV critique site, the tomato meter (the percentage of critics who gave a positive evaluation) recorded 98%, and the average audience score was 93%. 'Squid Game,' which swept overseas awards ceremonies last year, garnered 94% on the Tomato Meter and 83% average audience score.