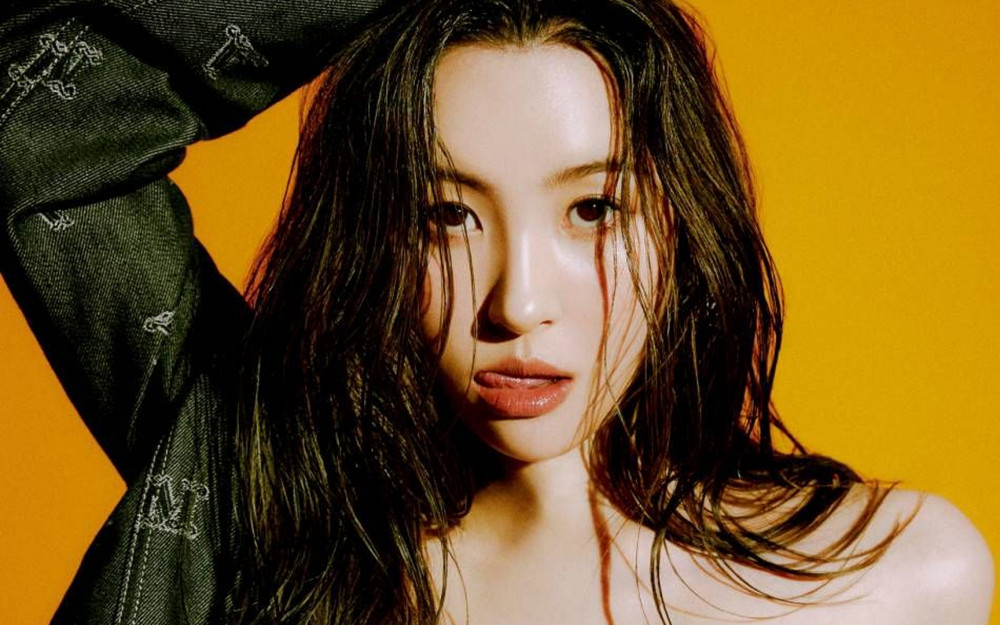 Sunmi showed off her unparalleled charisma in the latest pictorial with Marie Claire Korea magazine.

On February 24, the fashion magazine released photos that will be published in the March edition along with the interview with the soloist.

During her interview, Sunmi was asked if she looks back at the journey that she has taken thus far, to which she replied, "I think those times (that have passed) still have great influence in my music today, and my current self must have abundant emotions than myself from the past. I believe that there is definitely a change in the way I express music and become a hint to what kind of music I should do in the future."
When asked to elaborate on the hints for the music that she will do in the future, Sunmi elaborated, "Even though I've been a singer for 16 years, there were a lot of things I have not yet tried when it comes to music. I almost became stuck but now I feel like I am breaking those boundaries and now I don't feel old-fashioned anymore."
Sunmi was also asked if she has any female figures she likes and sees as a role model. Sunmi replied, "I think the individuals who do their work well are really awesome." She then mentioned women such as Charlize Theron, Olivia Rodrigo, Shin Min Ah, and Kim Hye Soo as the women she looks up to.