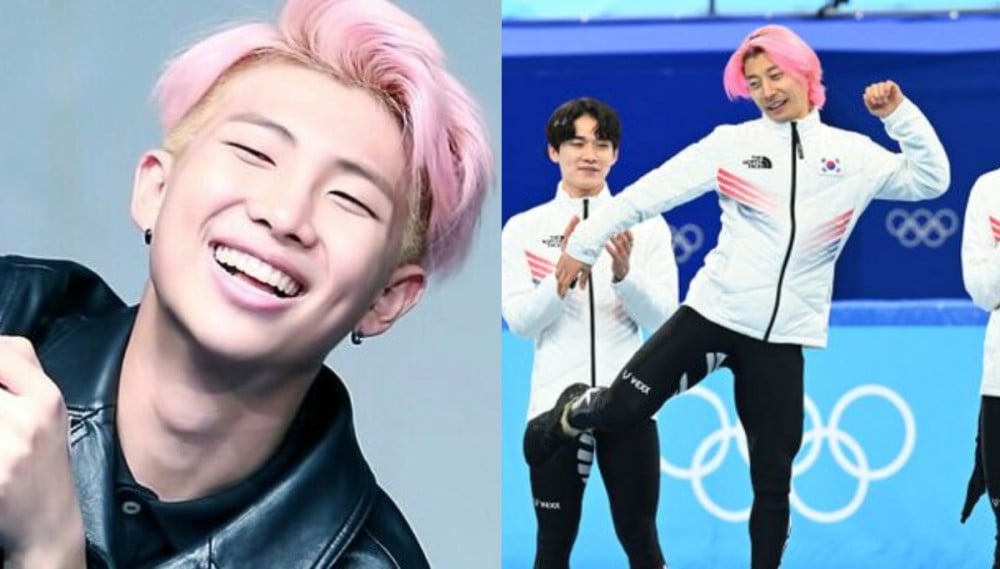 BTS's leader RM responded to South Korean Olympic speed skater Kwak Yoon Gy dancing to BTS's hit track, "Dynamite".
On February 17 KST, BTS's RM took to his personal Instagram story to share Olympic speed skater Kwang Yoon Gy's celebratory dance to BTS's "Dynamite", after winning the silver medal for the men's 5000 meter relay for short track at the '2022 Beijing Winter Olympics'. In addition, RM wrote, "Mr. Yoon Gy, I saw [your] 'Dynamite' well". RM then included a little joke, asking fans to also support fellow member SUGA, by writing, "Please also take care of our Yoongi hyung".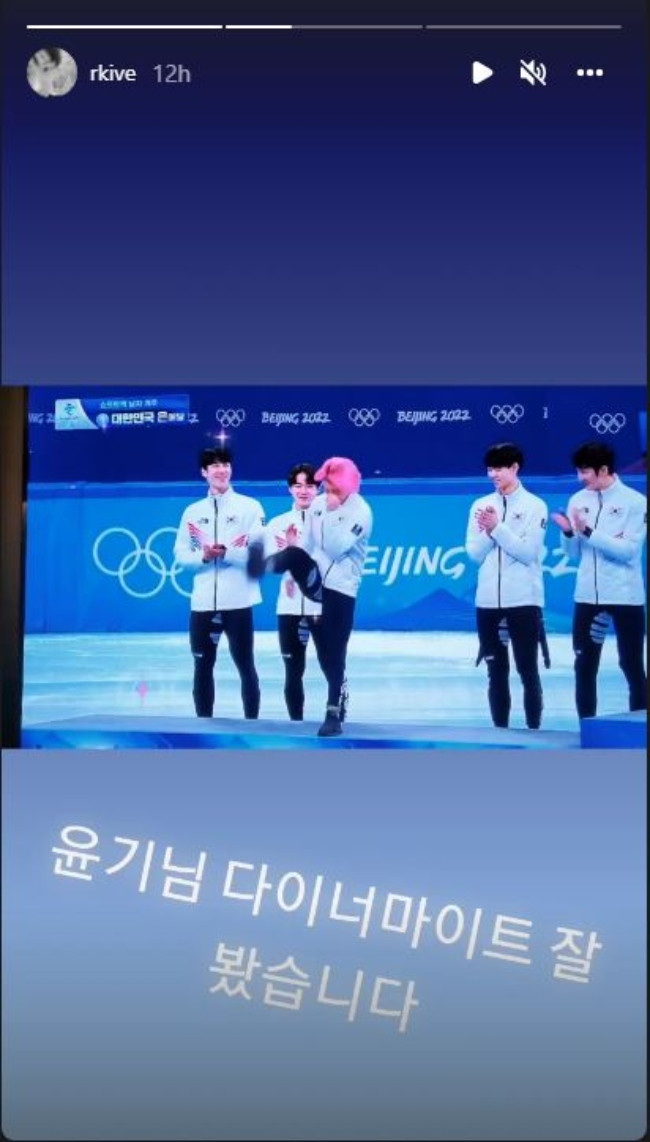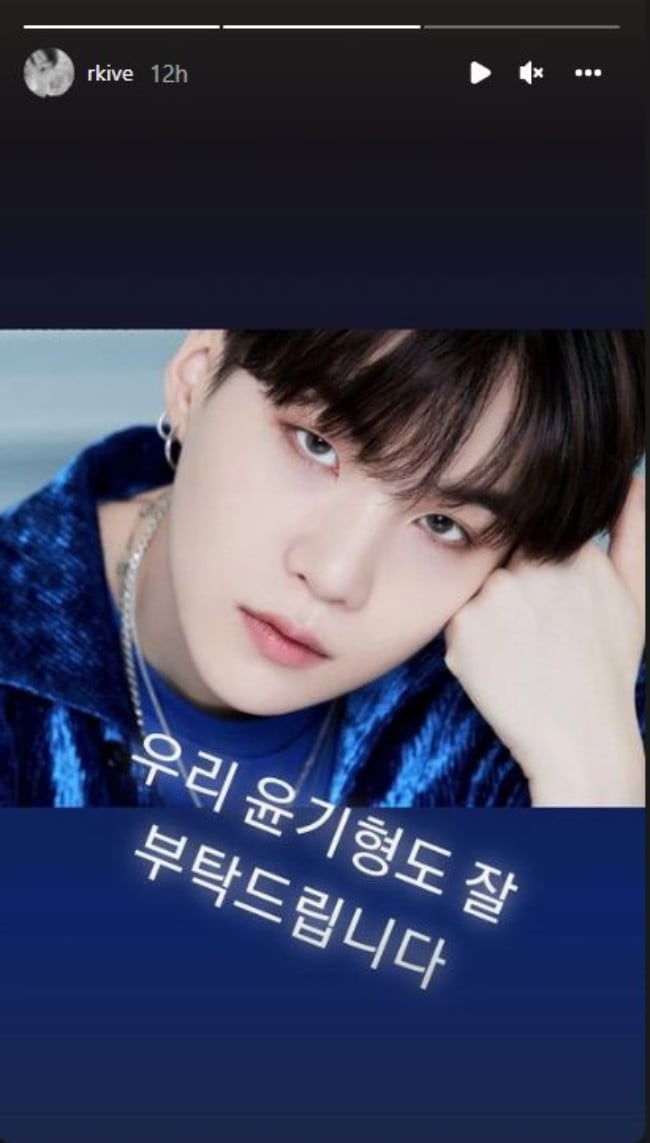 Upon seeing RM's post during his livestream, speed skater Kwak Yoon Gy shared his reaction of excitement, bringing a smile to many faces at the pleasant interaction between them.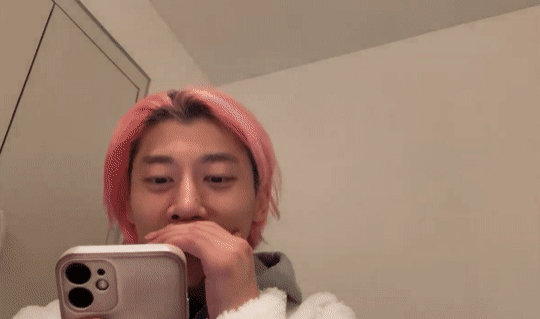 In response to Kwak Yoon Gy's reaction after seeing RM's mention, some netizens commented:
"[Kwak Yoon Gy's] real-time response [to RM's story] is insane Loll."

"What is this? Why are they so cute?"

"The two of them should just do a livestream together."

"Everything became better because I saw Kwang Yoon Gy so happy."

"Seeing [his reaction] as a gif makes it funnier Lolll."

"He is so cute Lolll."

'It's nice seeing him so happy Lolll So cute."

"He's so happy Lolll."

"[Kwak Yoon Gy] is so excited Lollll."

"That is a real reaction Lolll He looks so happy Loll."

"He is such a fan Lolll."

"So cute, seeing how happy he became Lolll."