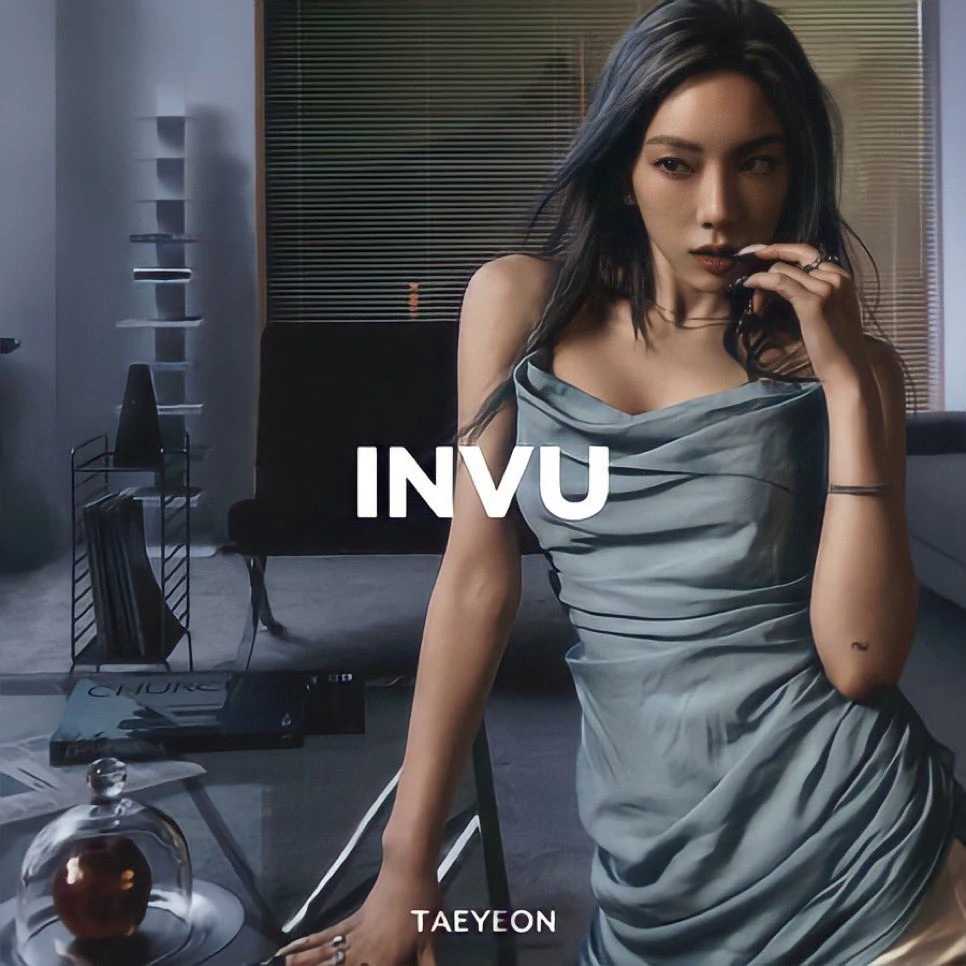 [This review reflects the opinions of the author and not necessarily those of allkpop.]
Track List:
1. INVU
2. Some Nights
3. Can't Control Myself
4. Set Myself On Fire
5. Toddler
6. Siren
7. Cold As Hell
8. Timeless
9. Heart
10. No Love Again
11. You Better Not
12. Weekend
13. Ending Credits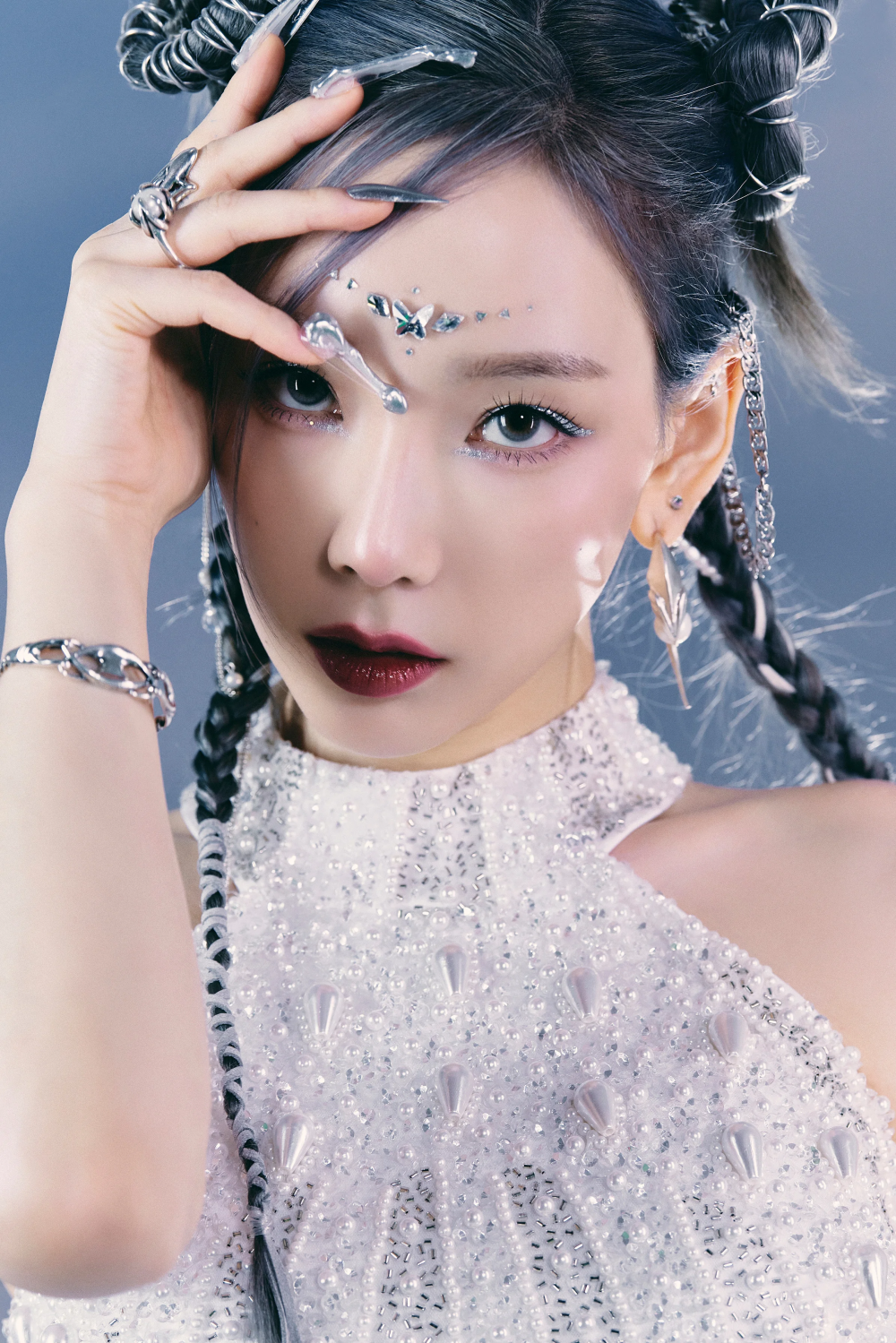 Taeyeon returns with her third album release, INVU. Supported by a title that's synonymous with the album name, Taeyeon brings a new layer of dynamic performance with a moving and powerful comeback concept. Opting for a synth-infused rock-inspired pop song, "INVU" is one of the artist's best singles to date.
Her album doesn't disappoint. Serious and emotional "Some Nights" brings the artist's newfound maturity to light. Rather than opting for a palatable pop song, Taeyeon is here to prove her worth as a vocalist and performer. From downtempo to midtempo, the album's next track, "Can't Control Myself," is simple in nature, with her power vocals accompanied by a guitar melody. That being said, both songs don't feel particularly impactful despite the seriousness and weight of the tracks. After hearing "INVU," these two songs just don't push the point home quite as well.
"Set Myself On Fire" is an intriguing pop song that features a unique instrumental accompanied by Taeyeon's vocals. Her song and lyric arrangement don't stray far from the norm, and the song's most impressive point is the crescendo of high notes she delivers.
"Toddler" is the first song with a bit of bounce in it on the tracklist. Featuring a bass-heavy funk-infused instrumental, this is the first song that feels, well... good. The chorus is hypnotizingly addicting, and the song's lilt pulls the listener in effortlessly. "Toddler" is the song I was waiting for.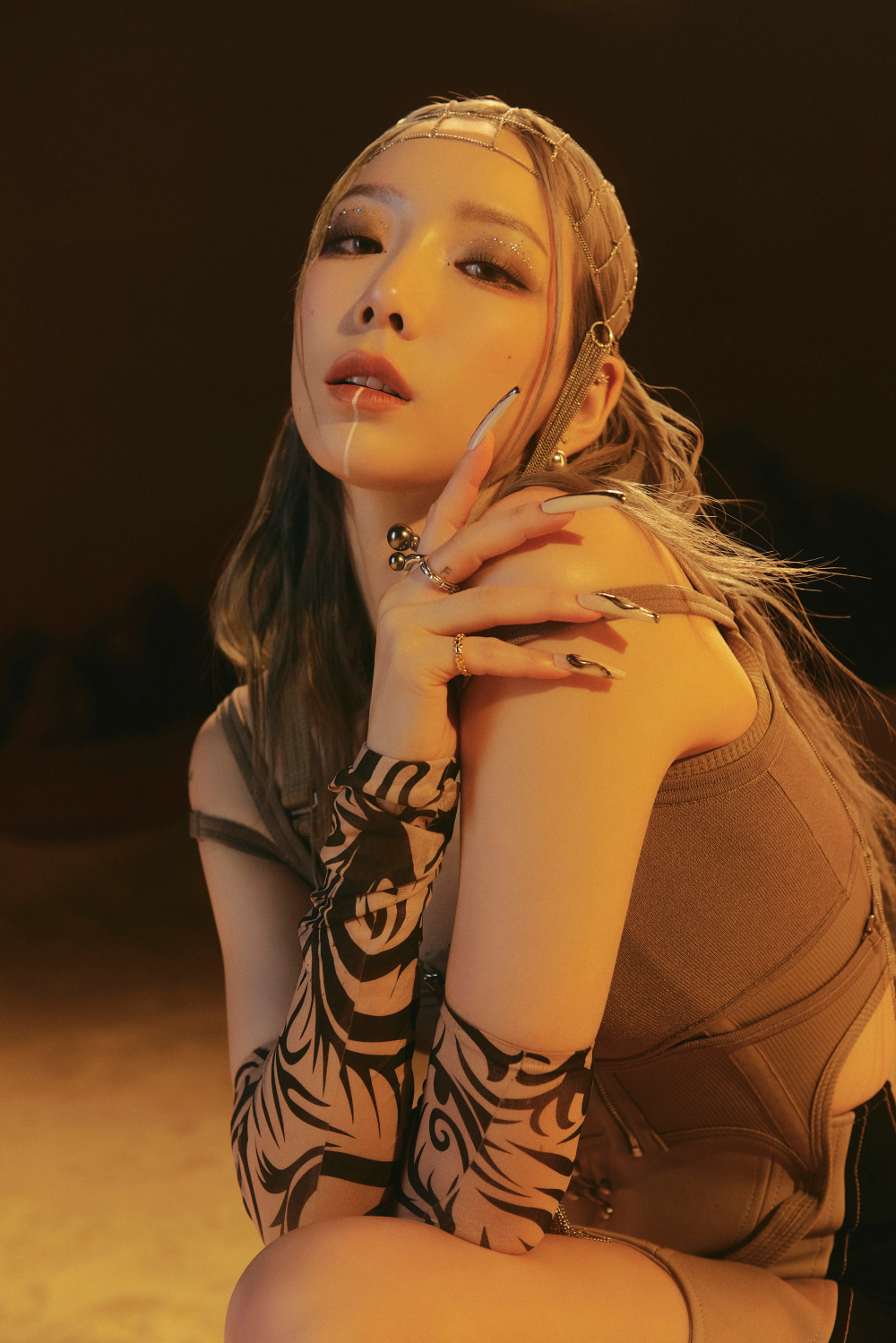 "Siren" keeps the energy set forth by "Toddler" with a transcendent and ethereal pop song. "Siren" sits adjacent to "INVU" in its impactful and purposeful sound. Both songs exhibit a sort of purposeful emotion that makes them one-of-a-kind and unique to Taeyeon. That being said, I don't advise listening to "Siren" in the car (you might think there's a police car behind you).
"Cold As Hell" utilizes a bass guitar riff to really bring a build-up forward in the song's crescendo into the chorus. Oddly enough, this song uses trap influence to create a unique dash of rock and EDM. Risky, but not bad. At this point, I'm starting to feel the tracklist is a bit all over the place despite how strong some of the songs are.
"Timeless" is next on the list of songs, and it leaves very little of an impression. With a safe BPM and simple and straightforward 80s inspired pop song sound, this track doesn't do it for me in the slightest. Not to mention, Taeyeon doesn't sound her best on this track, with a slightly strained sound on the pre-chorus and chorus. Definitely my least favorite track on this album.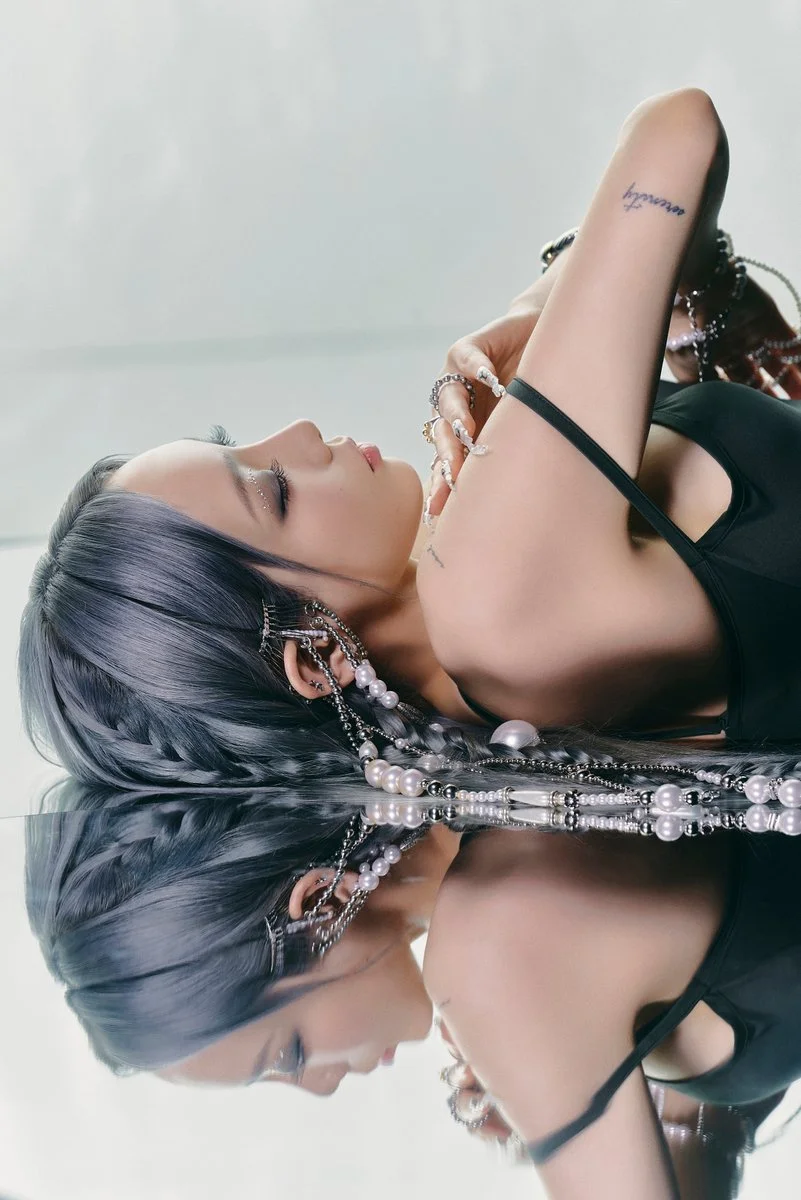 The tempo starts to fade away as we slow things down again with bouncy and jazzy "Heart." The song boasts a certain mystery that's punctuated well with her power vocals; however, the overall sound feels familiar. The song is good but feels like something I've heard before. Luckily, "No Love Again" manages to pick me up off the ground after I've started to lose faith in the tracklist.
Addicting and easy-to-consume, "No Love Again" is like splashing your face with water when you first wake up. Refreshing, invigorating, and feel-good all the way through. This is fortunately not short-lived as a complex pop-rock song, "You Better Not," delivers an intriguing mix of genres with a fast-paced lyricism that absolutely resonates. Finally! The songs I've been looking for are hidden at the end of this album. Previously released, "Weekend" is added to this album, but the final song, "Ending Credits," is- you guessed it, exactly that. A conclusion of sorts, this feels like an OST to the end of a coming-of-age movie, but its strange over-synthesized chorus is a bit of a jarring finale. This album was a mixed bag.


MV REVIEW
I had my critiques about her album, but it is an undeniable fact that Taeyeon's MV for "INVU" is nothing short of absolutely and thoroughly breathtakingly incredible. Artistic and futuristic, this Artemis-inspired concept is striking beyond belief. Paired with delicately sophisticated choreography and backup dancers, her performance feels nothing short of epic. I'm not sure that there has ever been a perfect MV accompaniment to a title track, but this MV is proving damn close to that level of magnificence. Beautiful, well-edited, and absolutely the ideal visual addendum to a song that showcases a hugely impactful movement.

MV SCORE:
MV Relevance…..10
MV Production…..10
MV Concept……..10
MV Score: 10
ALBUM SCORE:
Album Production…...8
Album Concept……...7
Tracklisting…………...6
Album Score: 7.0
Overall: 8.5