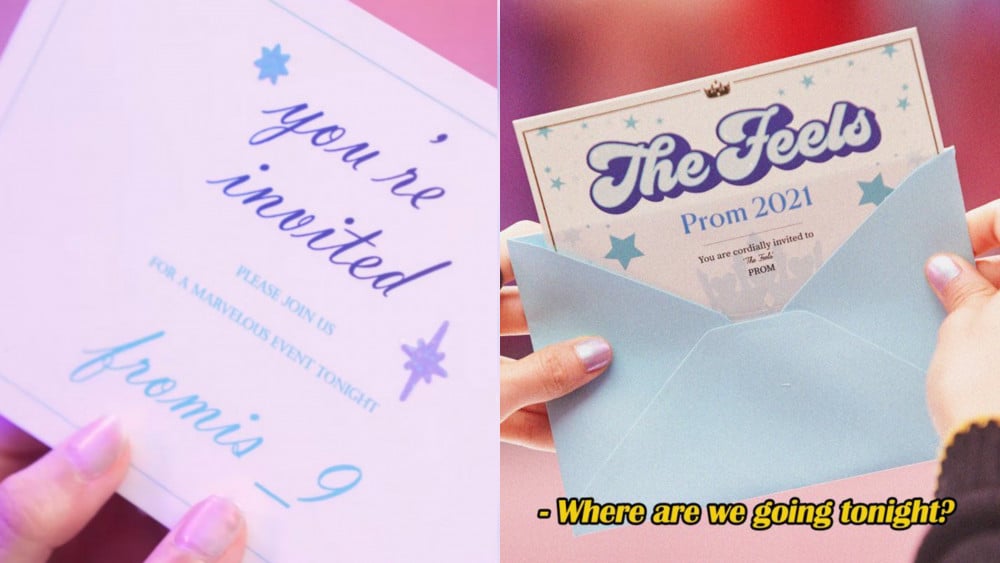 TWICE fans have noticed similarities between TWICE's 'The Feels' and fromis_9's 'DM,' gaining attention from both sides.
In January 15 at midnight KST, fromis_9 have unveiled their fourth mini-album's title track 'DM's official teaser #1, TWICE fans immediately spotted the similarity of 'DM's instrumental to the group's English-language single 'The Feels,' which "collapsedone" took part in composing both tracks. Fans also express disappointment to fromis_9's production team for allegedly 'copying' the props including the invitation card with the same color scheme, and the scrapbook in the teaser video.
Fans commented:

"No one's hating on fromis_9… but if it was the other way around, every other fandom would gang up and hate on TWICE, y'all blind and deaf when it happens to them."

"QRTs saying we are overreacting when in fact if this was TWICE y'all would be tearing them now. Bet there even would be # tags trended by y'all for TWICE to stop their CB."
"Stop comparing fromis_9 and TWICE, it doesn't even sound the same, y'all judging from a six-second teaser video..."
"I remember when people pointed out plagiarism scene in 'Fancy' and 'More & More' MV, and ONCEs didn't defend it, but instead we FIRED the MV production team, and got TWICE a new one."

"Let me go ahead and say that fromis_9 have producers/creative directors that are in control of this. Don't throw hate towards the girls please."
"ONCEs who think this sounds like 'The Feels' are just looking for drama. fromis_9 have always produced good music."
fromis_9's 'DM' is the title track of the group's mini-album 'Midnight Guest' which is set to drop on January 17 KST.