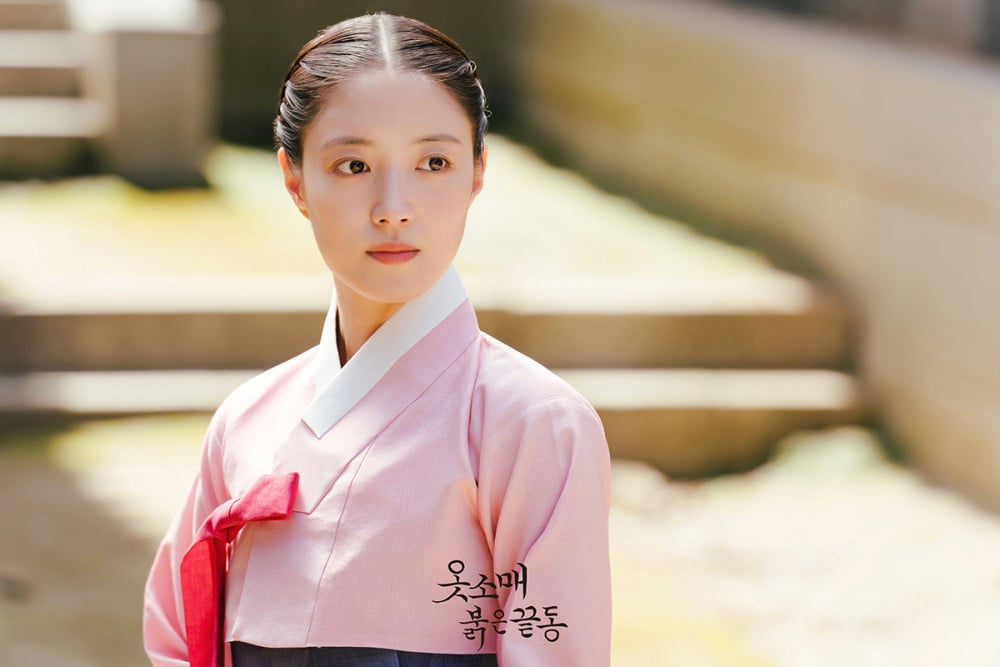 In light of the successful conclusion of her MBC historical romance series 'The Red Sleeve', lead actress Lee Se Young took part in a press interview as she looked back on her journey, playing the role of Sung Deok Im.
First, Lee Se Young reflected on the tears she shed as she filmed the last episode of 'The Red Sleeve'. She revealed, "Every scene in episode 17 made me spout tears. During the ending, I just couldn't stop myself from crying. I cried all throughout the episode, even though I wasn't supposed to. It was difficult to get through it because I was crying so much."
Previously, Lee Se Young confessed that she had gained weight as she prepared for her role in 'The Red Sleeve'. During her press interview, the actress was asked what efforts she made to gain weight. She answered, "I am a 30-year old actress who starts out playing the role of an 18-year old girl. I did my best to stop doing anything that older women typically do. When I started filming, I had gained about 3~4 kg, but because of the number of scenes, I eventually ended up losing the weight I gained."
She then continued, "If I worked hard and gained about 1 kg on a day off, I would lose 3 kg at the end of the next filming. Then, as Deok Im went from a palace servant to a royal concubine, I felt that I needed to show some greater change. Every day, I ate two slices of cheesecake. That's after eating three big meals a day, of course. Even as I dosed off in the waiting room, I topped my kimbap with mayonnaise and kept eating. I constantly snacked on bread during filmings, and when I went home at the end of the day, I ate a late night meal that I'd ordered in advance, then go straight to bed. That's how I gained about 7 kg (~ 15.4 lb), and how I became the character Deok Im."
What did you think of Lee Se Young's performance in MBC's 'The Red Sleeve'? Did she make you fall in love with Sung Deok Im?