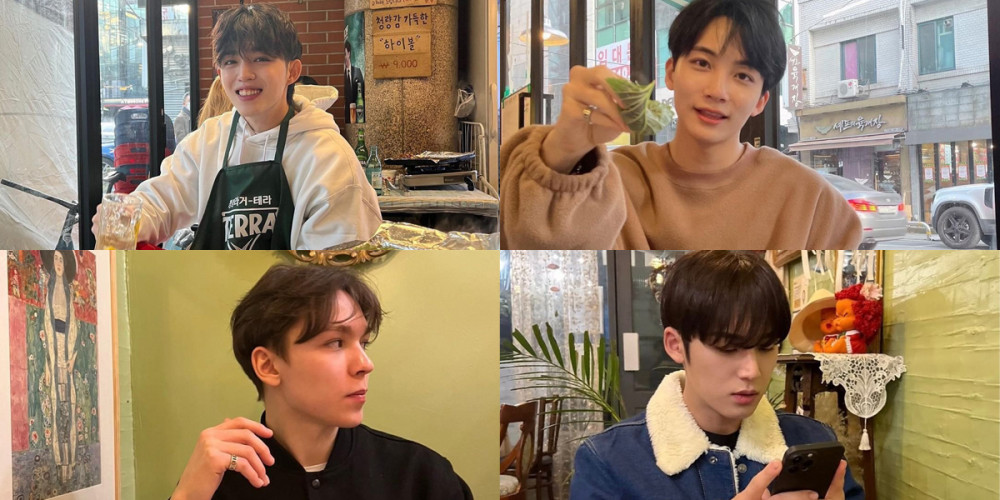 If you've ever doubted that the members of Seventeen are best friends, just look at their Instagram updates!
On January 14, Seventeen members S.Coups and Junghan made fans hungry with their latest Instagram updates. The two members were seen going out for samgyupsal and Highballs - a combination we never knew existed!
Obviously, based on their updates, the two members went together and took photos of one another. Best friend goals!
On the same day, Seventeen's Mingyu also treated fans to some "boyfriend" style updates on Instagram. And guess who took the photos?
Vernon, from across the table! Here he is in Mingyu's Instagram story update from the same day, excited for his luxurious plate of french toast.
Fans reacted with comments like,
"Why are they so cute TT."
"They live such cute lives."
"Our boys eating well and smiling!"
"They look so close!"
"Why am I smiling so big kekekekeke."
"Who knew that seeing two grown men going out for french toast would be this cute kekekekekeke."
"Hyungs are drinking Highballs in broad daylight while donsaengs are eating french toast kekekekeke."
"Can I come too TT."