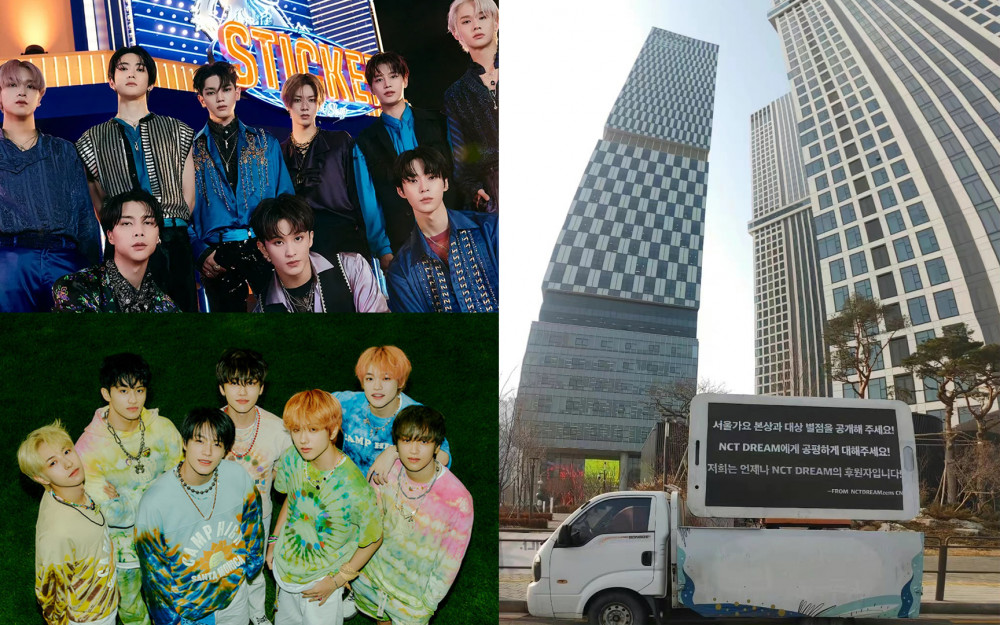 On January 23, the '31st High1 Seoul Music Awards' was held at Gocheok SkyDome. This year, many artists were able to take home the trophy for their hard work throughout the year.
However, there were many netizens who expressed their disappointment as they criticized that the award show was heavily biased and untrustworthy.

This was because the winning of the Daesang, or the grand prize, was NCT 127. Many netizens and fans believed that NCT 127 did not have many activities that were noteworthy to deserve the grand prize, and there were other artists that could have received the award.
To many people's surprise, NCT Dream fans were one of the fandoms that were most upset about the results of this year's award show. In fact, NCT Dream fans set up protest trucks demanding that the Seoul Music Awards reveal the scores for the awards. NCT Dream fans were upset as they claimed that NCT Dream had more success than NCT 127 this year as they had set multiple new records and were recognized more.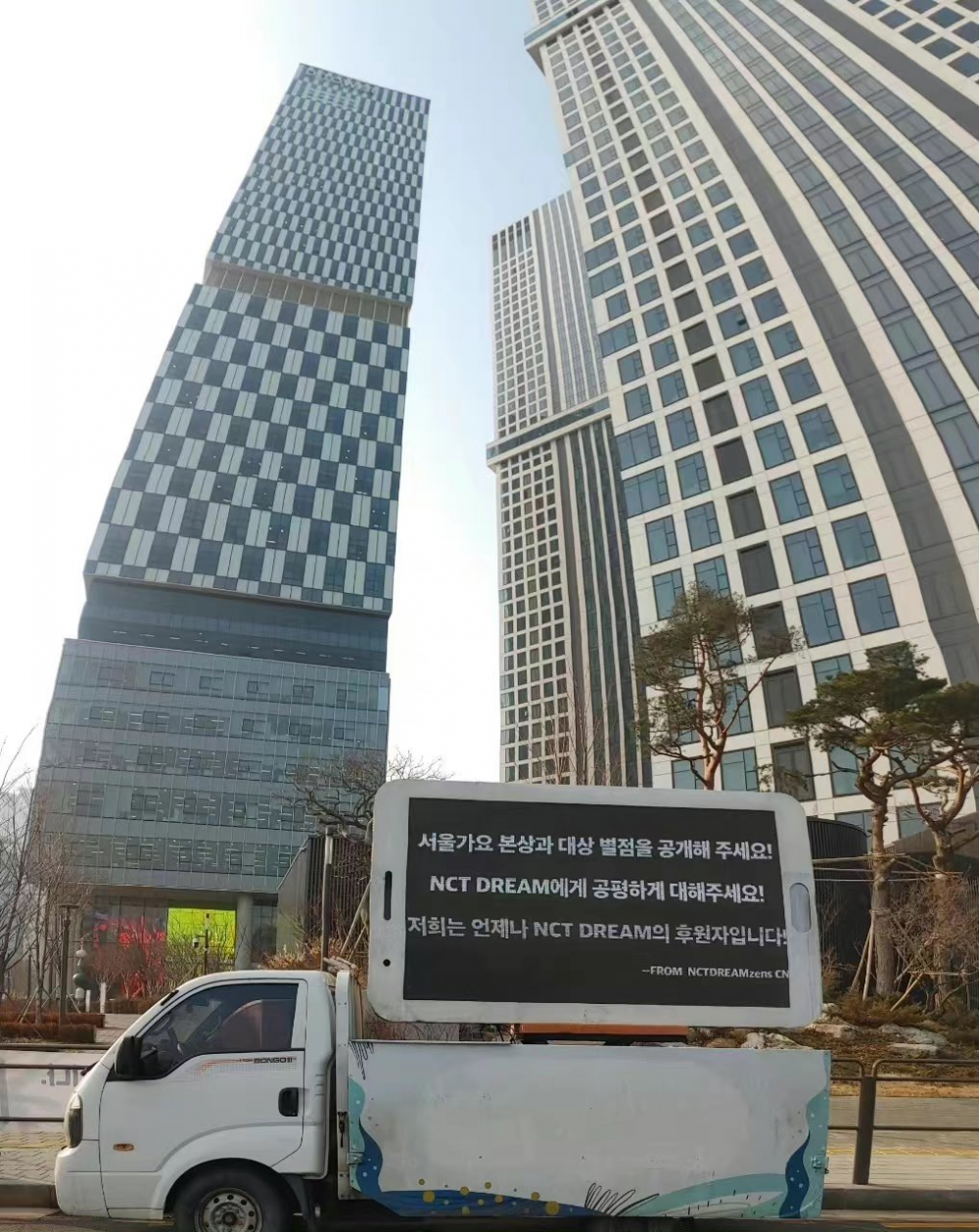 The photo of the protesting truck was shared in an online community where other netizens joined to share their thoughts on this matter. These netizens were perplexed since NCT Dream, and NCT 127 are both under the umbrella of the group NCT.
These netizens commented, "It's not even BTS fans or IU fans, lol," "I don't know why they're upset about this, lol," "Aren't they basically in the same group NCT?" "Why are they doing this," "So NCT Dream fans are fighting with NCT 127 fans? But they're from the same group," "They're from the same company and basically the same group, lol," "To be honest, if they're going to say the Daesang was unfair, then, BTS deserved the Daesanf and the Album of the Year award, lol," and "Aren't they embarrassed? They're basically fighting with themselves."
However, there were some who empathized with these fans as they commented, "I kind of understand what NCT Dream fans are saying. Seoul Music Awards was being biased," and "I think they are upset because of the Bonsang because NCT 127 got Daesang and Bonsang but NCT Dream didn't get Bonsang."