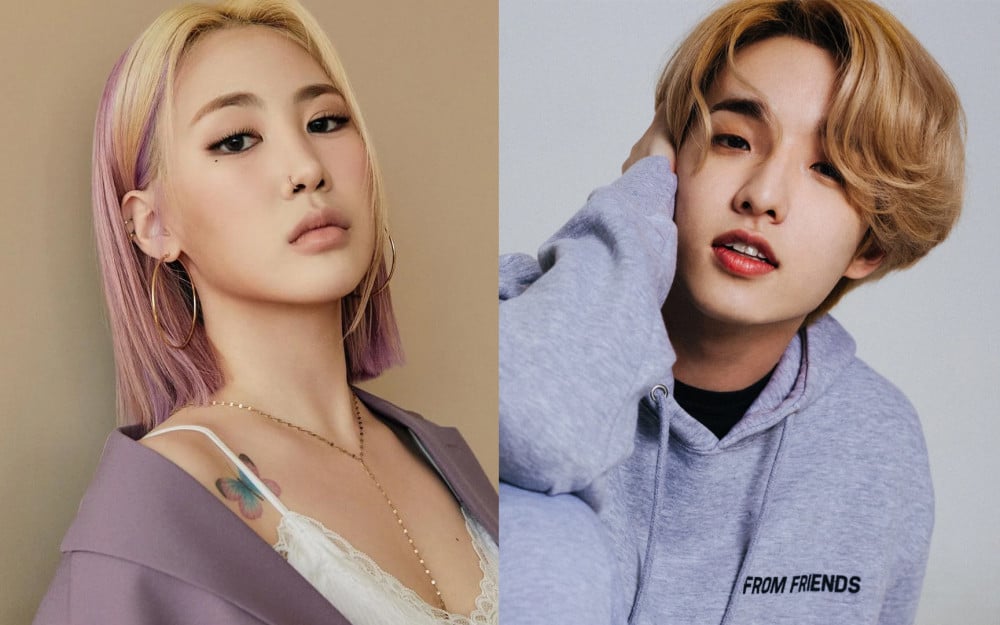 About two weeks ago, former DAY6 member Jae was under fire after calling Jamie a 'thot' during a live broadcast.

In Jae's recent live stream, he allegedly threw an offensive word towards his long-time "friend" Jamie, which immediately circulated around social media among the netizens. In the clip, Jae said, "Okay, now that I'm not in K-Pop anymore, I can say this." "Why Jamie trying to be a thot," he added and laughed afterward. He then proceeded to say he thought "thot" was the same as "baddie," but the netizens say Jae was just making excuses at this point.

After being heavily criticized, Jae issued a public apology to Jamie and his fans, who were disturbed by what he had called her. He explained, "In no way was I referencing any kind of physical behavior or energy (trying to take a slight at Jamie), but rather the aura of what people refer to as a 'baddie' and thought the two were synonymous." He then apologized to both Jamie and others who were hurt by the word choice.

Then on January 20, Jamie took to social media and explained that she and Jae had a long talk and the former DAY6 member personally apologized to her.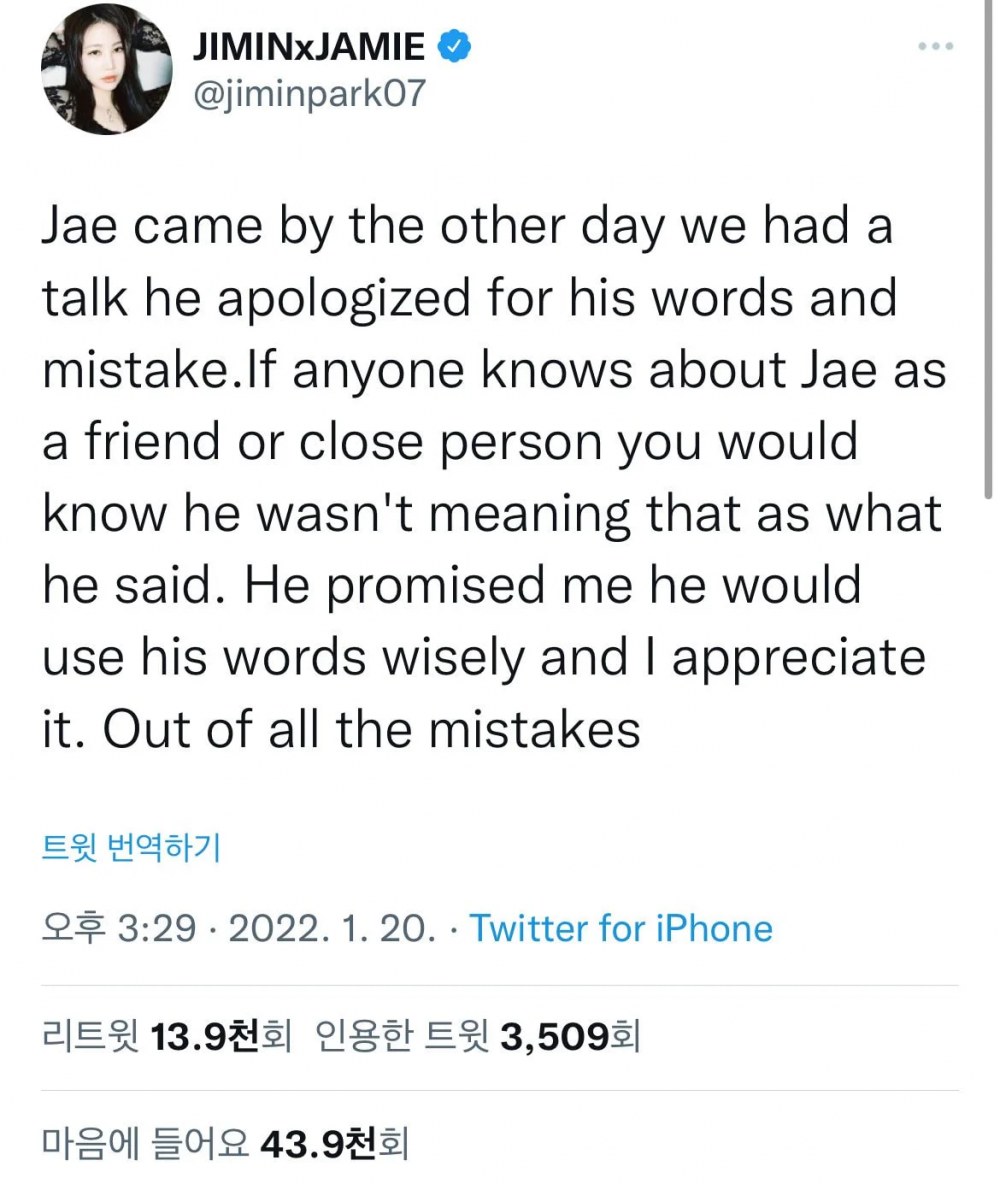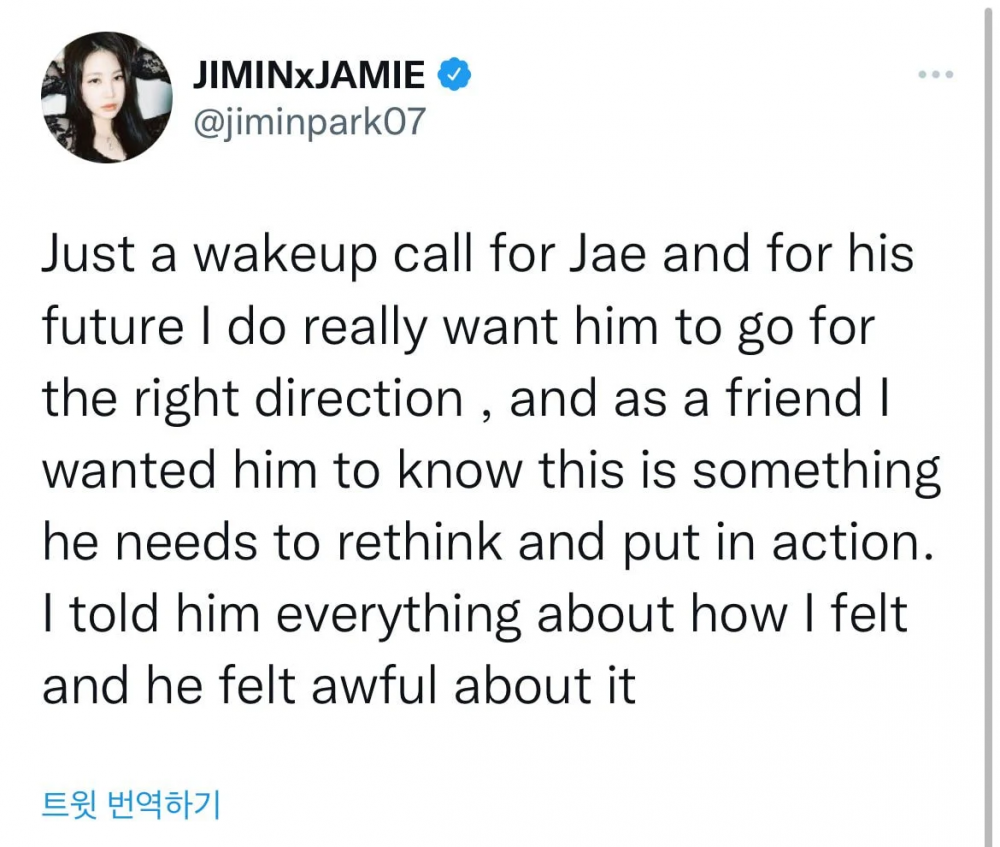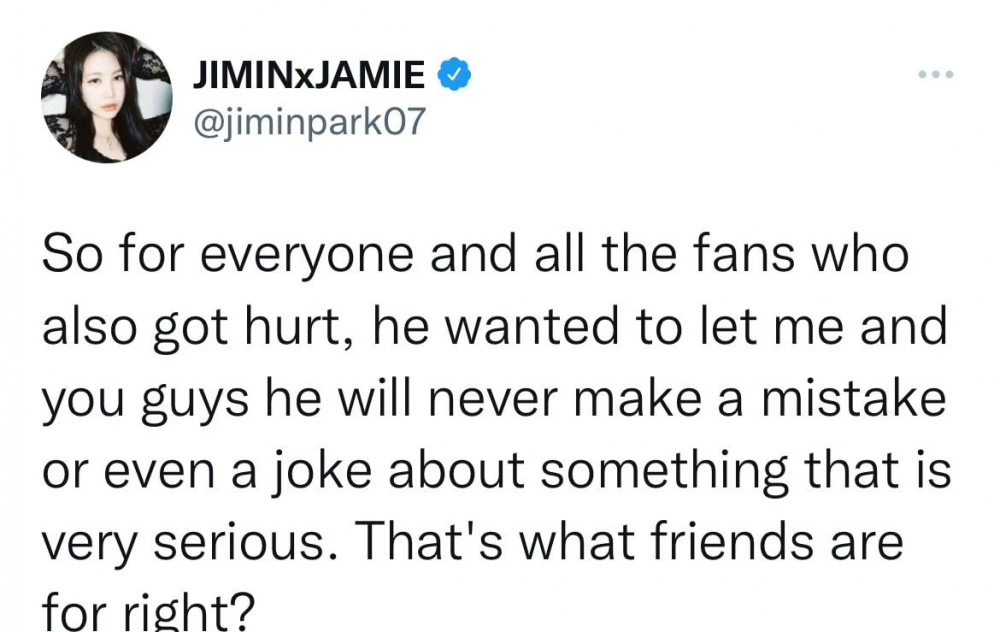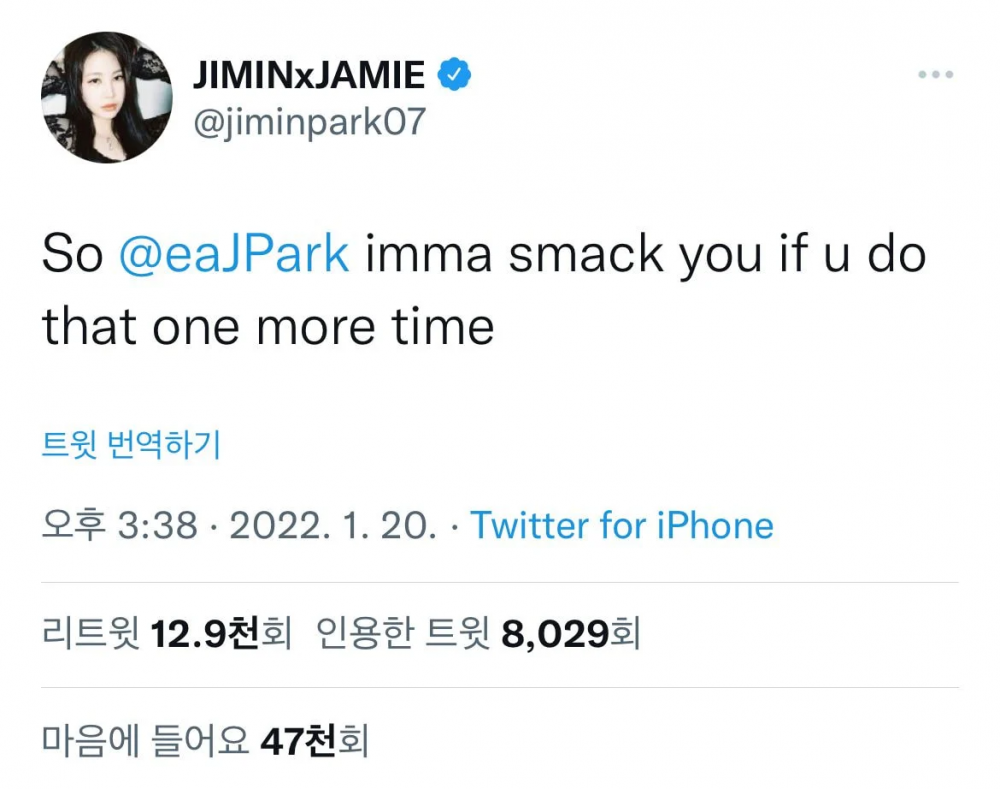 Korean netizens joined an online community where Jamie's tweets were shared. After seeing Jamie's tweets, many praised the singer for being kind and having a good heart to talk with Jae and accept his apology. Netizens commented, "She so nice," "I got to mad when hearing him say that word so proudly and go on to laugh out loud," "Yeah, he was then saying, 'Yeah, I said it,' and knew it was a bad word since he said he can say it nowt hat he's not an idol anymore," "Jimin (Jamie) is such a nice person," "I don't know if I would be able to forgive my friend if they said that I was a 'thot' on live broadcast," and "She's such a good person."