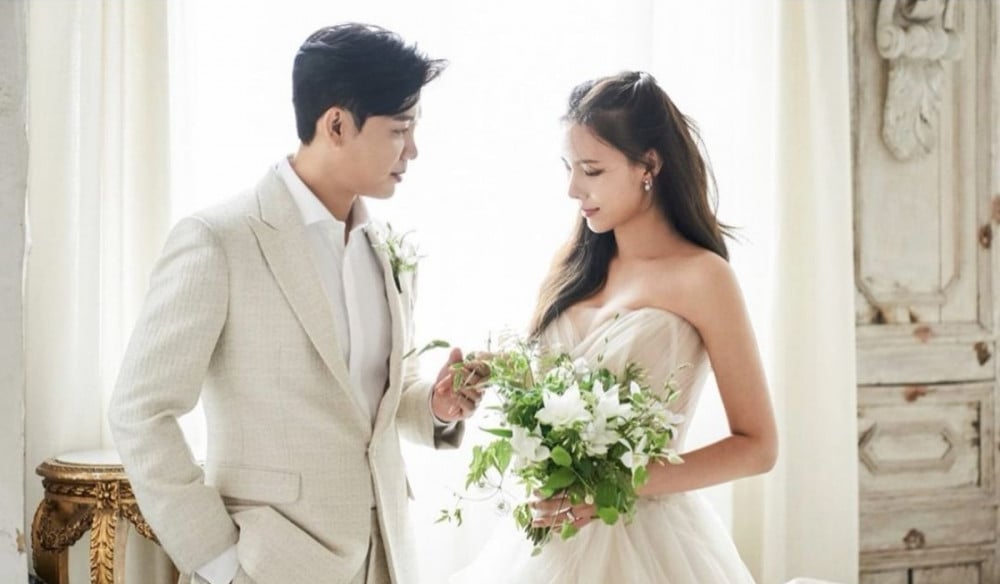 Former Jewelry member Eunjung personally announced her marriage.

On January 10th, Eunjung took to her Instagram to announce she is getting married this month. With her wedding pictures, she wrote:
"Hello, this is Kim Eung Jung.
I'm writing to personally share the news for those who have been cherishing me.
As there were news articles, some of you might already know that I'll be getting married on January 16th, 2022.

My fiance is composer Lim Kwang Wook, who has been supporting me by my side for 8 years. The wedding ceremony will be held in a small size for the time being. If you could congratulate us on being one from afar, we'll gratefully receive that blessing and live happily.

I wanted to pick out the best words to deliver the news, but I ended up writing a mediocre post. Thank you for sending love and support to Jewelry's Eunjung and lyricist Yorkie, although a long time has passed. We promise to reciprocate with better music.

Please stay healthy in this cold and happy belated new year."

According to the previous reports, the two naturally met through their common love for music. They reported that the two had steadily continued their relationship for a long time but were not able to hold a wedding due to COVID-19.
Meanwhile, Eunjung debuted with the group Jewelry with the song "One More Time." After the group disbanded, Eunjung continued her career in the entertainment industry as an actress and a lyricist. She wrote the lyrics for Taeyeon's "I Blame You," Kang Daniel's "What are you up to," and TWICE's "Pit A Pat."

Lim Kwang Wook is known for producing and writing songs for Girls' Generation, SHINee, f(x), and EXO.
Congratulations to the newlyweds!