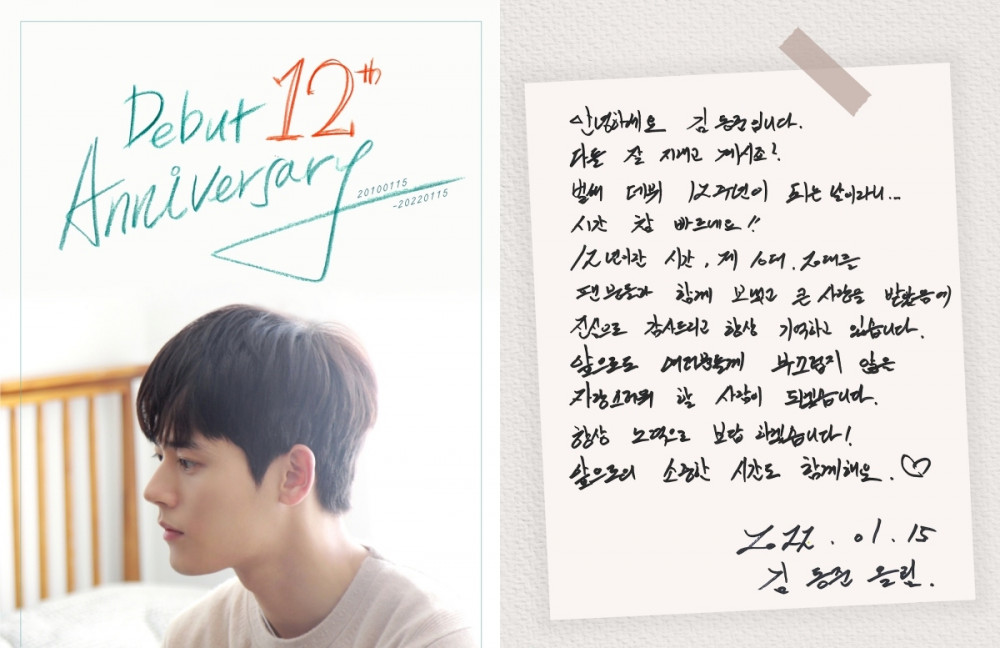 ZE:A member/actor Dongjun revealed a handwritten letter to his fans in celebration of his 12th debut anniversary.

On January 15 KST, Dongjun's agency Major9 revealed a celebratory image and Dongjun's handwritten letter in light of his 12th debut anniversary. In the image, Dongjun exuded a clean-cut image in a comfortable outfit, showing off his handsome visuals.

Dongjun's handwritten letter read, "Time flies so quickly, that it is already the 12th anniversary of our debut. I have spent 12 years with my fans in my teens, my twenties, and I constantly remember the abundant love I have received. I will continue to be a person whom you can be proud of, not embarrassed of. I will always work hard to repay [your love]."

Meanwhile, Dongjun enlisted for his mandatory military service in July of 2021.