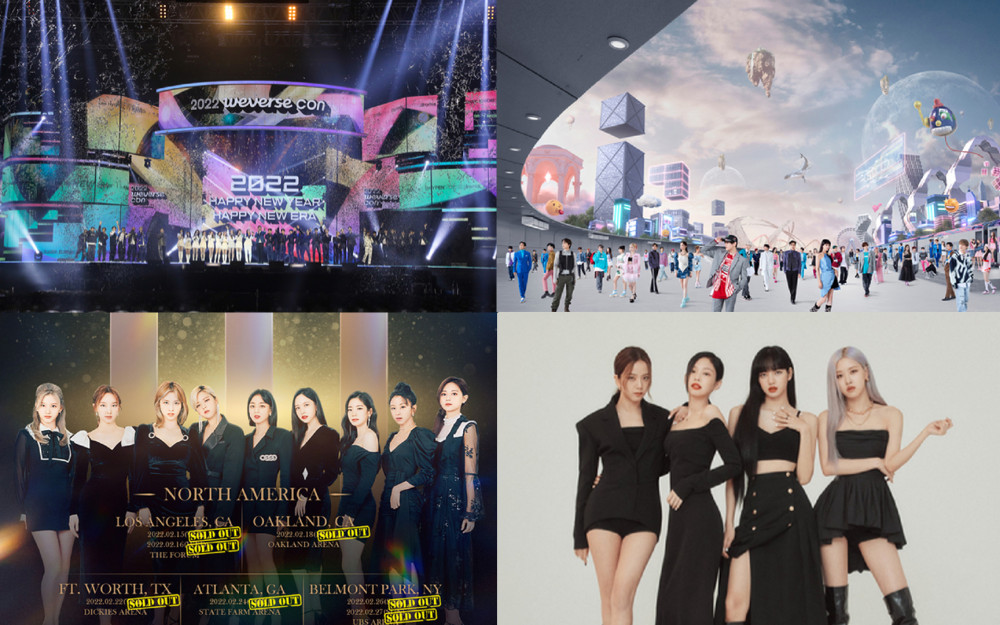 Last year, in the wake of the global K-pop revival, the entertainment companies achieved the highest performance since their foundation, bearing abundant fruit. Throughout 2021, the artist lineup was splendid, and the results were brilliant. As the fandom expanded in the US and Europe, album sales are on a steep upward curve. In addition to the existing businesses, the business using artists' IP also boomed. There have been new business engines built for future growth, such as fan platforms, metaverses, and non-fungible tokens (NFTs).

The fruitful activities of the so-called 'Big 4' agencies such as HYBE, JYP Entertainment, SM Entertainment, and YG Entertainment, which represent K-pop, are expected to continue in 2022.

From the 'ace' representing each agency to the launch of the 'youngest idols' who will be responsible for tomorrow, these companies will expand their global scope with a tight lineup. In addition, the rapid growth of the entertainment industry is expected to continue during the transition adapting to the era of the COVID pandemic. Overseas tours and sales of albums, merchandise, and more are giving rise to a rosy outlook for a globally profitable improvement.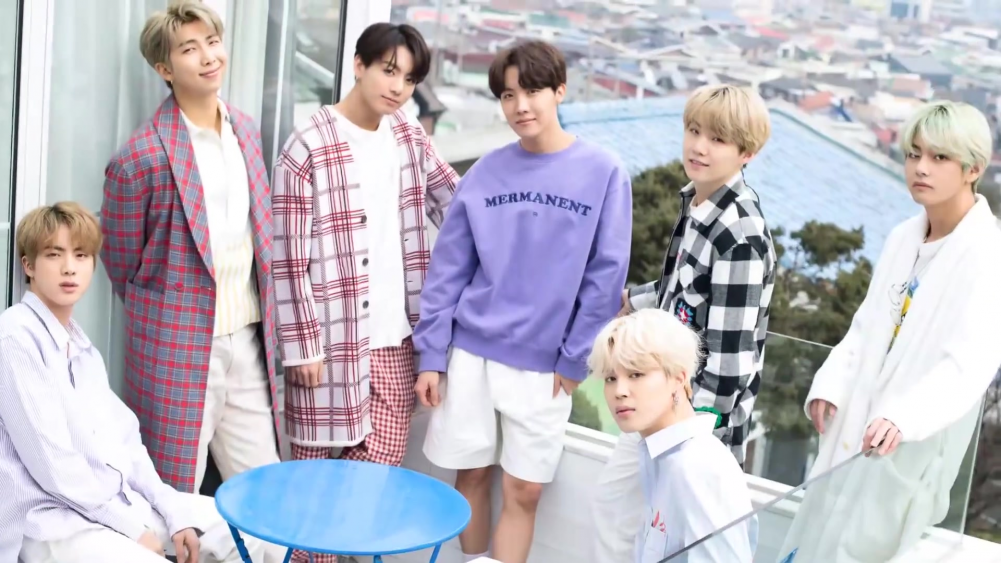 HYBE led the global K-pop fandom growth in 2021 with BTS, Seventeen, TXT, ENHYPEN, and other affiliated artists. BTS has established itself as one of the biggest hits in the global music market by writing new records and held an offline concert in the United States for the first time in about two years after COVID-19 had stopped the large-scale performances.

In 2022, HYBE will be active in major lineup activities in Korea and overseas. ENHYPEN will release the new album 'Dimension: Answer' on January 10 and kick off the first 2022 comeback of the HYBE label. BTS is planning to release a new album this year and planning an offline concert in Seoul in March. Although the specific date and scale of the performance have not yet been revealed, it is expected to be a large-scale event given BTS's previous promotions and popularity.

As new artists prepare to debut in large numbers, the lineup becomes more solid. HYBE has a new girl group under the independent label ADOR, led by Chief Branding Officer Min Hee Jin, and a new girl group that will be launched by Source Music. In addition, they are working with Universal Music Group (UMG) to plan a debut project for a global female pop group that will take place around the world. Additionally, HYBE is working with HYBE Label Japan to find a new boy group to work in Japan through an audition program.

Weverse, a fan community platform, plans to launch an integrated platform with V Live in the first half of this year, and its growth is expected to continue with the birth of the largest entertainment platform. The non-fungible token (NFT) platform to be released together with Dunamu, the operator of Korea's largest cryptocurrency exchange Upbit, is also scheduled to be launched in the first half of this year. In addition, the expansion of games and dramas using BTS' IP will be coming in 2022.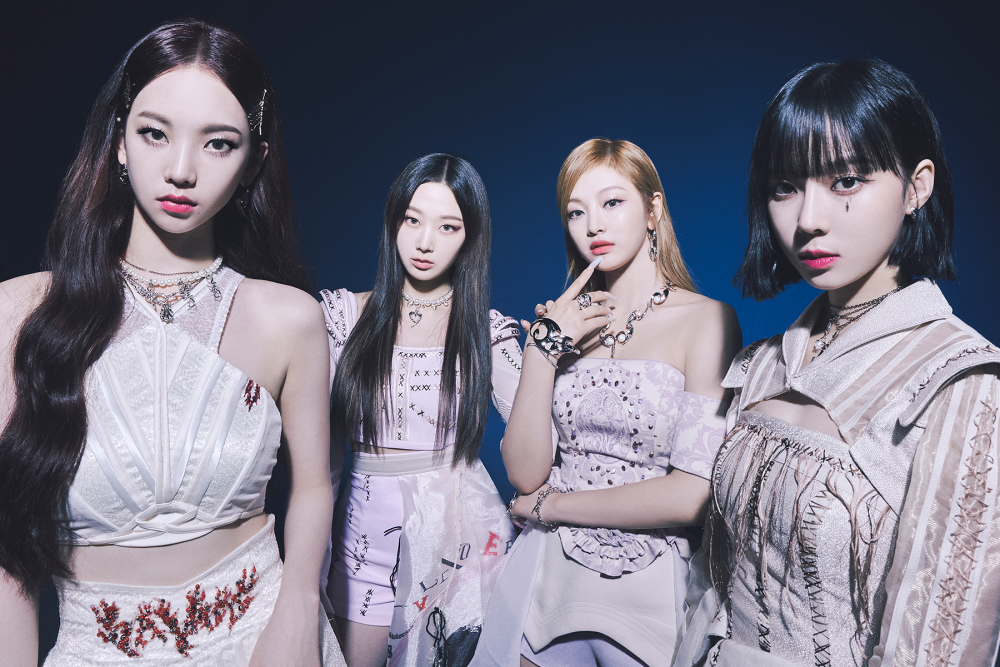 SM Entertainment solidified its position as an 'entertainment powerhouse' last year. The newest artist lineup, NCT and aespa, were very active and successful, raising expectations for the future of SM. In addition, the artist's worldview was expanded based on SMCU (SM Culture Universe), and the future-oriented concept that grafted the metaverse attracted K-pop fans. SM subsidiary DearU, listed on the KOSDAQ, accelerating fan platform service expansion.

This year, SMD will introduce SMCU, which expands the worldview of artists newly named 'Metaversal Origin Story' by Executive Producer Lee Soo Man. Starting with that, 'SMTOWN LIVE 2022: SMCU Express @ Wilderness' was released online for free worldwide on January 1. As a compressed trailer for the SMCU worldview, it recorded about 51 million streams in 161 regions worldwide (based on Beyond LIVE access), becoming the most-watched Korean online concert. In particular, this performance was meaningful in that it became a venue to comprehensively experience future contents in the metaverse.

In SM this year, major artists such as NCT and aespa are expected to become more diligent in their activities. In particular, NCT is expected to set the greatest album sales record this year as it has set a record of surpassing 10 million copies in total album sales last year with various unit groups such as NCT Dream, NCT 127, NCT, and WayV actively promoting their albums. Additionally, a second SMTOWN world tour is planned in major cities around the world.

Last year, SM's fandom platform business, DearU, went public on the KOSDAQ market, and DearU Bubble's paid subscribers reached 1.2 million. SM, which is the most active company in the metaverse industry, is anticipating launching new NFT related products this year.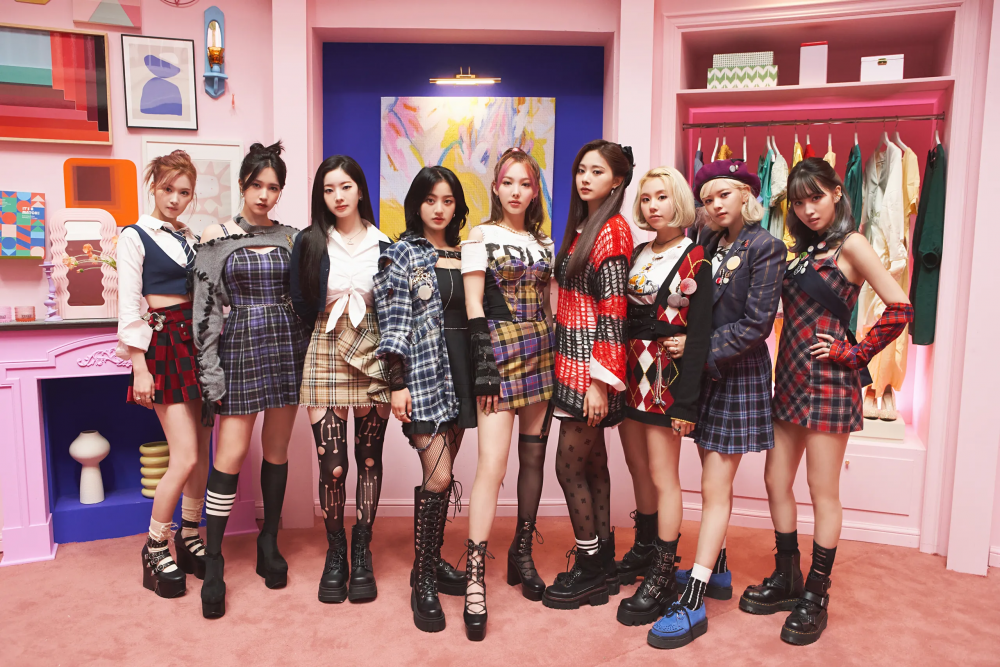 In 2021, JYP Entertainment boasted a solid lineup of artists through various activities. TWICE, ITZY, and Japanese girl group NiziU achieved outstanding results, and Stray Kids, in their 4th year of debut, recorded cumulative album sales of 1.4 million copies, proving their growth.

This year, JYP Entertainment is expected to see growth in tickets, and merchandise sales as concert world tours of their major artists such as TWICE and NiziU are scheduled. TWICE is taking the lead with their world tour as all seats to each concert date are all sold out. They plan to hold a total of 7 concerts in 5 cities in the United States in February. A two-day concert will also be held at the Tokyo Dome in April. ITZY and Stray Kids are also expected to hold tours in Japan and America, with NiziU also planning a tour in Japan.

With a debut lineup that brightens the future, JYP's new groups will also join the battle of the 4th generation idol groups. JYP launched Xdinary Heroes (XH), a new boy band with a worldview that moves back and forth between the real and virtual worlds in December last year. In February of this year, 'Blind Package' will be released. The single limited edition 'Blind Package,' which was sold without any information about the group in July last year, exceeded 60,000 pre-orders. The boy group LOUD, which was created through an audition last year, is also scheduled to debut this year.

JYP Entertainment is also expanding its business area beyond music. JYP acquired 4.3 million shares of SM's DearU in June and became the second-largest shareholder. In addition, for the first time as a large entertainment company, it officially entered the NFT business. In July of last year, it decided to join hands with Dunamu, a blockchain specialist, to develop, distribute, and operate a platform business that produces, distributes, and trades NFT-linked digital goods and a series of additional services. JYP, which is at the forefront of the NFT market, is expected to draw out a strong consumer group in the K-pop market.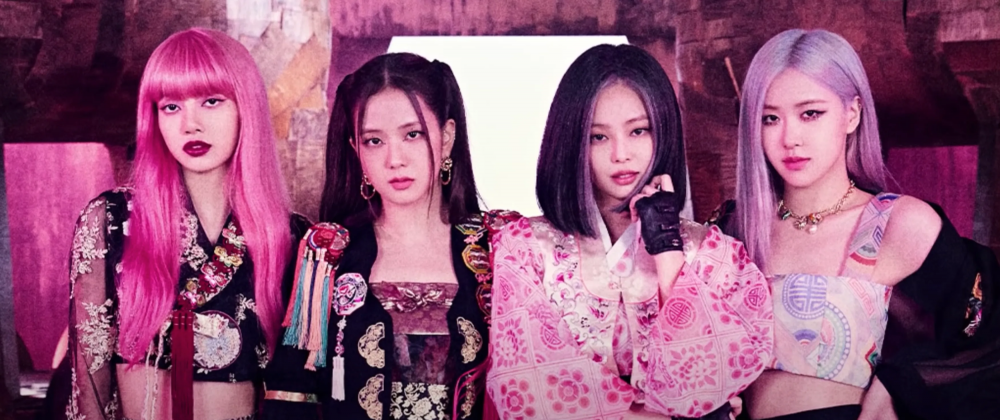 Last year, YG Entertainment's BLACKPINK members' solo activities stood out as Rosé and Lisa released outstandingly successful solo albums. However, compared to other companies that had idol activities all year round, YG's comeback lineup was rather stagnant. TREASURE and iKON did not have any additional comebacks other than releasing new songs in January and March of last year, respectively. Additionally, WINNER, with its members in military service, also was not able to see a group comeback in 2021 but it alleviated its fans' disappointments with Kang Seung Yoon and Song Minho's solo activities. There was no news of Big Bang and G-Dragon's comeback either.

As artists have been on hiatus for a long time, it is expected that YG's comeback activites will accelerate this year.

First of all, the group TREASURE will be the first YG artist this year to come back and will release a new album for the first time in over a year. YG said, "As we have been preparing thoroughly for a long time, please look forward to the unprecedented scale of support and vigorous activities commensurate with it." It is known that BLACKPINK, which has grown into the poster child of YG Entertainment, is preparing for a world tour and a new full-length album in 2022. As Rosé and Lisa confirmed their explosive global popularity last year, their fandom is expected to grow even stronger.

YG is also preparing to launch a new girl group. In the second half of last year, rumors of the launch of a tentative name, 'Baby Monster,' were rife, and it drew immense attention from the industry. It is the first time in six years that the agency will launch a girl group since BLACKPINK debuted in August 2016.

YG Entertainment also started expanding its global fandom last year, with BLACKPINK and other artists entering HYBE's global fan community platform Weverse, creating a synergistic effect. The agency is also collaborating with the metaverse platform ZEPETO. They created 'BLACKPINK House' using BLACKPINK's IP and opened 'the SamE,' a special project space for YG artists and fans. YG is expected to create synergy through continuous collaboration with the Metaverse platform, which is in line with the online era.