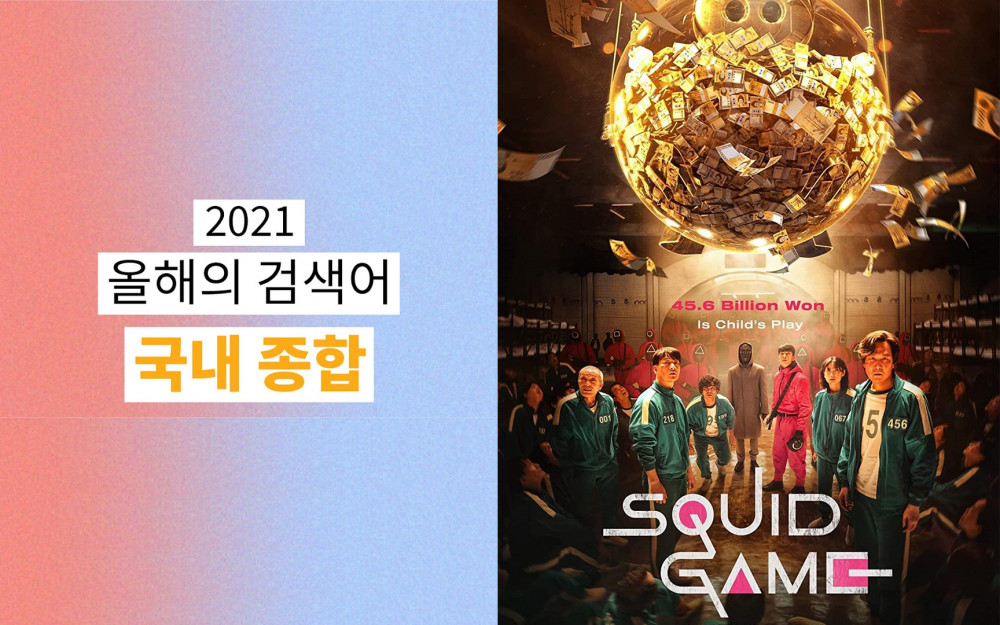 Google announced its ranking of popular search terms for 2021 in South Korea through Google Korea Blog.

In 2021, the most searched term was 'Roblox,' a metaverse game platform. This seems to be the result of the metaverse craze that hit the world this year. In February, Roblox also surpassed 100 million monthly active users thanks to the social distancing restrictions in South Korea.

The second most searched term on Google in South Korea was 'COVID19 vaccination.' Vaccinations were introduced to South Korea starting in February. It seems the greatest concern for South Koreans in 2021 was the reservations for the COVID19 vaccinations, therefore the term 'COVID19 Vaccination' came in at second place in the ranking.
The third most searched term on Google in South Korea was 'Squid Game.' This megahit series from Netflix not only swept South Korea but caused a global sensation.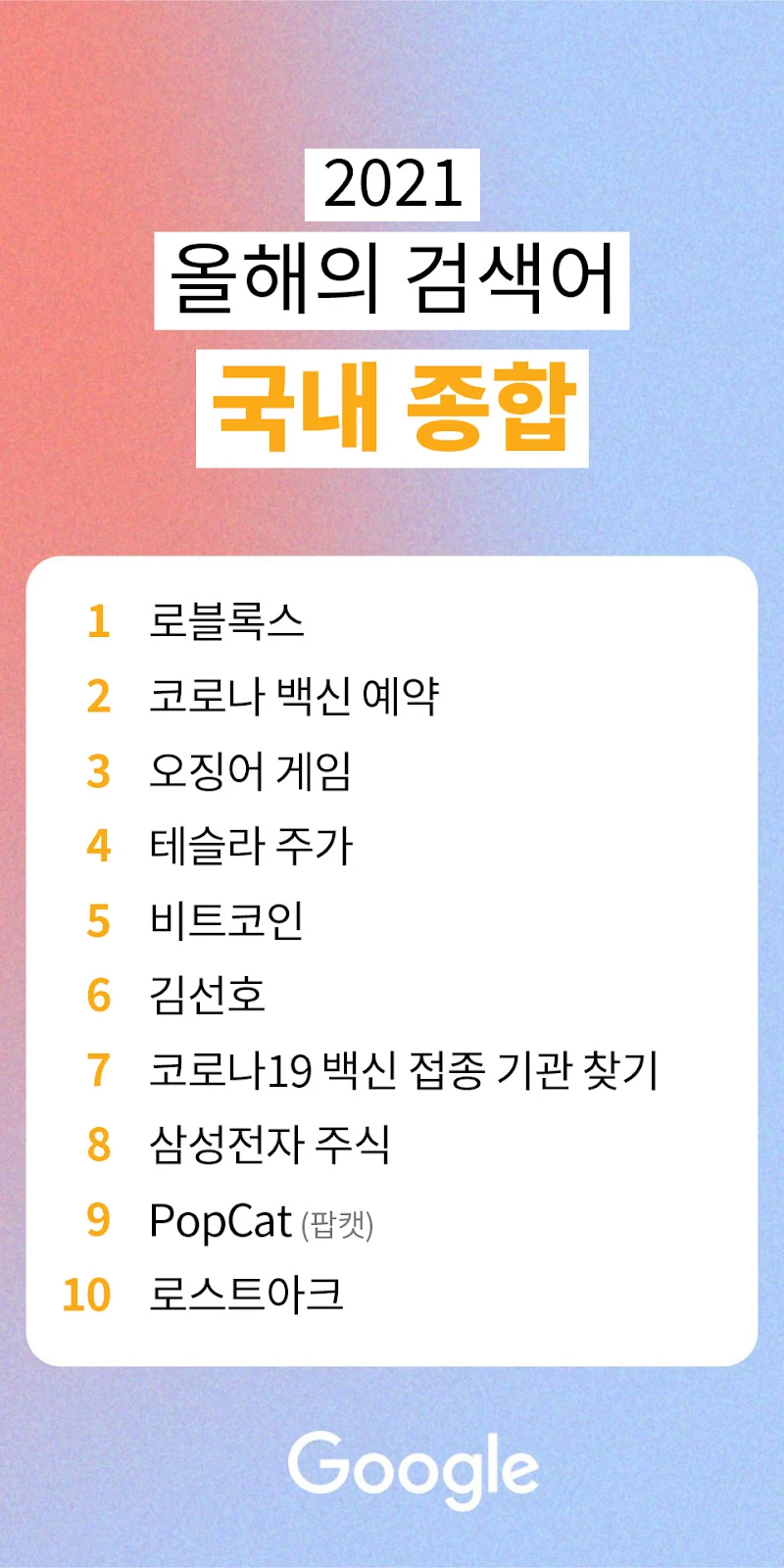 In fourth place was 'Tesla Stock' followed by 'Bitcoin' in fifth place. This is probably due to the investment craze that emerged after the global stock price plunged in 2020 due to the spread of COVID19. In fact, 'Samsung Electronics stock' came in eighth place on this list for the same reasons.

In sixth place, 'Kim Seon Ho' made the list followed by 'Finding COVID19 vaccination facility' in seventh place. In ninth place was 'PopCat' followed by 'Lost Ark,' an MMORPG game.
Google has also released detailed rankings by categories, such as COVID19, news/society, drama/entertainment, movies, and games. The top search term in the COVID19 category was 'COVID19 vaccine reservation,' and the top search term in the news/social category was 'Ureasolution.' In the drama/entertainment Category, 'Squid Game' came in the first place. In the movie category, 'Demon Slayer: Infinite Train' came in first place and in the game category, 'Roblox' took first place.