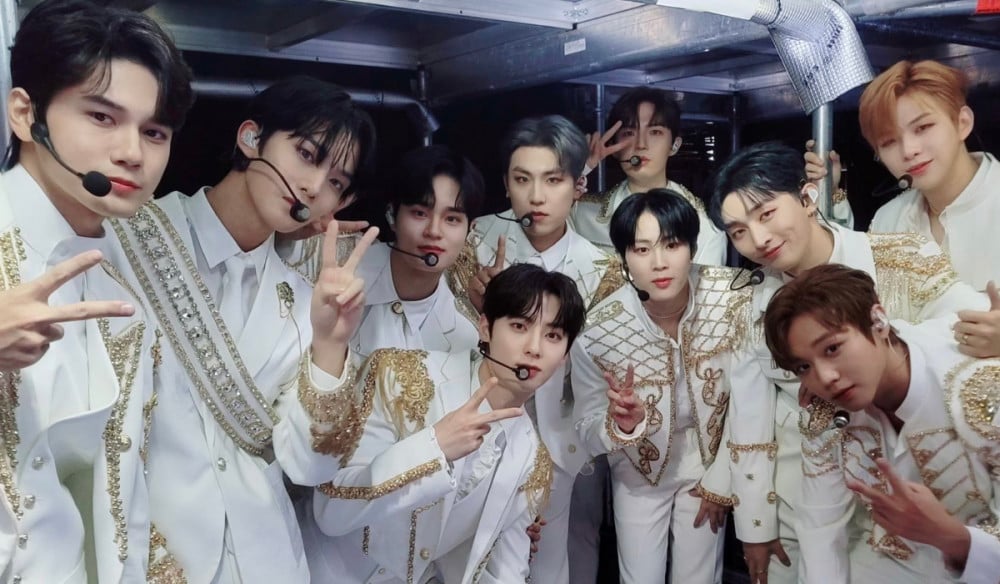 Wanna One's reunion performance is a hot topic among this weekend's '2021 Mnet Asia Music Awards' buzz.
On December 12 KST, an online community shared a post titled, "MAMA, who spent in the hundred million range on wardrobe, hair, and makeup for Wanna One." The post featured not only photos of the members at the event, but also a snippet from an article originally published by Korean media outlet Sports Kyunghyang.
The snippet reads, "The reunion stage at the elaborate MAMA was so spectacular that it was reminiscent of a mini concert. According to a CJ E&M representative, their stage costumes and hair and makeup alone amounted to hundreds of millions of won." (100 million won is equivalent to ~$85,000 USD.)

For the performances, which included songs "Energetic," "Burn It Up," "Beautiful (Part 3)," and a snippet of "Spring Breeze," the members were seen wearing matching military parade jacket-inspired looks in a princely all-white with gold accents.
In response to the post, many netizens chimed in with their love and support for Wanna One, saying, "They deserve it," "Did you say hundred million?! Wow, this performance was really taken seriously. They performed a new song, and the hair, makeup, and stage were really all beautiful to the value of 100 million," "Losing a cow then fixing the stable [Korean idiom for learning one's lesson after losing something/someone important]," "But why was it so short? If it's Wanna One, they should be able to fill up an hour," "Thank you, MAMA," and "Wow, but they really looked good."

Other netizens also questioned the high costs of a music show performance, writing, "But why did they only perform three songs? If it was hundreds of millions, it should have been around five" and "I.O.I had been apart for five years, but only had a live talk show broadcast without a performance or a MC. Mnet has really been biased toward Wanna One since the beginning."
Meanwhile, a full list of winners from the '2021 Mnet Asia Music Awards' can be seen here.