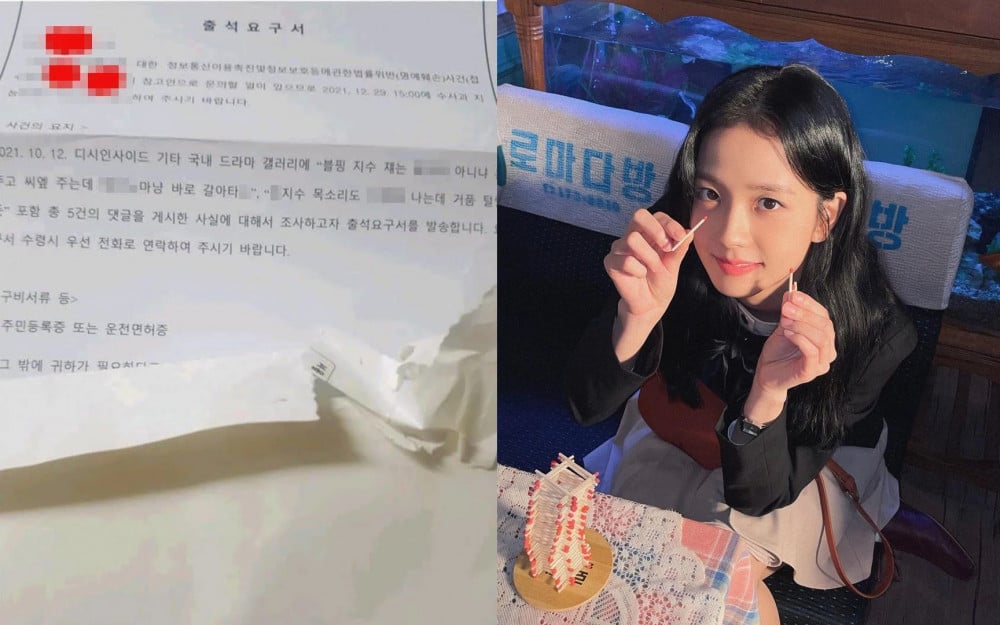 There was a netizen who recently claimed to have received a letter of complaint for leaving malicious comments about BLACKPINK's Jisoo. However, there have been suspicions raised that those documents could possibly be fake.
Recently, there was a post created in an online community with the title "I think I'm being sued because of a celebrity." The creator of the post, A, uploaded a photo saying that he received a court summons because of a complaint filed by BLACKPINK's Jisoo against the malicious comments left by A.


A claimed, "when I came home, there was a document from the police. I don't know if I wrote that comment on my home IP address or my mobile phone IP address. but I think I wrote the comment on my mobile phone IP. During the investigation, if I say I didn't do it would the complaint be withdrawn? If there's a fine, how much is it?"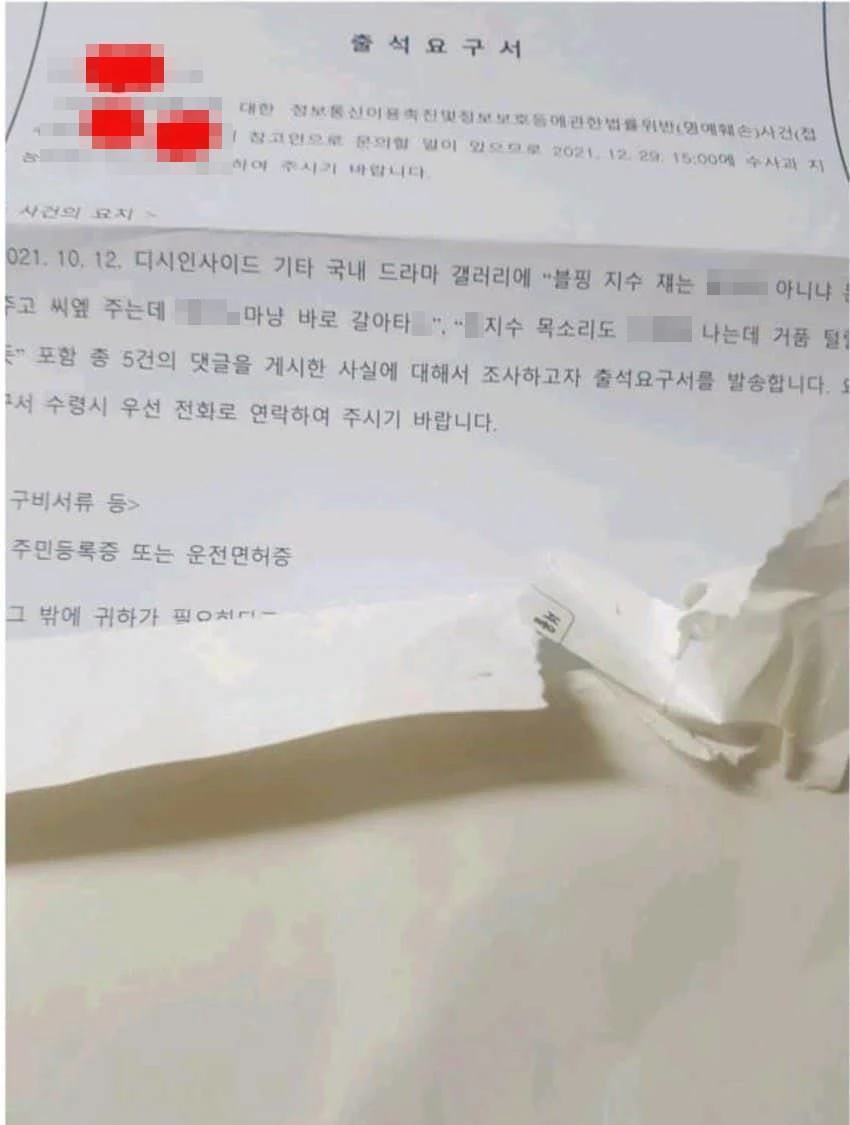 However, another netizen, B, raised suspicions that the document might be fake. Netizen B wrote, "Official documents can only be sent by post or registered mail. They do not send it on A4 paper and it's not folded in half like that." In addition, netizen B pointed out that the suspect and witness are mentioned alternatively without any distinction between the two.

Netizen B stated, "the name of the legislation is also wrong. It is not the Act on Promotion of Information and Communication Utilization and Information Protection, etc., but the Act on Promotion of Information and Communications Network Utilization and Information Protection, etc." Netizen B claimed that the document seemed like a forged one, saying, "The format is also inconsistent. Also, the author deleted the post when he asked me to verify the envelope from the court."

If netizen A actually produced the document as if it had come from the court, he could be punished for falsifying an official document. According to Article 225 of the Criminal Act, fabricating or falsifying official documents can be punishable by up to 10 years in prison.