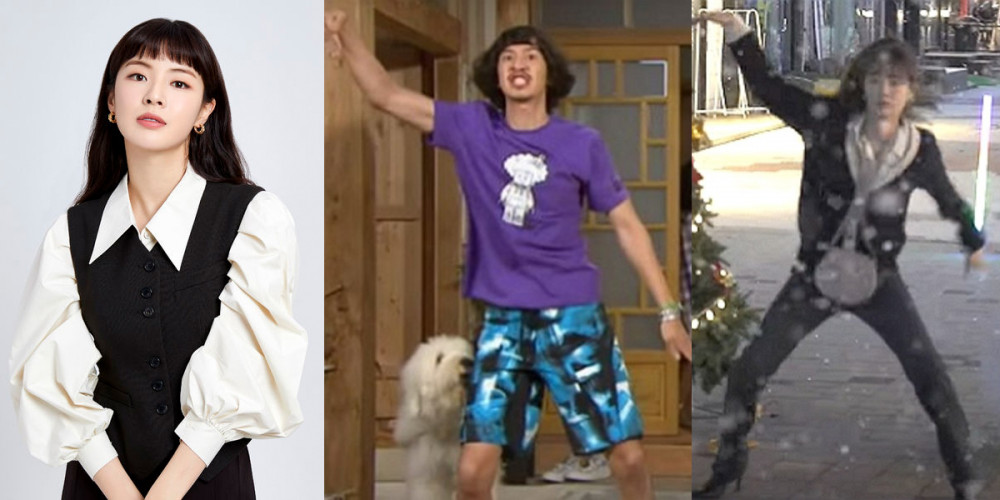 In light of the season finale of her hit TVING-original series 'Work Later, Drink Now', actress Lee Sun Bin took part in a roundtable interview where she looked back on the time she spent as the lovable variety program scriptwriter, Ahn So Hee.
During her interview, Lee Sun Bin reacted to the widespread praise toward her comical acting. She said, "I guess I do fit in with the comedy genre. It's true that rather than wearing pretty makeup and clothes to look good in front of the camera, I like to appear funny or ugly. I'm one of those people whose photo albums are full of ugly selcas. That's just who I am. In a sense, I feel more comfortable portraying myself in that way too. I'm not afraid of looking ugly or making a fool of myself."
Next, Lee Sun Bin was asked if her boyfriend of 3-years, actor Lee Kwang Soo, watched her latest drama. She answered, "He watched the new episodes every week. He said it was really funny. I think he actually really enjoyed it."
Furthermore, Lee Sun Bin recently made headlines after many viewers claimed that she had copied Lee Kwang Soo's signature "mosquito dance" (first shown during 'High Kick Through The Roof') in her drama, 'Work Later, Drink Now'. According to the actress, "It wasn't supposed to be the 'mosquito dance'! I was dancing to Lee Jung Hyun's 'Wa'. Actually, I did a lot of takes for that scene, and I did a lot of really weird dances. I had 10~20 people on set watching me, and they asked me to dance like a crazy person. They were all cheering me on and everything. I even did a scene where I spun my bag around my neck like a hula hoop. But in the end, only one scene made the cut. I get that it does look like the 'mosquito dance'. But at the time, I didn't know about the 'mosquito dance' at all."
Are you familiar with Lee Kwang Soo's viral "mosquito dance"?