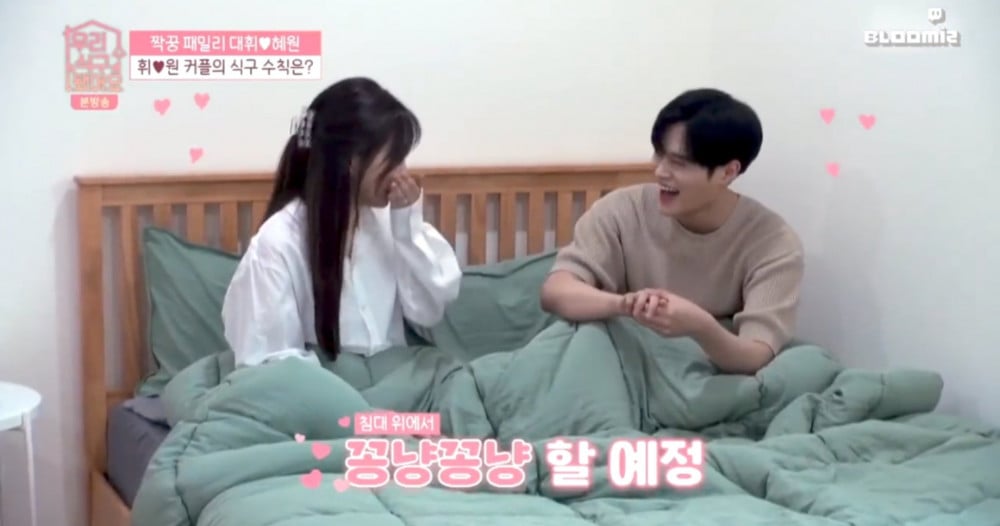 In the latest episode of 'My K-Star Family,' Kang Hye Won and Lee Dae Hwi were seen sleeping on the same bed that is causing a spirited discussion among Korean netizens and fans.
'My K-Star Family,' is a reality television show in which K-stars become virtual family members and live together. This show is being widely known as the new version of 'We Got Married' as K-pop idols are seen virtually getting married. Super Junior's Yesung and former I.O.I member Nayoung became married on the show while AB6IX got married to former IZ*ONE member Kang Hye Won.
The show already gained attention as these couples showed cute chemistry on the show. However, Kang Hye Won and Lee Dae Hwi had caused some netizens discomfort as they were seen taking a nap on the same bed in the latest episode.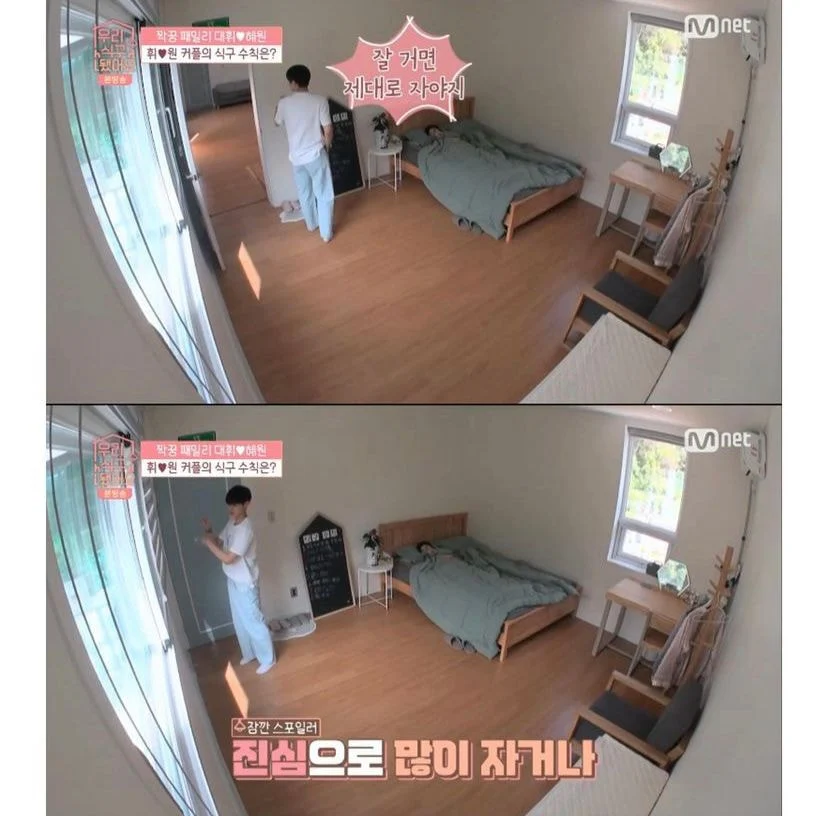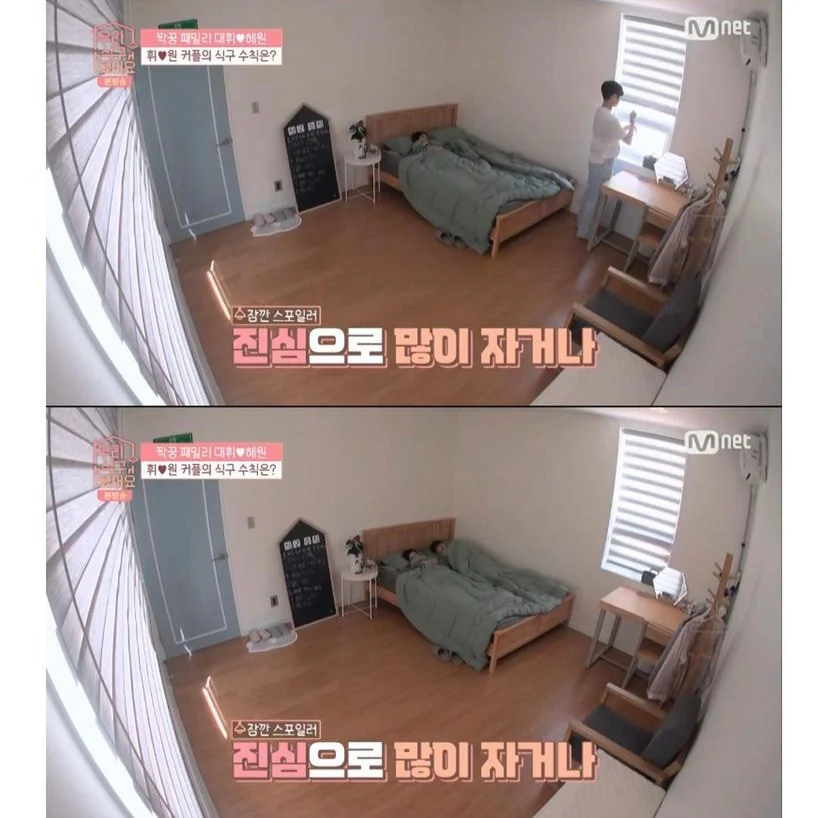 Korean netizens who watched this latest episode gathered to an online community to express their discomfort. Netizens commented, "This is too much," "If this was my bias, I would really..f**" "Why are they doing that. This makes me really mad. Even brothers and sisters don't lay on the same bed," "Are the production team crazy?" "I really think the fans would really hate this," "I'm from a different fandom and I feel angry," "Why are they showing this," and "Wow, is this for real?"