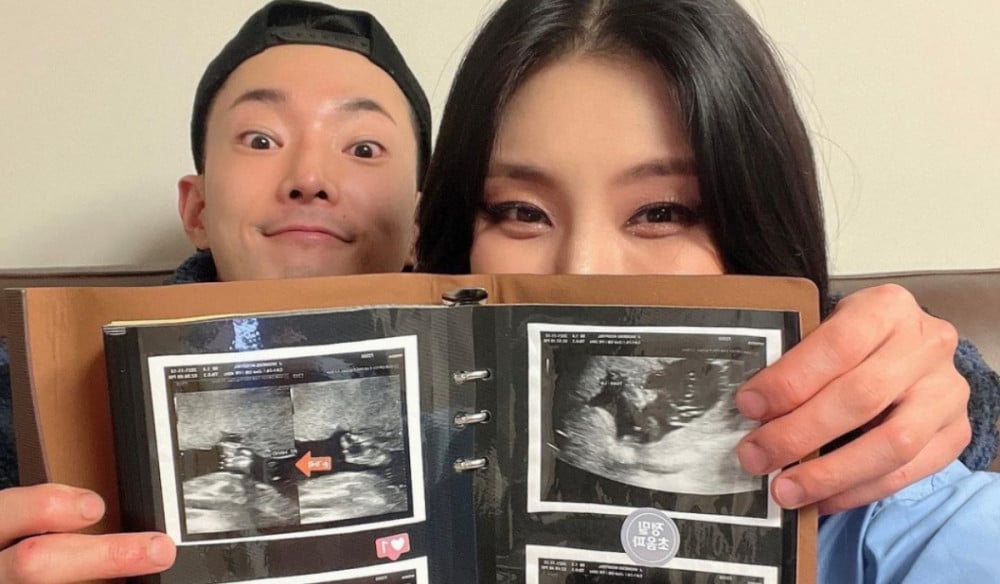 Giant Pink is having a baby!

On December 6 KST, the rapper took to Instagram to announce the news, writing, "Hello, this is Giant Pink. I'm sure you'll all be surprised, but the reason I've been putting on weight these days is because of this punk! 23 weeks have passed and now I have grown so much that I can't hide the very, very handsome Pinky! I really can't believe that I'm becoming a mom."

"I, who knew no one outside myself, have stopped everything for Pinky. I stopped drinking my favorite alcohol, I go to sleep early and wake up early, I eat lots of vegetables, do all the things that are good for my body, take vitamins, and just make a fuss," she continued. "What's even more amazing is that I made a song with Pinky and also filmed a music video. Please really look forward to my new song 'PINK' which will be coming out soon. I'm doing prenatal life in a hip-hop way. Classic is really not my style, so what can I do... Let's meet Pinky this April."

Meanwhile, the Instagram post also includes a photo of Giant Pink and her businessman husband holding ultrasound images, as well as a close-up image of the baby.
Congratulations to the couple!