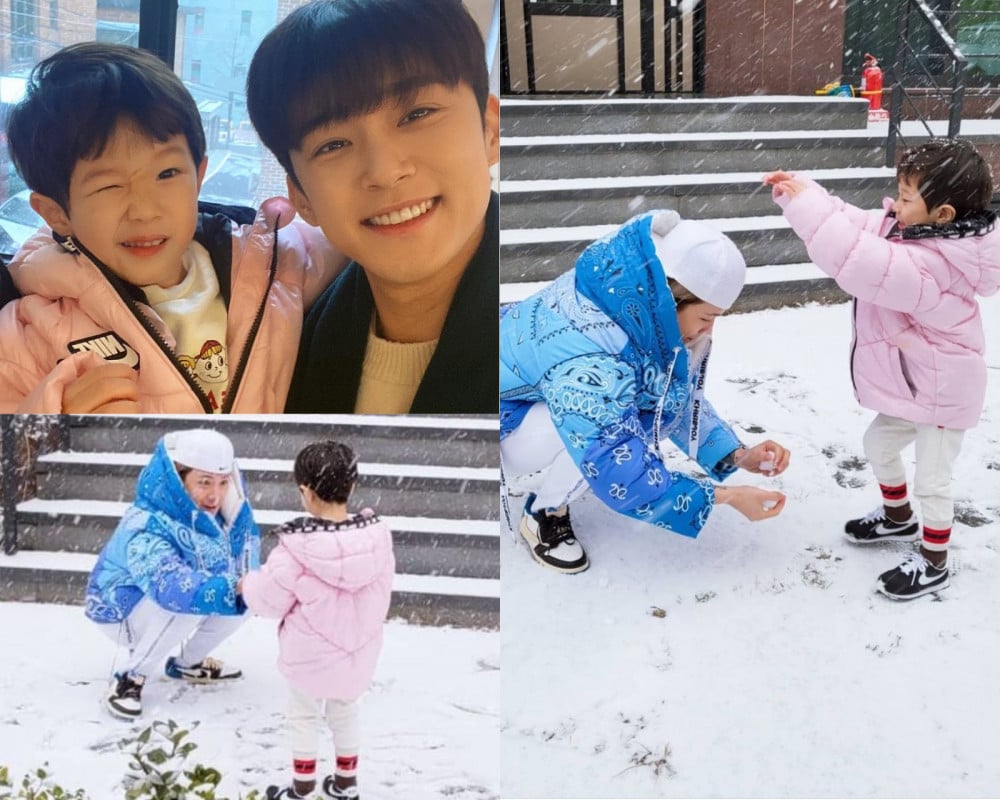 On the afternoon of December 18, KST, FTISLAND members Lee Hong Ki and Lee Jae Jin met with their fellow bandmate Min Hwan and his son Jaeyul.
Lee Jae Jin posted a photo on his Instagram with the caption, "So that's why Jaeyul said he wanted to go to a musical with his uncle, hahahaha cute. He poses much better than his father." In the shared photo, Jae Jin and Min Hwan's son Jaeyul takes a selfie. Jaeyul is wearing a pink coat, and he blinks his eyes, showing his cuteness. Jae Jin is smiling big with loving eyes and creating a warm atmosphere.
Later, Choi Min Hwan posted two photos on his Instagram with the caption, "Hongstar... You should get a Spiderman and come right away." In the photos, Hong Ki and Jaeyul are enjoying the snow together. Jaeyul smiles happily while playing by snow, and Hong Ki kindly looks at him. Later, Hong Ki replied to Min Hwan and said, "Okay... I'll get it as a Christmas present."

Fans who saw the photos commented, "Two cute kids," "Uncle Hong Ki and Jaeyul <3", "Hong Ki looks more like a kid than Jaeyul, hahaha."