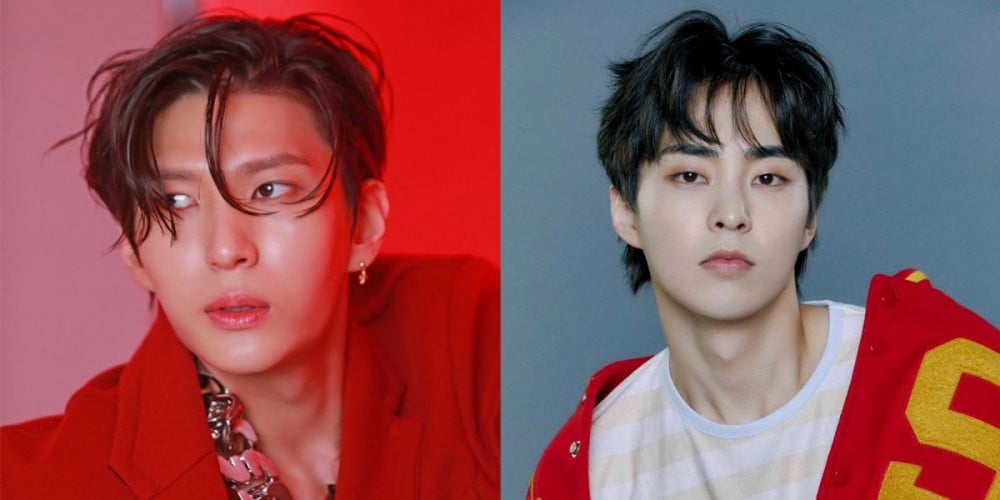 Back on November 10, VIXX's Leo personally spoke up about one of his recent SNS posts which became a hot topic among fans.
Earlier this month, Leo surprised fans by uploading a very affectionate photo with EXO member Xiumin. The bromance between the two idols definitely had fans freaking out with emotions.
Now, in a recent 'V Live' with fans, Leo explained, "Everyone, that guy (Xiumin) is so close with me that he even knows the security code to my house. That night, he had a performance, while I was off. We were just hanging out drinking wine, and that's when we took that picture. We are pretty touchy. But it's not a weird kind of touchy, so don't worry."
Leo added on, "When I woke up in the morning and saw what I had uploaded, it made me cringe so I erased the part where I wrote, 'I love you'. I just want you all to know that we are just real good buddies."
Meanwhile, VIXX's Leo and EXO's Xiumin have a lot in common, both being 1990-liners and both having debuted in 2012. Did you know that these two idols were such good friends?