It's crazy to see how the year is almost coming to a close, and we are only several weeks away from a new year. Not only has K-pop evolved immensely in 2021 itself, but K-pop has also come a long way in the past few decades. It's great to see Korean culture being recognized globally, and our small powerhouse country is finally getting the recognition many Koreans have been waiting for.
The Korean music scene has changed quite a bit, and K-pop hasn't always been booming like this. In fact, in the 1990s, we saw a considerable spike in co-ed groups. Nowadays, it's extremely rare to find co-ed groups (minus K.A.R.D), but there were probably an equivalent amount of co-ed groups and boy groups and girl groups.
Today, we take a look at a group that's actually still active today. Koyote is a three-member co-ed group with members Kim Jong Min, Shin Ji, and Bbaek Ga.
Koyote debuted in 1998, and they have been active as a group for the past 23 years, giving fans and listeners great music. Let's take a look back and see how Koyote started all along.
Debut Line-Up (1998 ~ 2000)
Before we begin, did you know that Koyote actually had multiple member switches? In fact, our beloved Kim Jong Min and Bbaek Ga were not part of the debut line-up. Koyote debuted in 1998 with their first full-length album with members Cha Seung Min, Shin Ji, and Kim Gu.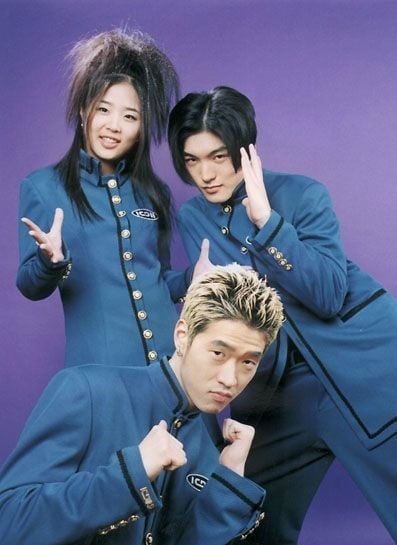 This squad promoted two albums together. Both albums were highly successful - a fun fact was the title track, and the follow-up tracks were all "two Korean letters." While producers say that this was a coincidence, it actually became an established pattern that even the KYT members admitted. Their first two album tracks are still widely remembered today - especially "Pure Love."

Other tracks that are still widely remembered are "Meeting" and "Broken Heart." While they were promoting "Meeting," Na Jin Woo had to fill in for rapper Kim Gu as Kim Gu had visa complications, making him vacate the group for two months. Something very rare to see in K-pop these days.
Just look at Shinji's high notes! It's well known that she could not take care of her voice very well in their earlier days; thus, her voice can't go as high as she used to. I mean, her voice is just crazy here! Imagine her screaming like that on the top of her lungs for consecutive performances!
First Official Member Change; 3rd Album (2000)
After the second album, the pretty famous KYT lost member Cha Seung Min when he left the group due to trouble with his father. At the time, Cha's father was a huge investor and a sponsor of Koyote's label. However, due to continuing conflicts and tension, his father ended up CLOSING down the company, which left Shin Ji and Kim Gu lost. Fortunately, produce Joo Young Hoon was able to save the group, bringing forth a new member who we now know as Kim Jong Min.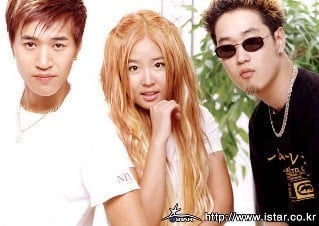 What's shocking is that Kim Jong Min didn't originally join the group as an official member. He was only deemed a "temporary" member until the fourth album, when they recognized him as an official member of the trio. In the third album, many of the tracks don't even sound like Kim Jong Min. He lipsynced all his performances, and it looks like Cha Seung Min recorded the album and left, and Kim Jong Min was merely a doll to fill in the spot. He WAS well known for his charming looks as Uhm Jung Hwa's back dancer.
Kim Gu's Departure (2002)
In 2002, while preparing for their fourth album, Kim Gu was arrested for ecstasy drug usage, putting the group in danger of disbandment once again. Because K-pop wasn't as structured or complicated as it is today, the group hurriedly scouted another temporary rapper for the group simply for the promotions of the album.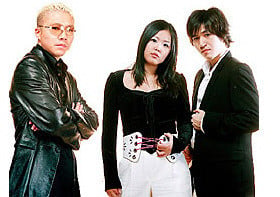 Kim Young Wan, the temporary rapper, who was also part of a co-ed group called "Cola" in the 1990s, joined the group for two months to fill in the rapper position. After this album, he immediately rejoined his dance squad that he was a part of. Kim Jong Min and Shin Ji promoted alone for the follow-up track.


5th Album & Another "Temporary" Member (2003)
After a period of rapper vacancy, Koyote manages to find ANOTHER temporary member for their fifth album promotion.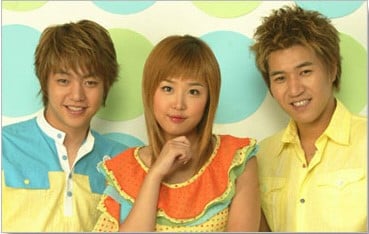 Jung Myung Hoon promoted "Emergency" with KYT and remained in the group for approximately half a year until he was summoned for military duty.


6th Album ~ Present: The Dream Team
It wasn't until the 6th album that the current squad formed, and they are indeed a dream team. Kim Jong Min, Shin Ji & Bbaek Ga promoted together for the first time. Bbaek Ga actually also joined as a temporary member, but he was able to become a regular member after the sixth album.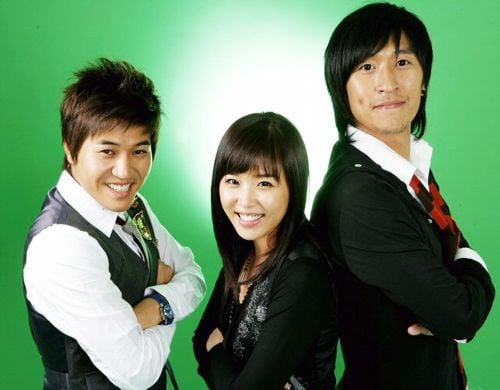 Ever since then, there have been no member switches, though Kim Jong Min and Bbaek Ga both were inactive for roughly two years due to their military duty. And of course, as they get older, they released new materials infrequently, which is unfortunate, but that does not mean their regime is over! The music they release is still widely loved today, and they definitely still have their niche fanbase. Check out some of the hit songs after the dream team squared up!
More recently, KYT has constantly been communicating with fans through their own YouTube channel "Koyotelevision." They have released various singles through the show, and they show that they still have their team chemistry by displaying various contents.

It's so great to see such a veteran group still active today, and more importantly, it's so great to see them still all friendly like an actual fam. Promoting together for this long could be difficult, but they were able to pull it off. KYT is still a legendary group in K-pop today, and they are one of the extremely few co-ed groups left in the industry today. Hopefully, they'll be able to stick by our sides for a very long time.
What was your favorite Koyote song? Let us know in the comments below!