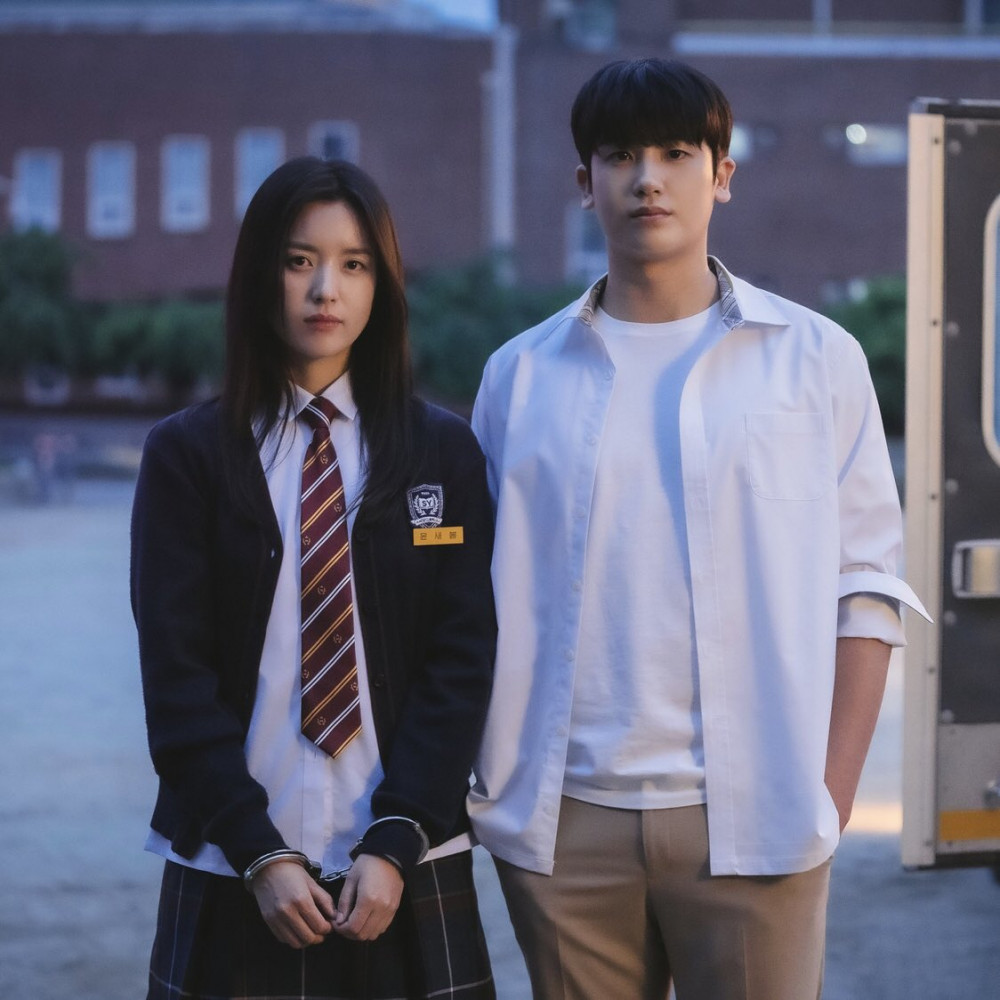 tvN's Happiness achieved success and captivated viewers with its first six episodes. The drama featured the anticipated comeback of Han Hyo Joo and Park Hyung Sik.
The drama depicted the story of two elite police officers, Yoon Sae Bom (Han Hyo Joo) and Jung Yi Hyung (Park Hyung Sik), who were struggling and survival inside an isolated apartment infected by a contagious disease outbreak.
Even the drama was delivered with psychological battles, and struggles for survival, Hyo Joo and Hyung Sik still made fans' hearts flutter with their perfect chemistry as best friends.
Here are the reasons why we loved the character of Han Hyo Joo and Park Hyung Sik in Happiness despite their desperate struggles from an infectious disease break.
1. Friendship to fake marriage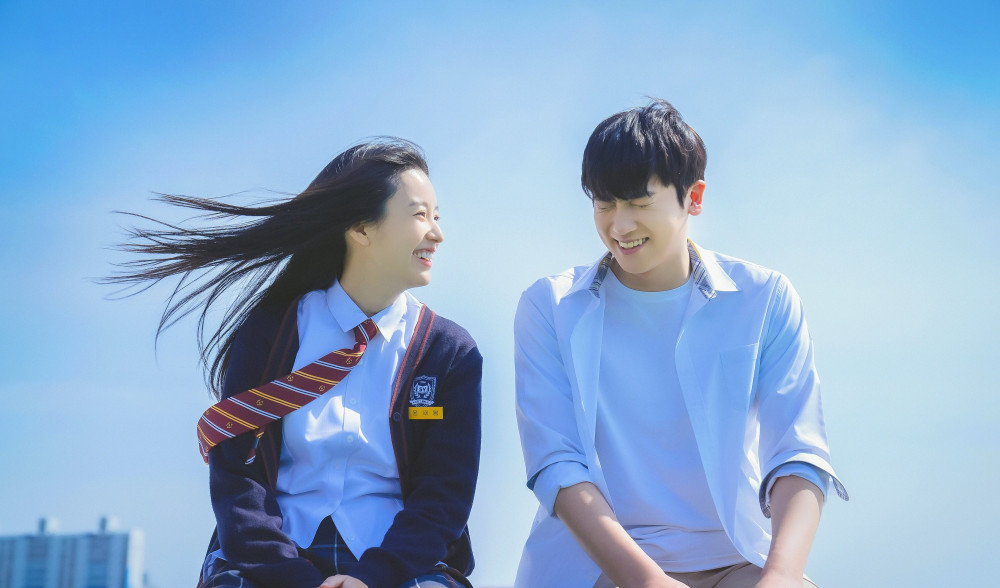 Yoon Sae Bom and Jung Yi Hyun were former high school classmates who met for the first time in an unexpected situation when Yi Hyun felt hopeless about his future.
Yi Hyun was once a promising baseball star but was forced to leave the sport due to an injury. Yi Hyun had a feeling for Sae Bom after she saved his life.
Later, they became a team over in separate departments. They got caught up in a fake marriage to move into a new apartment. But, once they moved there, they faced a crisis due to the apocalyptic situation.


2. They like to tease each other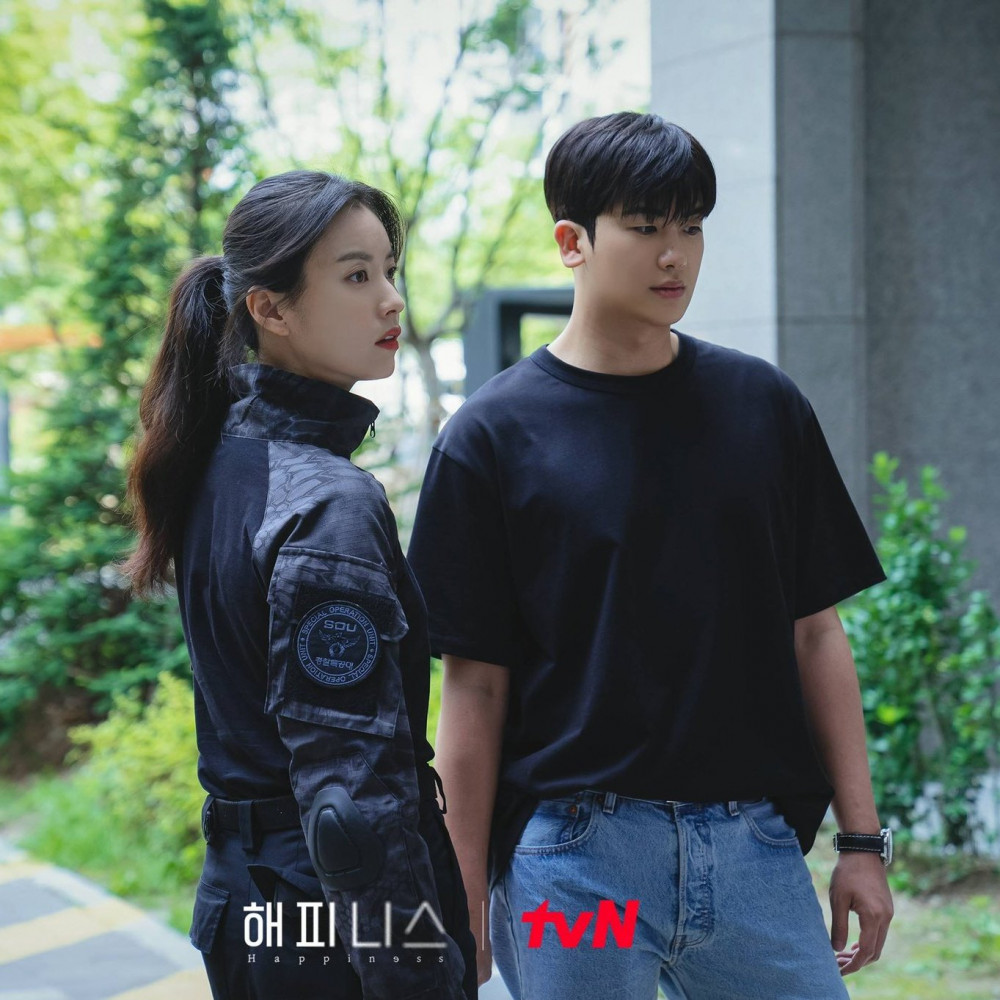 Sae Boom and Yi Hyun like to tease each other like any pair of friends. They showed affection as friends who have grown up together since high school.

Yi Hyun gave the ideal husband vibe who always listened to Sae Bom's stories and took care of her. He was a detective but acted like a gentle husband to Sae Bom.
3. Yi Hyun never left Sae Bom behind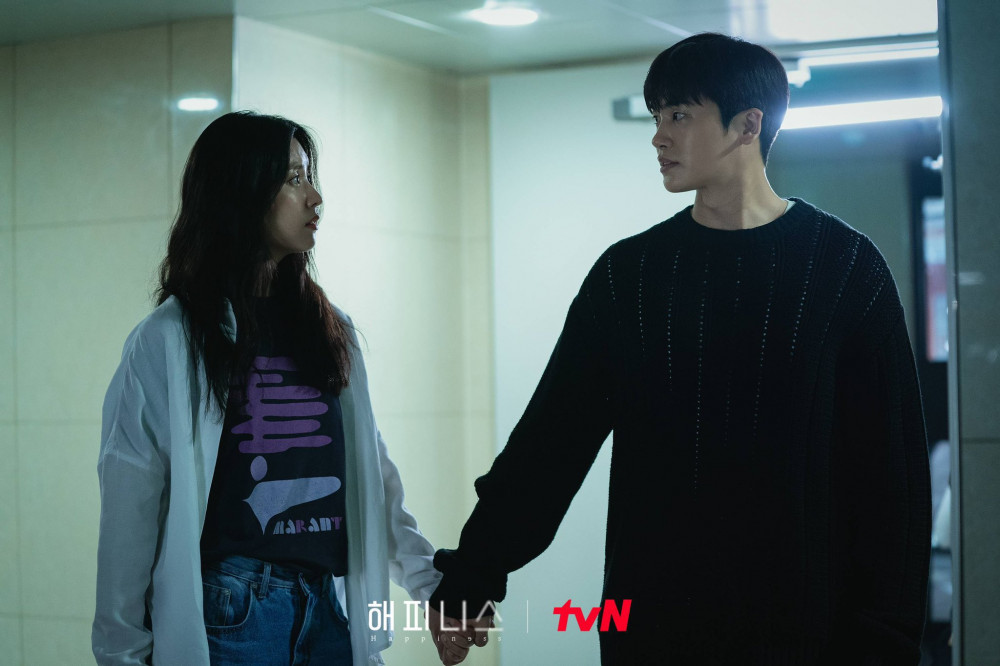 One scene, in particular, showed that Sae Bom had to rescue her friend, Lee Seung Yong (Lee Kyu Hyung), from a storage truck full of infected people.

The soldiers gave up her life by sealing her in a truck with terminally infected people who were eager to bite her.
Then, Yi Hyun captured the fans' hearts by opening the truck door to pull Sae Bom and Seung Yong out. He launched himself to save Sae Bom's life when everyone else let her die and got stuck in the truck.
4. Yi Hyun was always worried about Sae Bom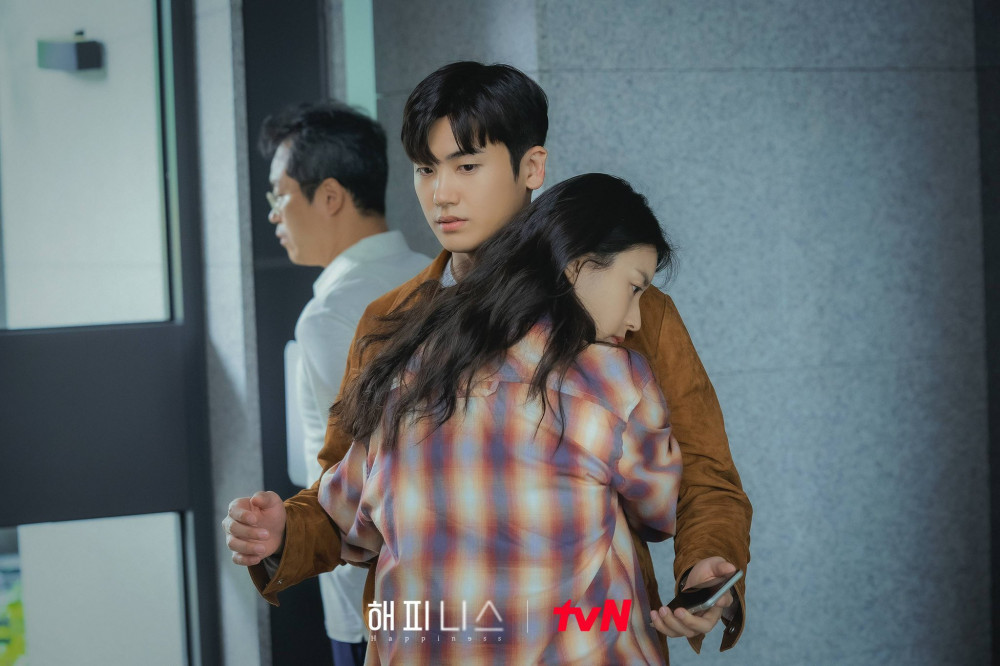 There were several heart-pounding scenes when Yi Hyun called Sae Bom and worried about her.
"Bom-ah, are you ok?" Yi Hyun kept asking the question when she met Sae Bom.
Yi Hyun also took off his jacket to put it on Sae Bom when they were at the apartment's rooftop.
He was always looking out for Sae Bom's safety even though he knew how capable and brave Sae Bom was to protect herself.
Maybe it's time to forget about their fake marriage and see how to care Yi Hyun for Sae Bom. He never allowed Sae Bom to go alone and always took her with him. They found happiness in little moments amidst all the chaos.
Happiness remained six episodes behind. I can't wait to see the adorable couple in the apocalyptic situation. Friday, please come fast!