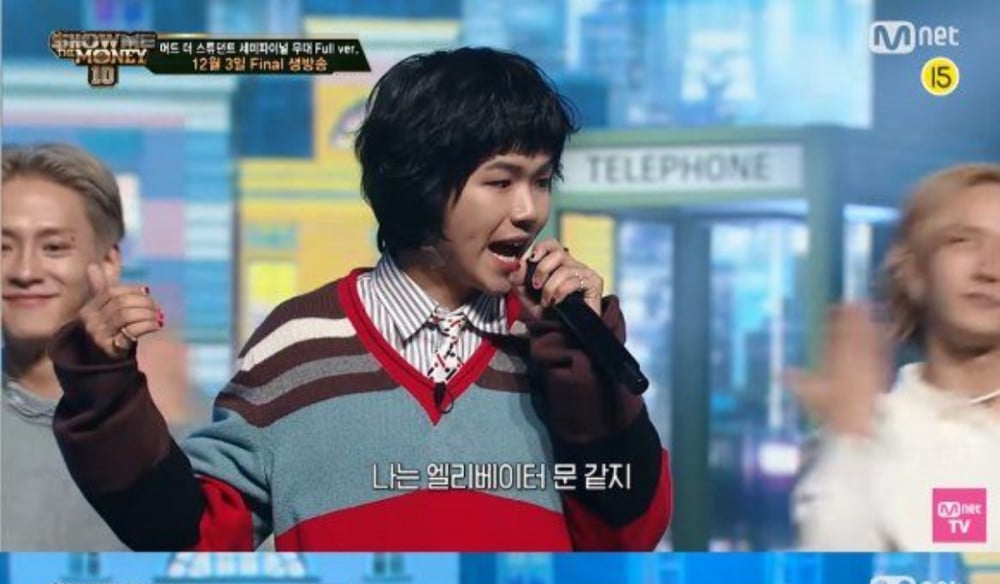 Rapper Mudd the Student's "Dissonance" lyrics stirred controversy for allegedly making a reference to late Jonghyun.

On the November 26th episode of Mnet's 'Show Me The Money 10', Mudd the Student collaborated with AKMU for his semifinal stage. While they jointly created the song "Dissonance", the part where the rapper sings his verse faced controversy after the show.
His verses include, "I'm like a door of an elevator", "My idol lived in a different era", "You breathed your last breath after breathing sighs", "Phantom pain replaced the child-like mind".
Some netizens claimed these lyrics reminded them of late Jonghyun. "Elevator" is one of the side-b tracks of Jonghyun's past albums, as well as "Phantom Pain". "Breathe" is Lee Hi's song that Jonghyun wrote and composed. Others claimed that he was alluding to Kurt Cobain as the rapper was a fan of rock music.
Meanwhile, the final episode of 'Show Me The Money 10' will be aired on December 3rd at 11 PM KST. Check out the "Dissonance" performance below.