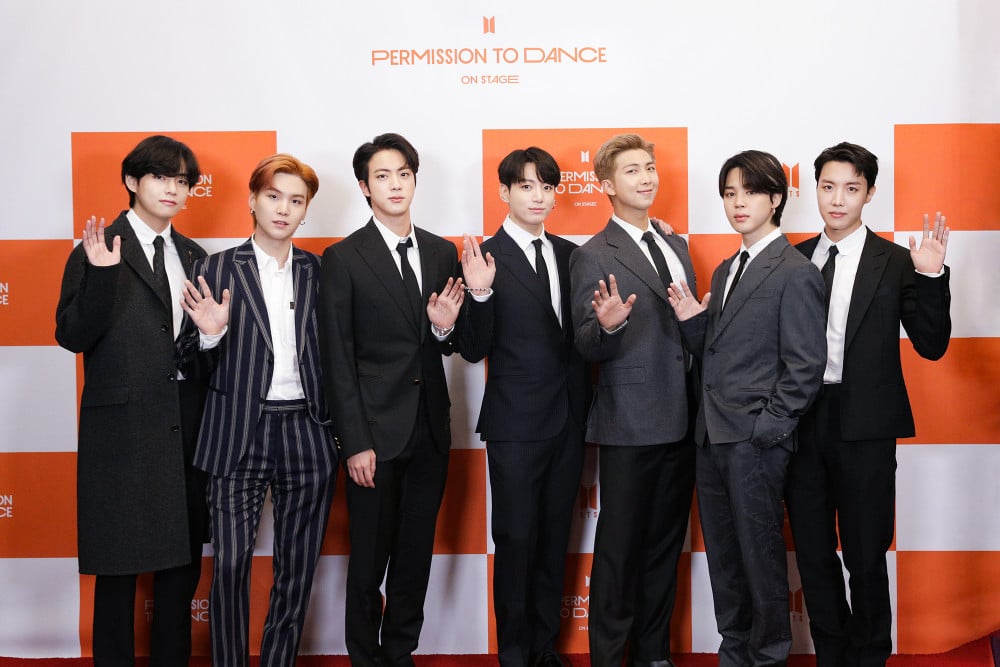 BTS set another record with their 'Permission to Dance On Stage- Live Play' in Los Angeles.

On November 28th, Christy Castillo Butcher, the SoFi Stadium's senior vice president of programming and booking, revealed that "BTS is the first artist to sell out all 4 shows in the SoFi Stadium's history." He continued, "This concert has marked the most ticket sales among bands or artists who performed at the stadium."

The SoFi Stadium opened up in 2020 in Inglewood, California.
The stadium is usually used as a homestand for two American football teams, but when there are large-scale performances or events it can accommodate about 70,000 and up to 100,000 people.

BTS's 'Permission to Dance On Stage' concert accommodates about 50,000 audiences per show.