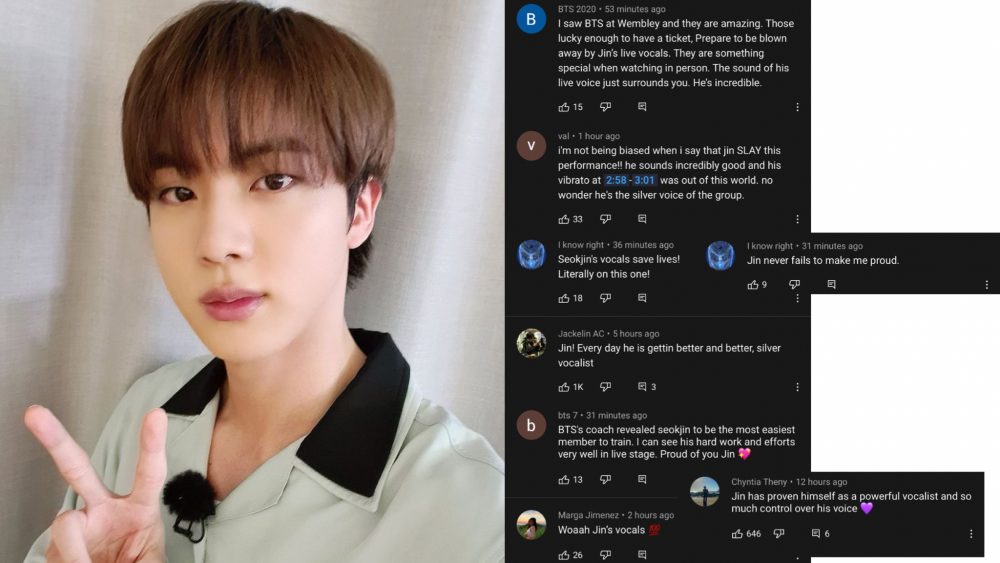 BTS came back to Los Angeles after 2 years and reunited with James Corden on "The Late Late Show." There they performed a few of their smash hits such as "Permission to Dance" and "Butter."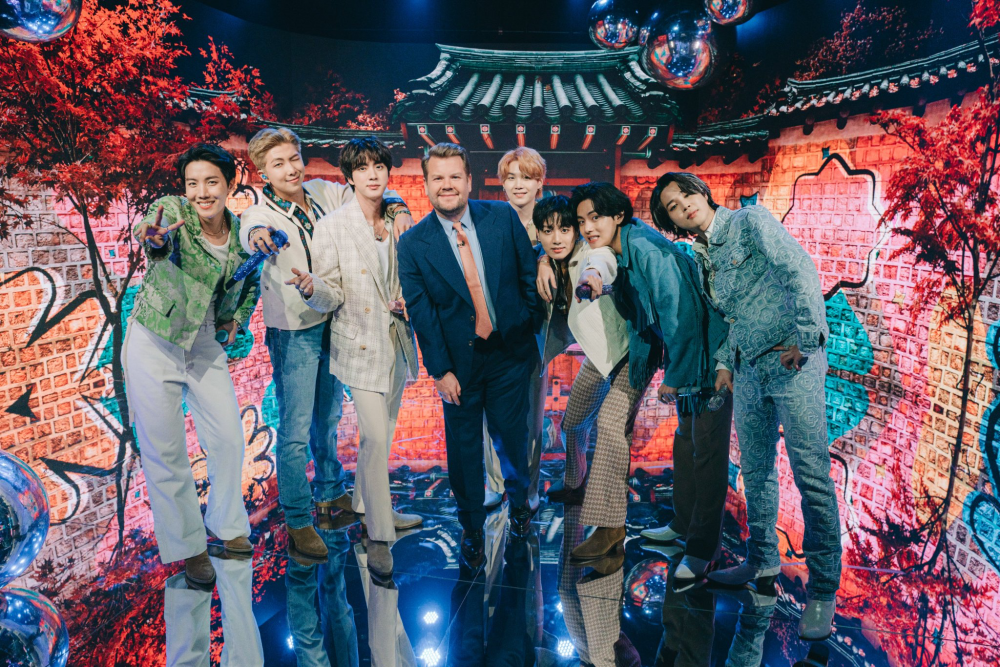 The video of BTS performing "Permission to Dance" was officially released on "TheLate Late Show with James Corden" YouTube channel for fans and the general audience to enjoy. It already has 5M views.
Proving himself as the "Silver Voice," Jin was one of the highlights while performing the song. His vocals sounded crystal clear and flawless, Jin can be rightfully named the King of Live Vocals! Belting and mixing, Jin demonstrated himself as a powerful vocalist. The angelic sound of his voice was breaking through the screen right into everyone's hearts.
The viewers of "Permission to Dance" were impressed by Jin's vocals. The entire comment section under the video is dedicated to Jin's heavenly vocal. Jin once again made it clear why he goes viral among the public whenever BTS performs live.
Here are some of the comments under the "Permission to Dance" at the "Late Late Show with James Corden" video on YouTube:
"I saw BTS at Wembley and they are amazing. Those lucky enough to get a ticket. Prepare to be blown away by Jin's live vocals. They are something special when watching in person. The sound of his voice just surrounds you. He's incredible."
"Jin never fails to make me proud."
"I saw pictures with caption that Jin never slips, which pertains to his visuals that always look good even when others get distorted. Safe to say it applies to his vocals too."
"I have never been disappointed by Jin's vocals. HE'S SO GOOD!"

"If there's one thing i know Jin is going to do is BEING STABLE on stage."
"Another west show performance and another comment section full for Seokjin. That's it!"
"Jin's energy, charisma, vocals, and dance were very ON POINT! Shining like a true superstar."
"Jin is seriously one of the best live singers he is killing every performance."
"Silver Voice didn't even came from his fans! I'n crying the whole music industry loves him."
"Seokjin is a powerhouse vocalist for a reason. Couldn't take my eyes off him."
"Just another day of Jin proving he's a vocal king."
"It's a must to say that Jin's voice is truly amazing. BELTING KING INDEED! His voice was so stable and beautiful."
"Jin's vocal has me on the ground."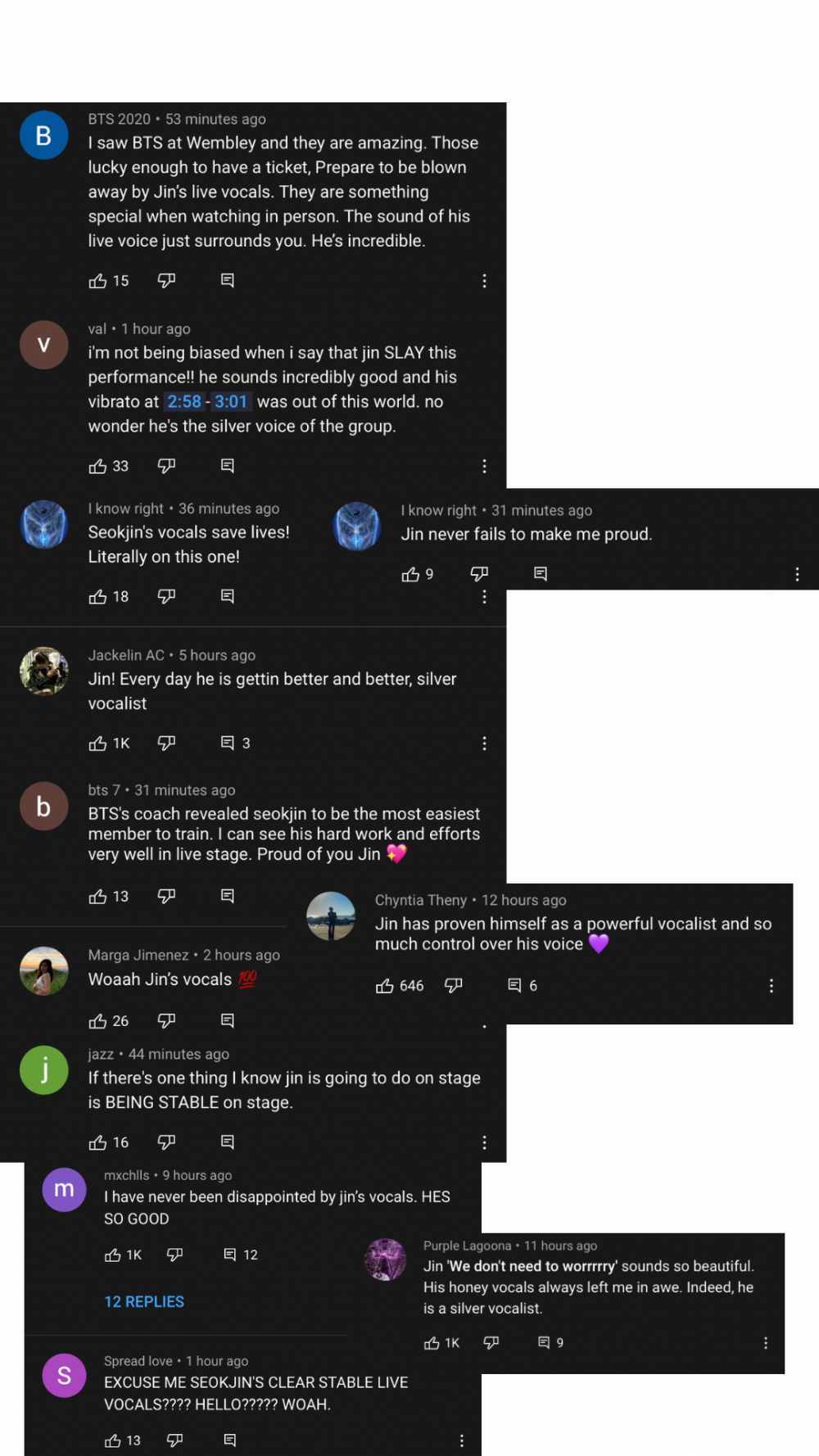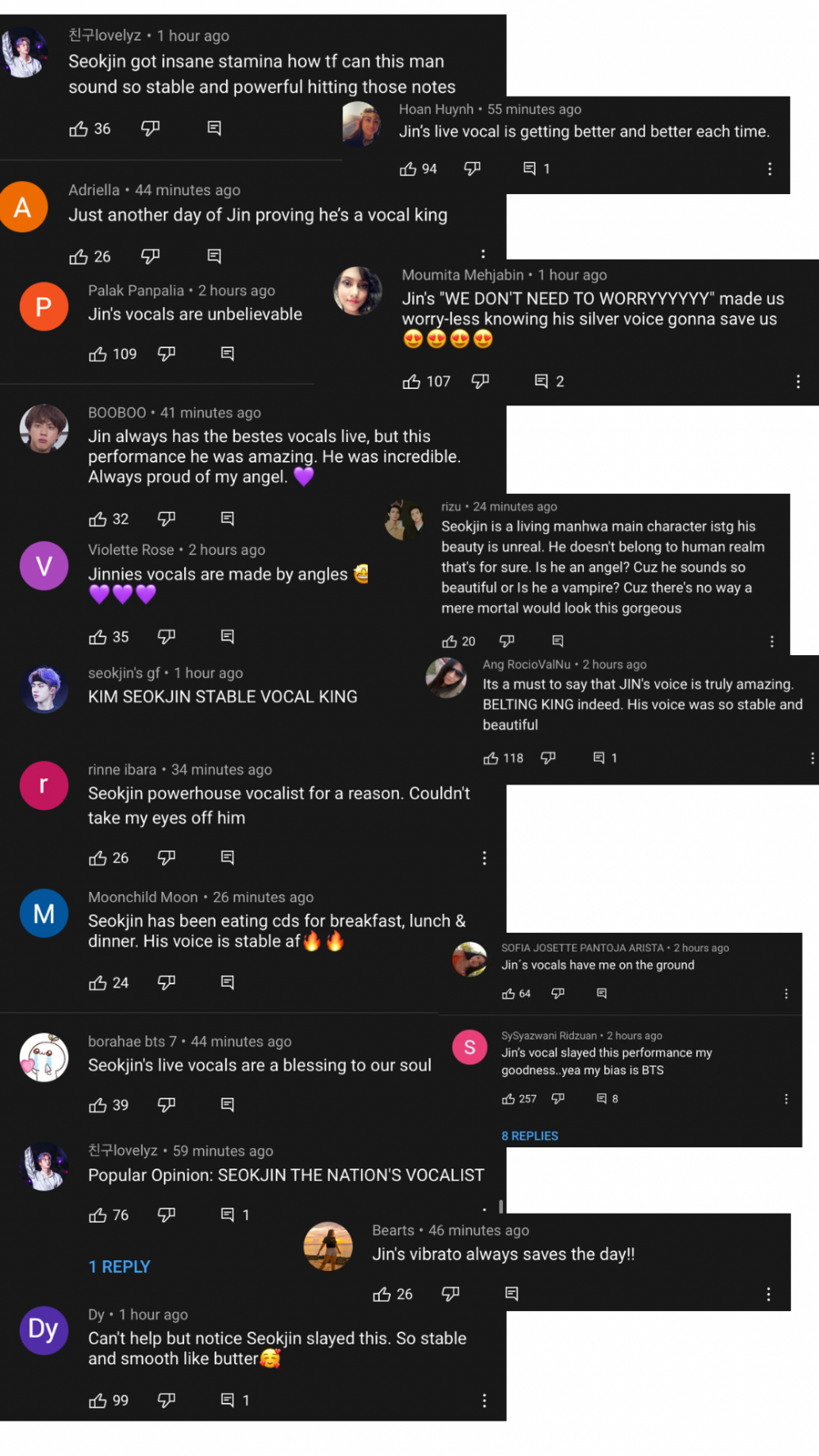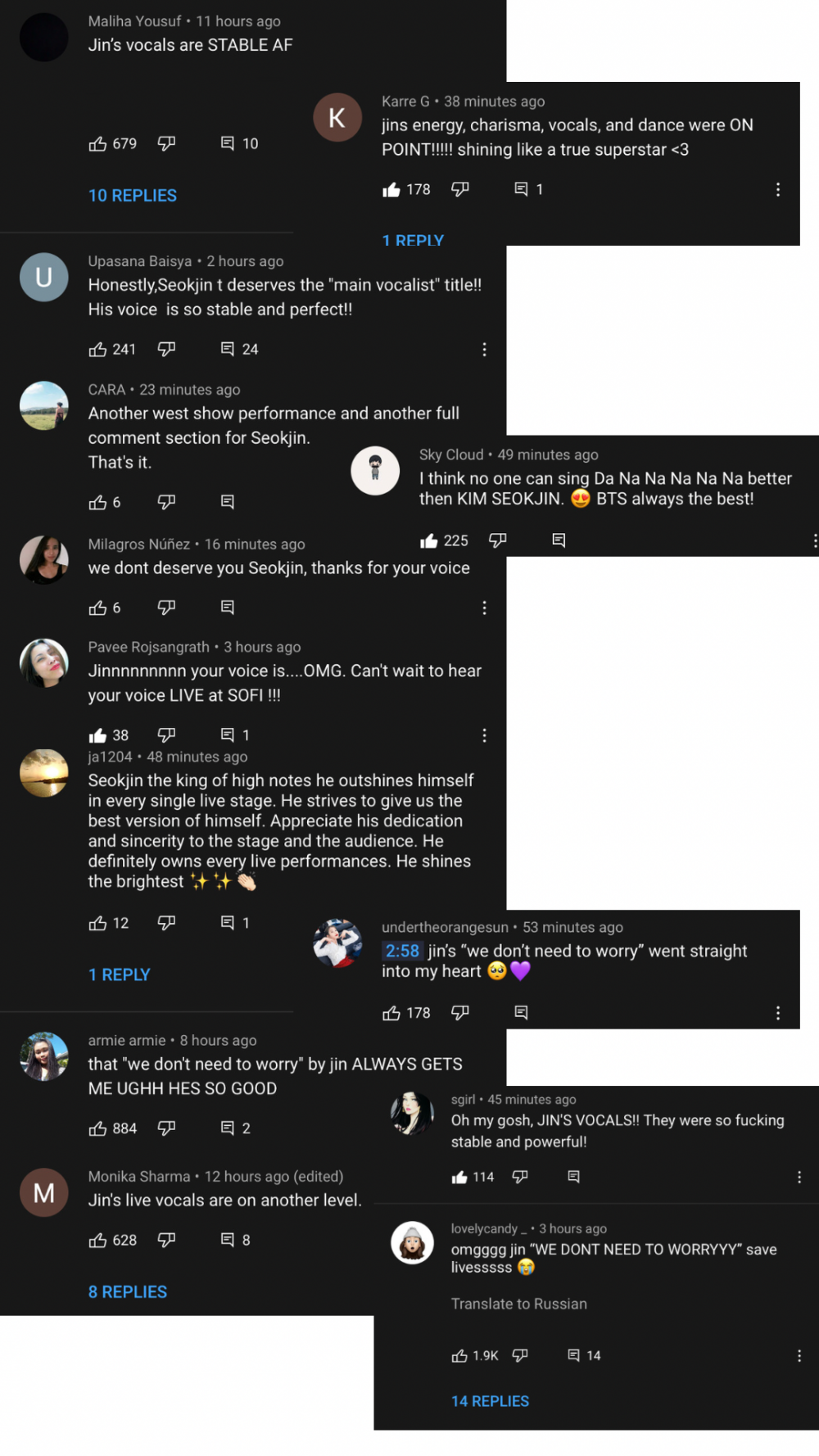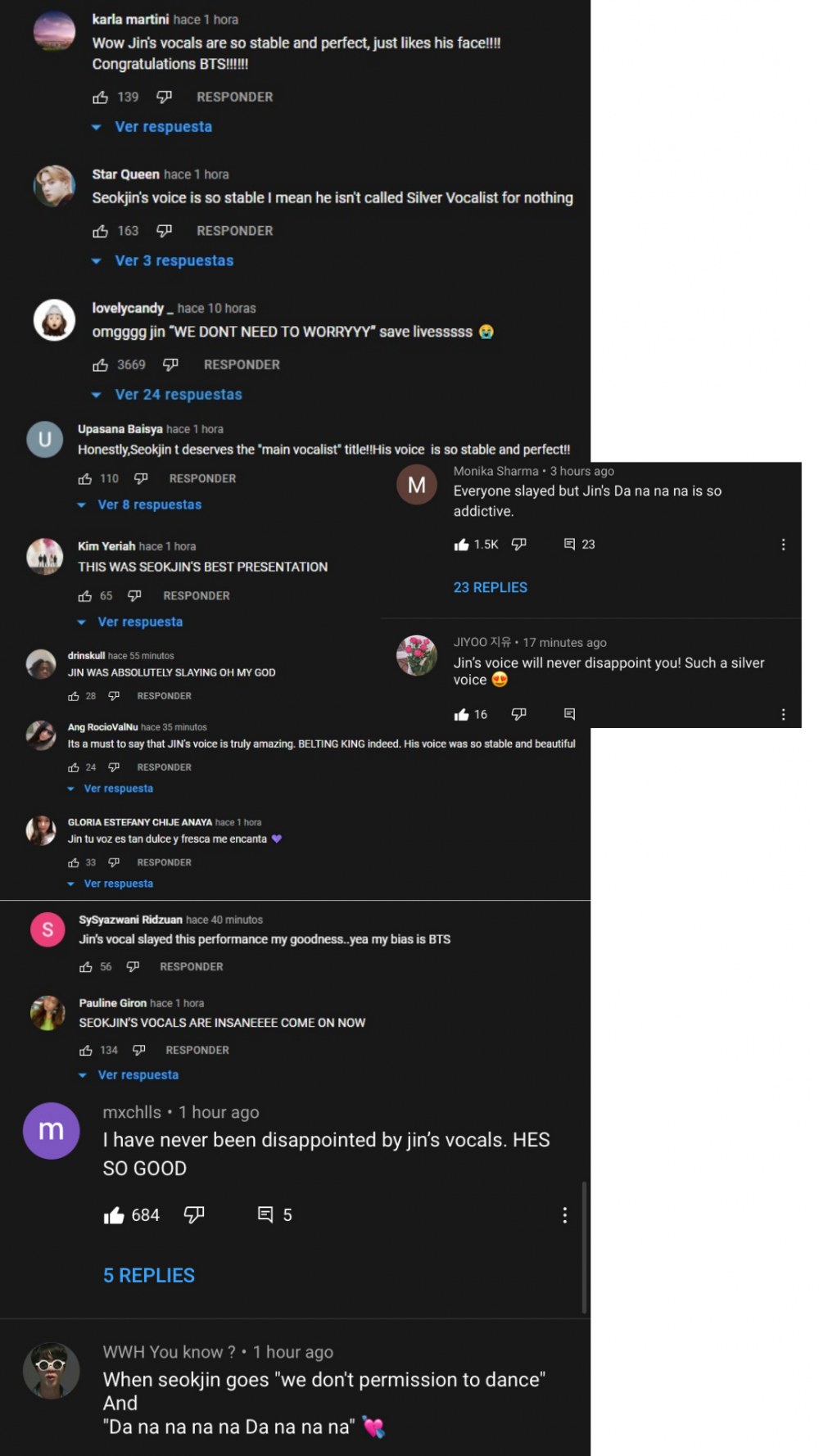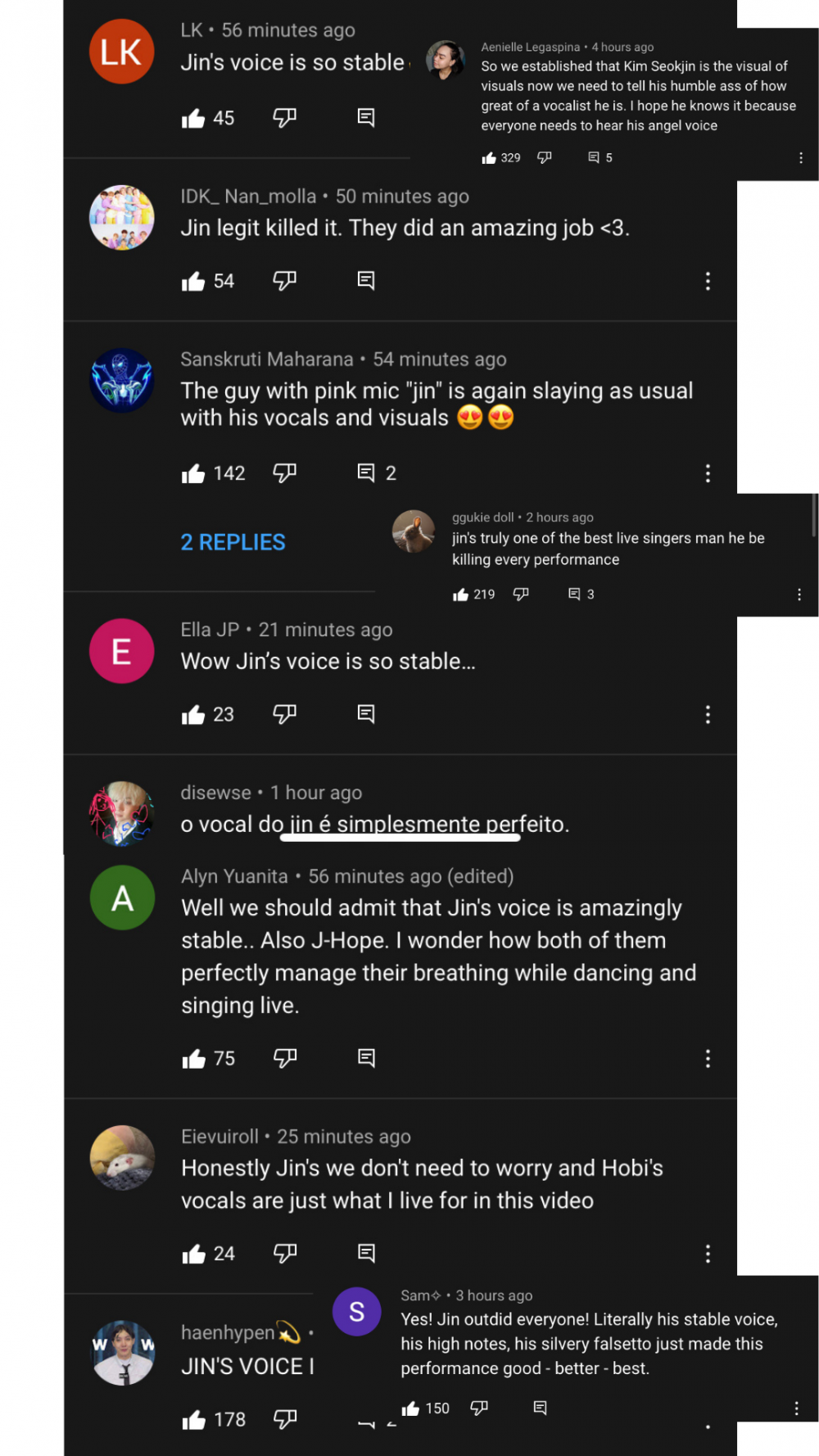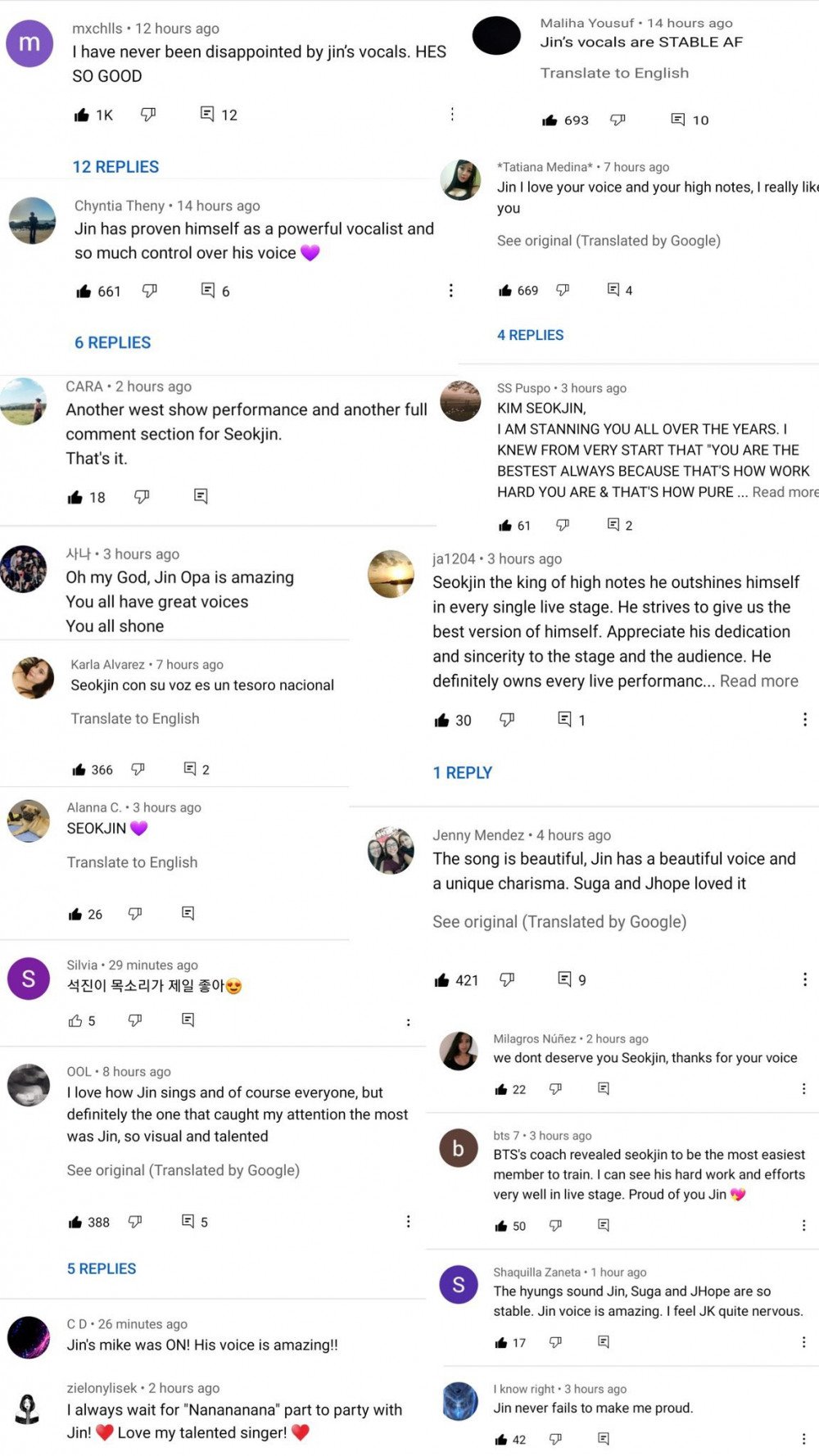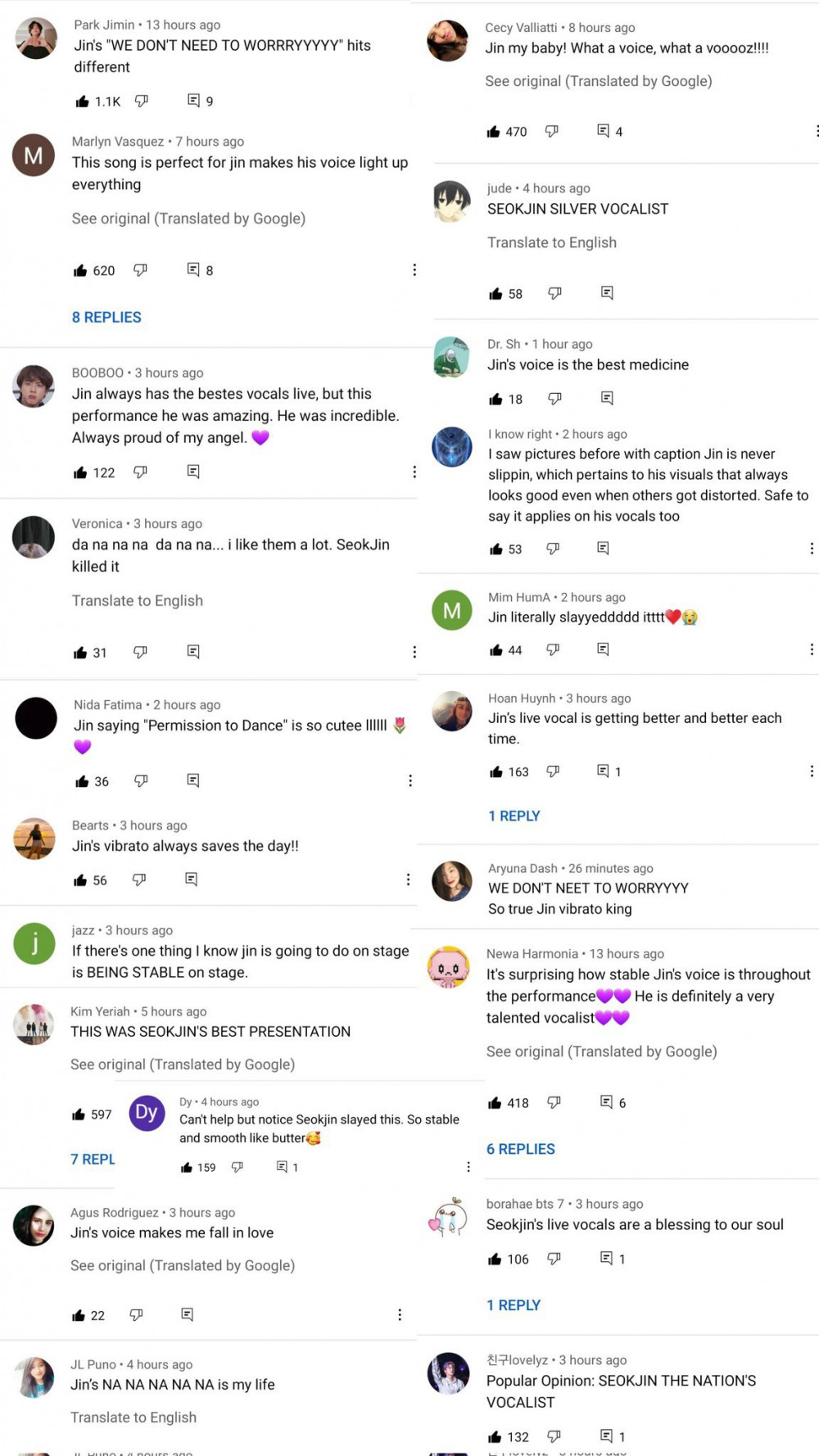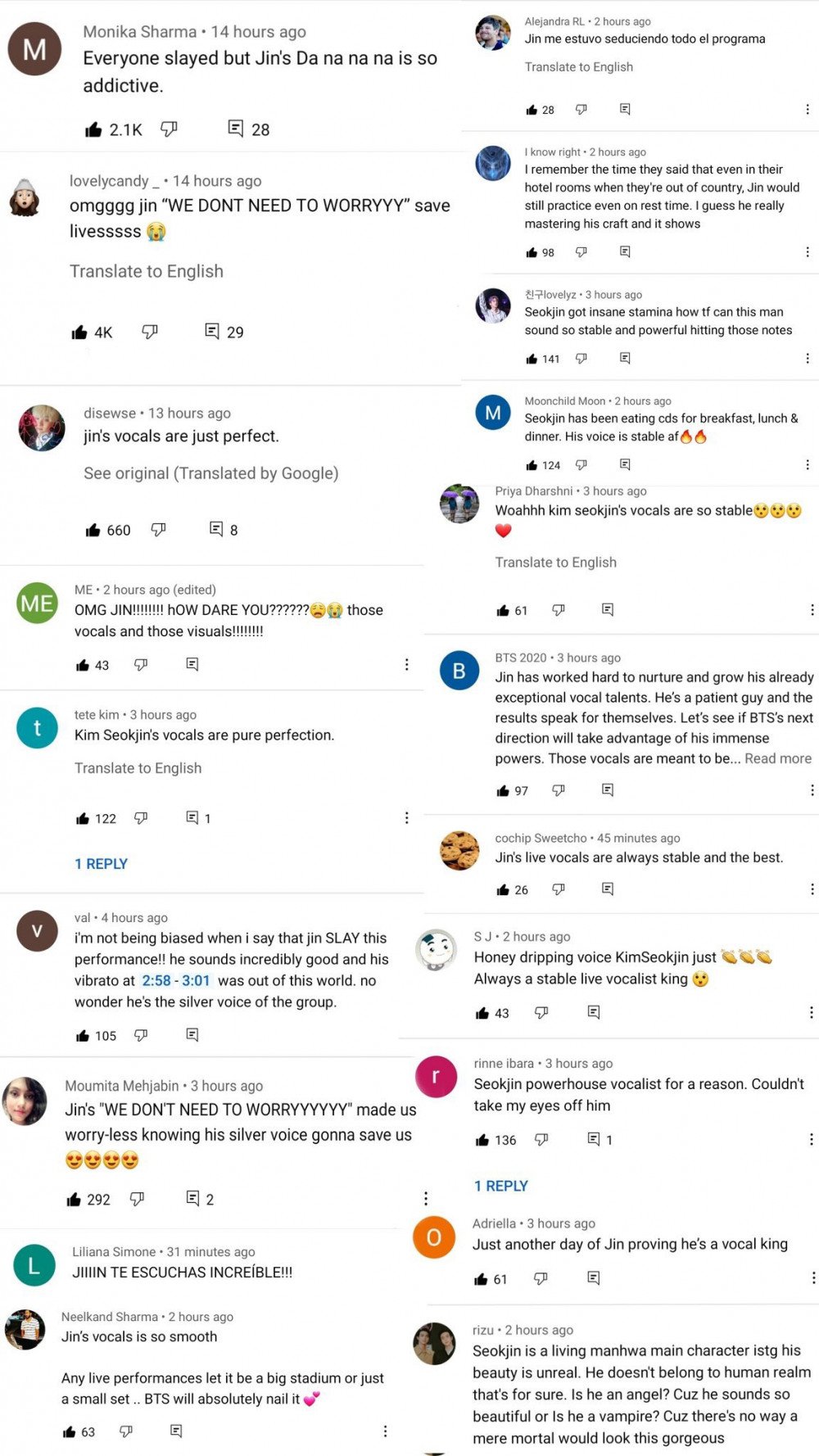 Jin continues the tradition of dominating the comment section of every vocal line song under BTS or live vocal performances!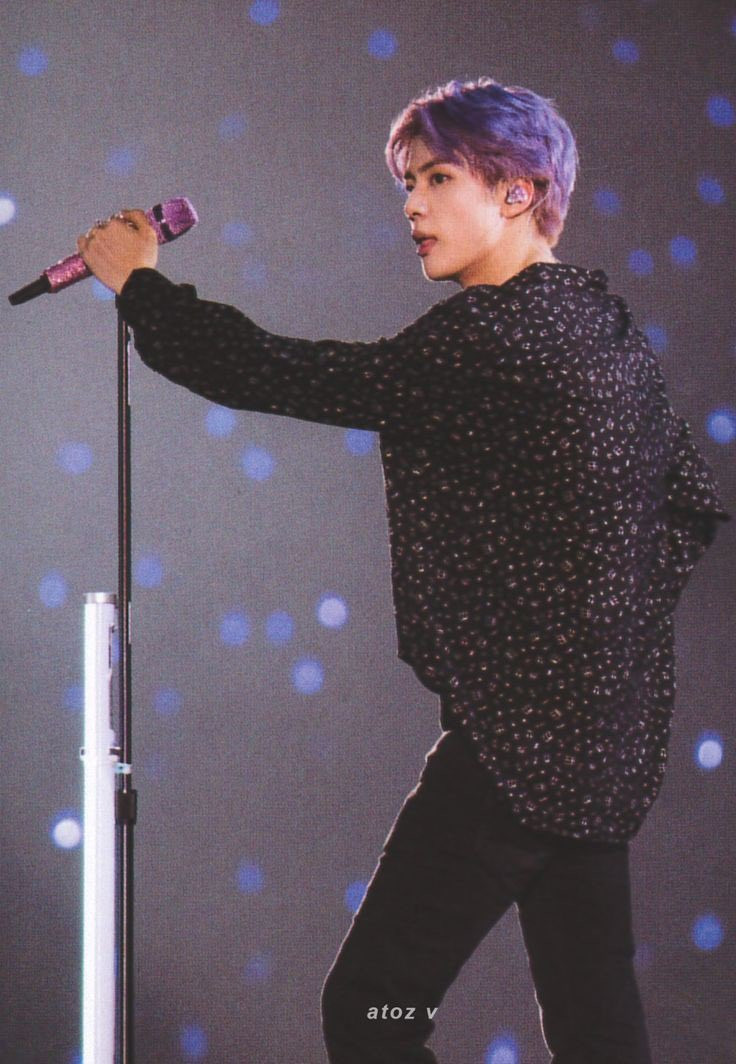 Previously, Jin has already gone viral among the Japanese public for serving amazing live vocals while performing "Permission to dance."