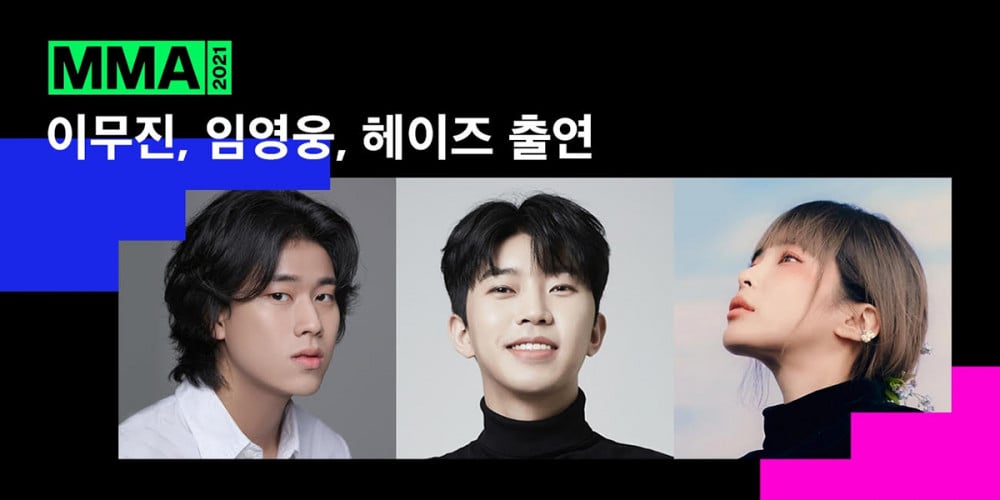 Heize, Lim Young Woong, and Lee Mu Jin will be greeting viewers as performers at the upcoming 'Melon Music Awards 2021'!
Taking place next month on December 4 at 6 PM KST, the 'Melon Music Awards 2021' celebrates this past year in music by inviting South Korea's top musicians to join in for a night of festivities. This year, three solo musicians who reigned on top of various domestic music charts will be taking the stage at the 'MMA 2021'.
First, rising folk singer Lee Mu Jin, a high contender for this year's rookie award, will be performing at 'MMA 2021' after the massive success of his hit song "Traffic Light". Next, the prince of trot Lim Young Woong will be taking the stage with his numerous hits from this past year. Finally, singer/song-writer Heize will be bringing out her sorrowful voice as another solo performer.
Previously, the 'MMA 2021' announced IU as the first performing artist for the upcoming awards. She will be delivering a live performance of "Strawberry Moon" for the first time ever, accompanied by a live band.
Make sure to stay tuned for more artist lineup announcements for the 'Melon Music Awards 2021'!