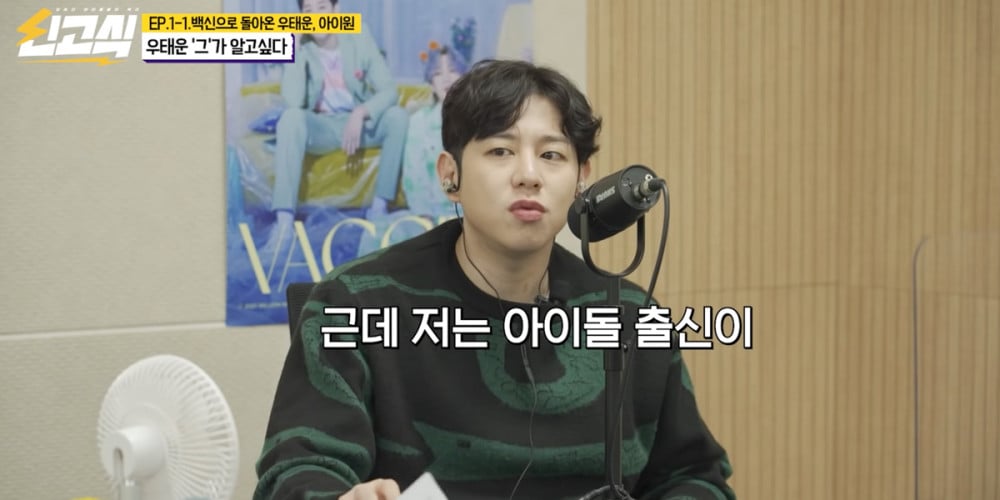 A YouTube talk show by the name of 'Shingosik - The Return of Idols' hosted by former SPEED member Sungmin and former A-JAX member Jihu is garnering attention on online communities.
During the first episode of 'Shingosik - The Return of Idols', the former idol hosts invited some familiar, welcome faces as guests - former SPEED members Taewoon and IONE. Reuniting as former SPEED members after a long time, MC Sungmin energetically reminisced about his idol days with his two former groupmates. Taewoon and Sungmin also recalled their days as members of Co-ed School prior to their debut in SPEED, as they both remarked how much they felt like "side decorations" during their co-ed group days and "would never go back".
While observing a timeline of Taewoon's career, the idol was asked about what it was like to go on the hip-hop competition program 'Show Me The Money' as a former idol. When the host asked, "Was it not as bad when you were on it? How idols or former idols get criticized on shows like this?", Taewoon answered, "That is something that people like us will have to deal with for life."
He continued, "It was bad then, it's bad now, and it's going to be bad in the future. I really hate that, but there's no way to change it. People claim that they don't have prejudices against idols, but in the back of their minds, they pass judgement."
Hearing this, the host remarked, "But in your case, you really got rid of that idol image." However, Taewoon refuted this comment with, "But what's wrong with being a former idol in the first place? I just hate it. It's cold hard fact that I was an idol, I will never stop being a former idol. But for people to keep talking about that like it's something to nitpick, I hate that. I have been on both 'Show Me The Money' and 'MIXNINE'. Hands down, 'MIXNINE' was more difficult. If you saw what those kids did to survive, they literally go so hard until they grit their teeth. They don't sleep. There's so much to practice, from live singing, to dancing, performing, honestly, people should have nothing but respect for idols."
Nodding to Taewoon's words, MC Sungmin added on, "Any idols who see this must feel comforted and proud."
Catch the episode of 'Shingosik - The Return of Idols' below.