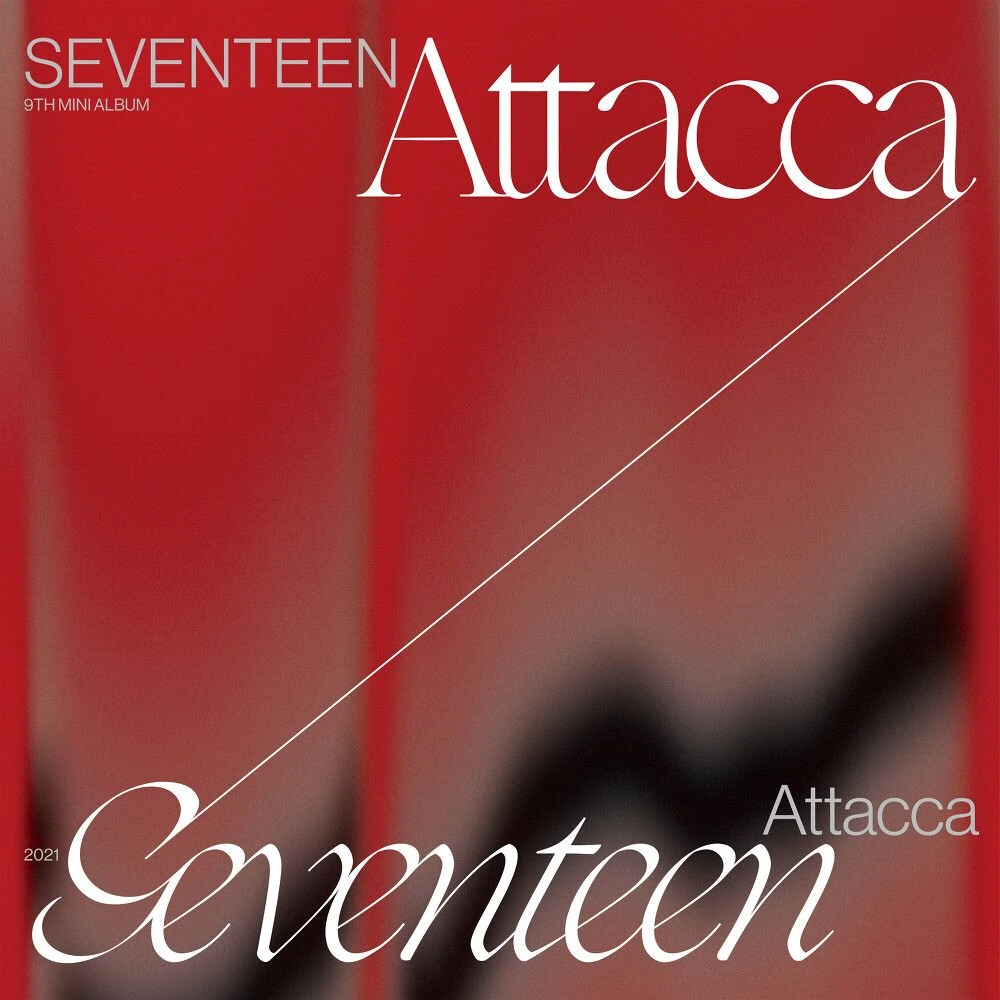 [This review reflects the opinions of the author and not necessarily those of allkpop.]
Track List:
1. To you
2. Rock with you
3. Crush
4. PANG!
5. Imperfect love
6. I can't run away
7. 2 MINUS 1 - Bonus Track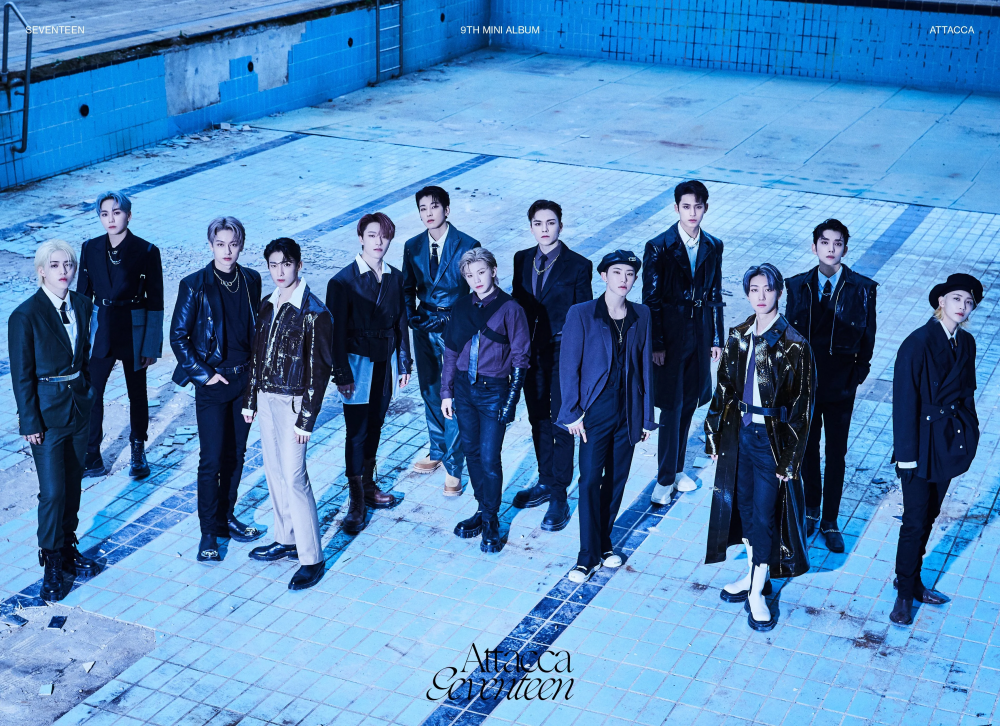 SEVENTEEN has returned with an ultra rocker concept on "Rock with you." Gloriously melodic, this title captured my attention right away. In particular, kudos to whoever decided on which member would deliver what part because the delivery on each verse is spectacular from each person. With Top 40s rock sensibility and a simple, straightforward melody to die for, "Rock with you" is the best title the group has come out with to date.
This release champions their ninth mini-album, Attacca. Opening this release is "To you," a song that works as "Rock with you" adjacent. It's an appropriate choice as it feeds into the title and acts as a primer for the showy display of alternative pop to follow. Concepts change drastically once we move past the title to "Crush." Loud and in-your-face with a subtle boyishness, "Crush" falls a bit flat after hearing the epic progression that "Rock with you" had. Repetitive and relatively predictable, this release isn't my preferred go-to track.
"PANG!" switches gears even more with a seriously intriguing vocal styling and boomingly noisy instrumental. Featuring a number of high harmonies and a weirdly hypnotizing chorus, this song gives moments of intrigue that leave me slightly confused. By this point of the album, I'm starting to feel worried because I'm not sure if I'm willing to extend my praise for "Rock with you" to the rest of Attacca.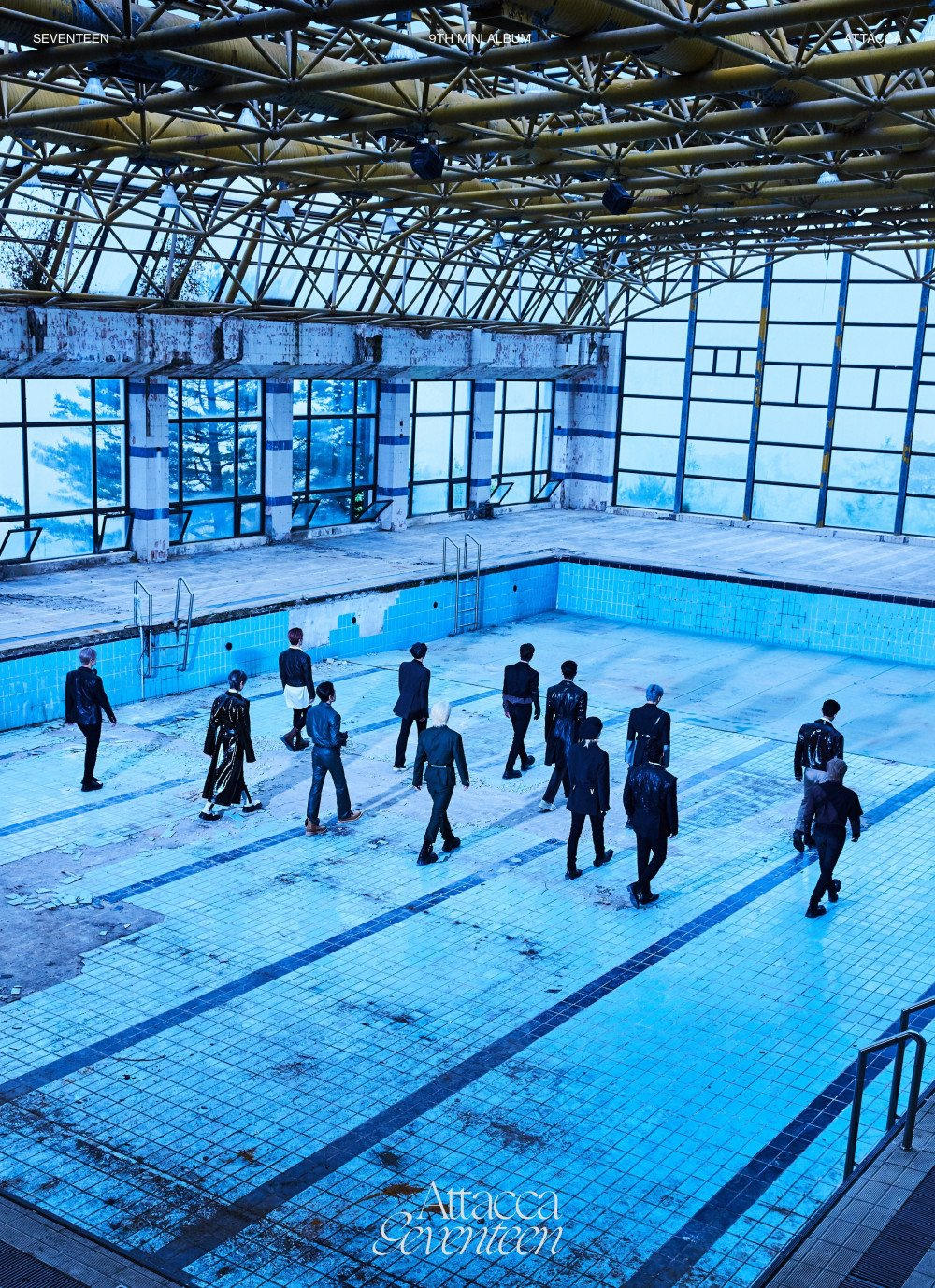 Just when I felt like I was losing hope for the release, SEVENTEEN turns it around with "Imperfect Love." The group's strength is, without a doubt, their strong vocals and "Imperfect Love" is a challenging pop song that allows the group to flex that skill. Expressive with an excellent sweeping progression, this mid-tempo song is sublime.
"I can't run away" offers an acoustic sound through a live band backing. Significantly safer than the title song, "I can't run away," is a contained emotional track. The instrumental doesn't do many favors for the vocals as it feels repetitive to a certain degree. As a bonus digital release, "2 MINUS 1" is the group's second-ever English song and conclusion to Attaca. The song is simple and is reminiscent of the pop-punk era that once took over airwaves. Though the song isn't particularly unique, it is undeniably easy to sing along to.

MV REVIEW
To go with this 'rock' themed comeback, SEVENTEEN wows with a hugely engrossing video for "Rock with you." This video is one of the group's best as it perfectly hits the mark for choreography, special effects, showmanship, and performance quality. Another aspect of the MV that's particularly appealing is its use of height variations in its sets. There are a number of striking angles, and cinematic approaches to this MV that I find are of higher quality than previous videos the group have released. "Rock with you" balances a rocker concept with a dreamy sentiment perfectly.
MV SCORE:
MV Relevance…..9
MV Production…..10
MV Concept……..9
MV Score: 9.33
ALBUM SCORE:
Album Production…...7
Album Concept……...7
Tracklisting…………...8
Album Score: 7.33
Overall: 8.33