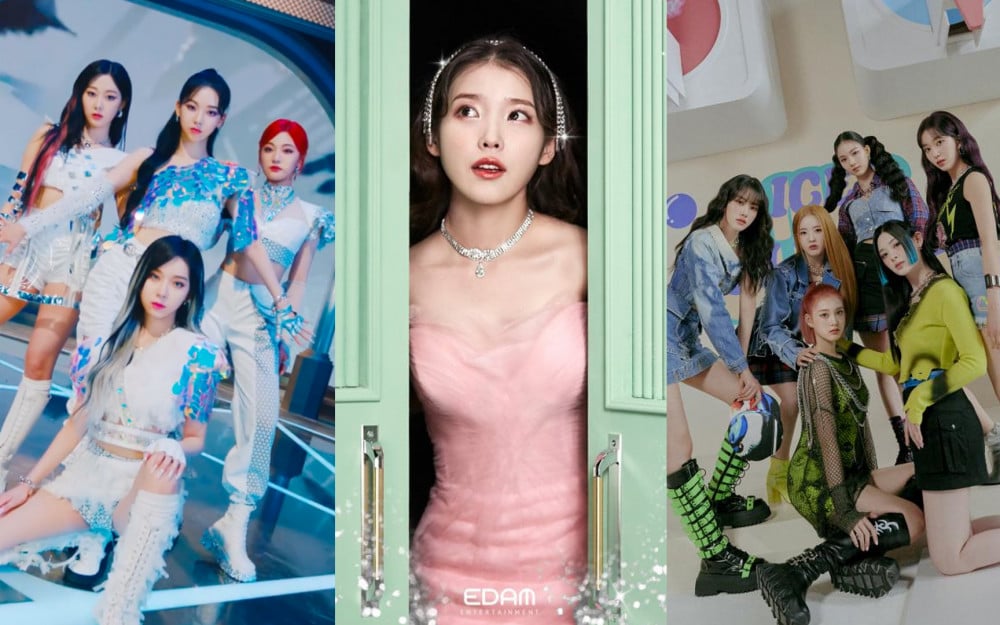 Every year, there are various hit songs that become the signature of that year. Many of these songs are released by popular K-pop idol groups and singers as they remain in history as the popular songs of the year they were released in.
Recently, one netizen gathered up the songs that best fit the list of hit girl group songs of the year 2021 and posted them in an online community. The netizen who created the online community post explained that they had gathered the hit songs that best represent this year.
So here are some of the girl group songs that were hit songs this year:
Aespa's "Next Level"
STAYC's "ASAP"
Taeyeon's "Weekend"
TWICE's "Alcohol-Free"
Brave Girls' "Rollin"
IU's "Celebrity"
Other girl group hit songs were also recommended by other netizens through the comment section of the online community post. The songs that other netizens added included:
Oh My Girl's "DUN-DUN-DANCE"
Jeon So Mi's "DUMB DUMB"