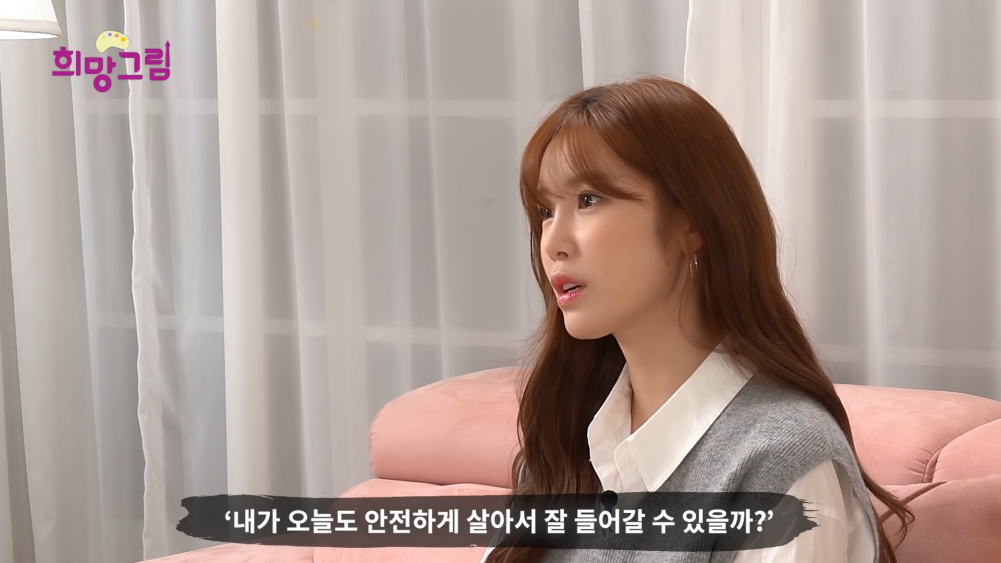 There has been a heated debate amongst netizens as Jeon Hyosung made a remark about dating violence.

On October 25, the Ministry of Gender Equality and Family posted a video of Jeon Hyosung sharing her thoughts on dating violence and her hopes that the tolerant views on it would change.

In the video, Hyosung participated in the 'Drawing Hope Campaign,' in which she shared her dreams of living in a safe Republic of Korea where there is no more violence.

She began by saying, "When I watch the news these days, I feel there is more news about gender violence. I participated in the campaign because I want to help out even a little bit."

She continued to share her thoughts about dating violence and explained, "I believe that it is an ambiguous issue for many people that is on the fine line between a crime and love. I came to realize that this is definitely a crime and I feel that still a lot of people are unclear about this."

Jeon Hyosung further explained, "Because of this tolerant atmosphere, I believe that the reason and motive behind the crime can be blamed on the victim. However, the crime is solely the perpetrator's fault but the victim is blamed with the view that 'the reason that crime happened is because of you.' So, I believe that is wrong. I want this tolerant atmosphere to change."

She elaborated, "I believe this occurs because the perpetrator tries to satisfy their feeling of deficiency through someone else."

Many netizens praised Jeon Hyosung for raising her voice in hopes that dating violence would come to an end. However, there were some who criticized that she had added an unnecessary remark at the end of the video.

At the end of the video, Jeon Hyosung added, "when I go home when it gets dark, I'm always thinking, 'Will I be able to make it home alive? I go home with these thoughts." She added, "People ask, 'did you get home safe?' and that became the norm but that is not the norm. We should be able to express our thoughts freely, travel when we want to, love when we want to, break up when we want to. I believe this kind of freedom is a safe society."

Some criticized that Jeon Hyosung's comment about feeling life-threatened every time she goes home was unnecessary. They criticized, "Her saying that she worries that her life is threatened every time she goes home is an unfitting comment that causes unnecessary anxiety and easiness." "What is this, Venezuela or Somalia? Worry about coming home alive? Have you even been robbed before?" Other netizens defended her and began a spirited discussion over Hyosung's remark. Nevertheless, there are over 20,000 likes on the video and 15,000 dislikes.