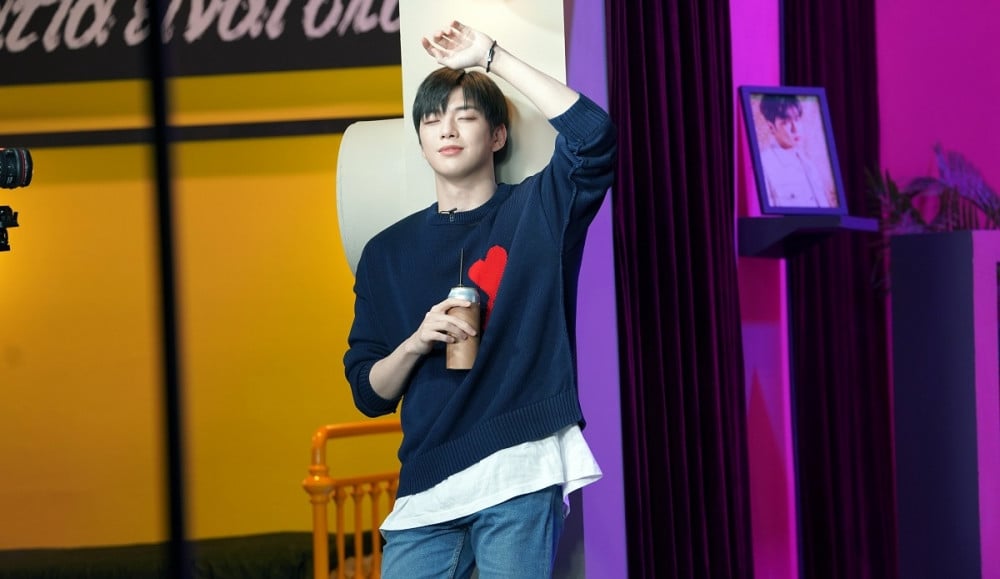 Netizens were taken back at Kang Daniel's advice on how to get rid of puffiness in the morning.
A video of Kang Daniel demonstrating his method of de-puffing in the morning has become a buzz on online communities, titled "The proper way to get rid of puffiness according to Kang Daniel".
Netizens couldn't help but to a double take at the complicated and abundant amount of effort that one must put in order to get rid of puffiness, which heavily contrasted with Kang Daniel's bright smile throughout.
One fan who shared the video pointed out, "Please...can you not smile brightly like that while saying such stern words? TT 'It's easy, hehe'...it's not easy at all!!!"
In response, netizens commented the following:
"He's smiling while doing that...?"

"Hey there Mr. Kang Daniel...doing that while smiling is kind of scary Lollll."

"He's crazy Lolllll."

"My core muscles are not born to do that...TT"

"He's doing it so easily Lolll Am I the weird one? I can't do it Lolll I now know why I live stuck to my puffiness all day."

"While trying to depuff I'm going to faint Lolllll."

"Even if my puffiness all disappears, I'm going to be laying in bed for three days straight."

"He said you can't rest in between so I'm not going to even try. I thought and [decided to] stay still."

"I followed one [move] and gave up lolllll."

"It's cool how he's smiling while doing that Lol."

"Stop smiling while doing it. You're making it look easy.."