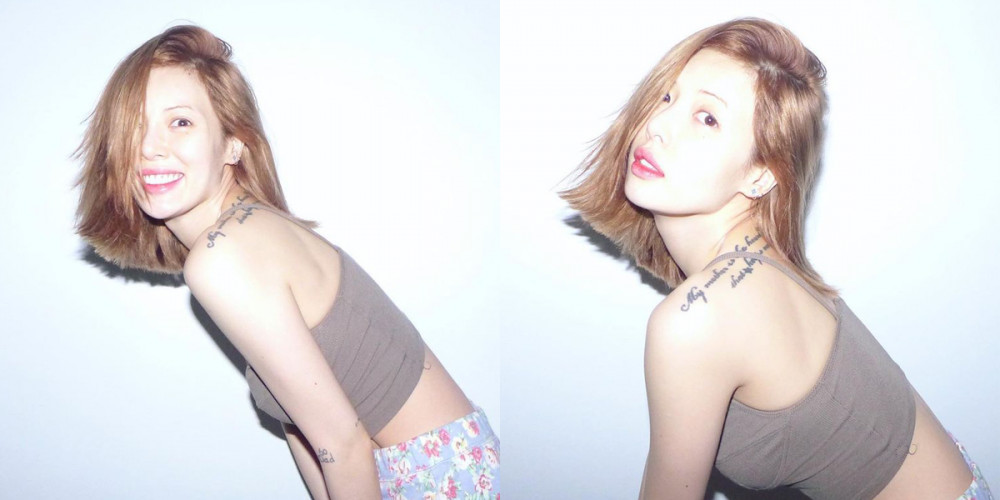 On October 12, HyunA made fans swoon with her brand new haircut!
In a series of new Instagram updates, HyunA revealed her new short haircut for her followers, and wrote, "Goodbye," adding on some scissor emojis.
What's more is that many fans were quick suspected Dawn as the barber responsible for giving HyunA her new look, as they also saw the singer uploading the same photos of HyunA on his own Instagram. In his posts, Dawn wrote, "Pretty," showing affection for his girlfriend.

So then what happened to HyunA's long, chopped-off locks?
The locks were "donated" to a very special family member, Haetnim! In another post following photos of HyunA's short haircut, Dawn shared an edited photo of their dog Haetnim (below) and wrote, "Haetnim received some hair donations."
All in all, fans were blown away by HyunA's lovely new look, that's for sure!