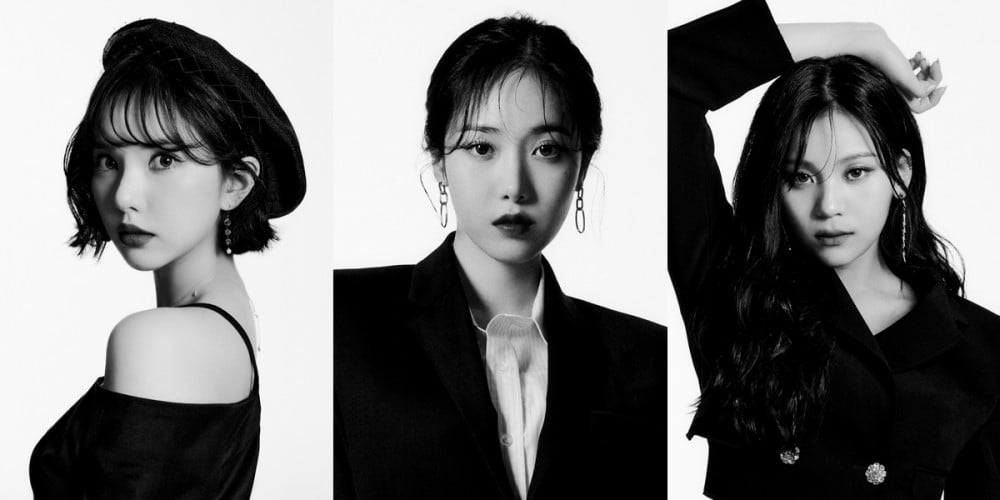 Shortly after being officially welcomed as the newest artists to sign with Big Planet Made (BPM), former GFriend members Eunha, SinB, and Umji delivered incredible news to their fans.
On October 6, Eunha, SinB, and Umji each shared their brand new profile photos via their personal Instagram accounts, confirming their plans to promote actively as artists under BPM.
Alongside their profile photos, each of the three former group mates shared a message with their fans, which you can find below.
Umji's SNS update:
"Hello, this is Umji. As I took a long time to make my next decisions carefully, I have now come to deliver good news to everyone. From now on, Eunha, SinB, and Umji will promote as a 3-member group with our new agency, BPM. We debated on a lot of different options, but many of those questions have now been settled, and now I am very much looking forward to our new promotions from here. I am ready to get busy with a happy heart, and I will do my best so please send your encouragements and anticipation. Thank you."
Eunha's SNS update:
"Hello, this is Eunha. It's been a while. I am both thankful and sorry toward our fans who waited for such a long time. I will be starting anew at my new agency BPM with SinB and Umji. I want to say thank you for always being with us, supporting us and loving us, and I want to repay my loving fans with good music and good stages. Please watch over us."
SinB's SNS update:
"Hello, this is SinB. After a long debate, I have decided to start anew with Eunha and Umji at BPM. You must have waited for a long time, so thank you to those of you who trusted us and waited. I am both nervous and excited about this moment, where I am unfolding my wings after finding a new nest, but I will do my best to show you a variety of promotions and good music. Please cheer me on and watch over us."