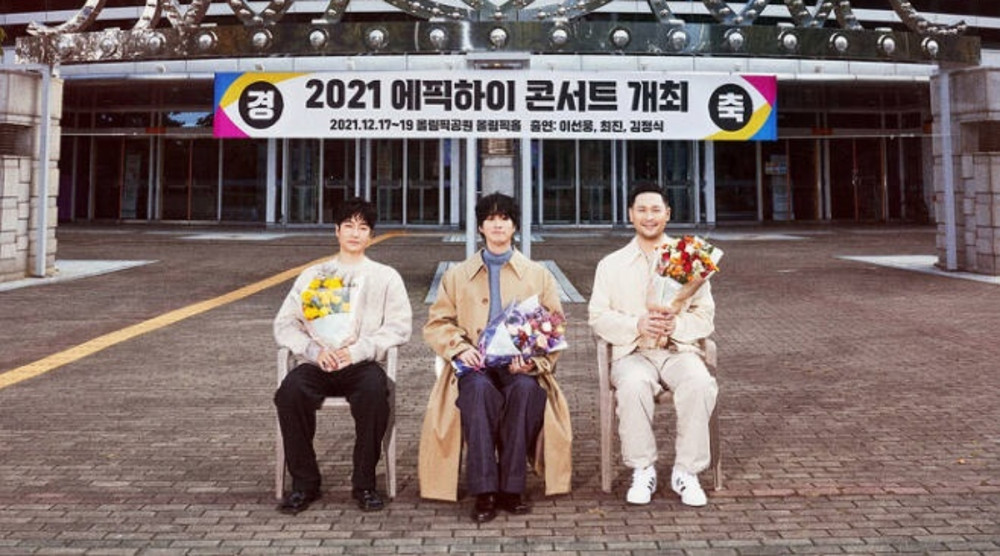 Epik High raised anticipation for their upcoming concert 'Epik High Is Here' by unveiling the official poster.

On October 12, Epik High's agency OURS Co. stated, "Epik High (Tablo, Mithra Jin, Tukutz) will be holding their solo concert 'Epik High Is Here' this coming December." In the concert poster, the Epik High members are sitting side by side as if they are getting ready for a family photo, with a banner behind them that reads "Congratulations, 2021 Epik High Concert Opening". News of Epik High's upcoming concert gathered excitement as this is the group's first offline concert in two years.


Ticket reservations for their 'Epik High Is Here' concert will be made available on October 21 at 8PM KST through Interpark Ticket. Epik High's concert will be held from December 17 through December 19 in Seoul Olympic Park's Olympic Hall.