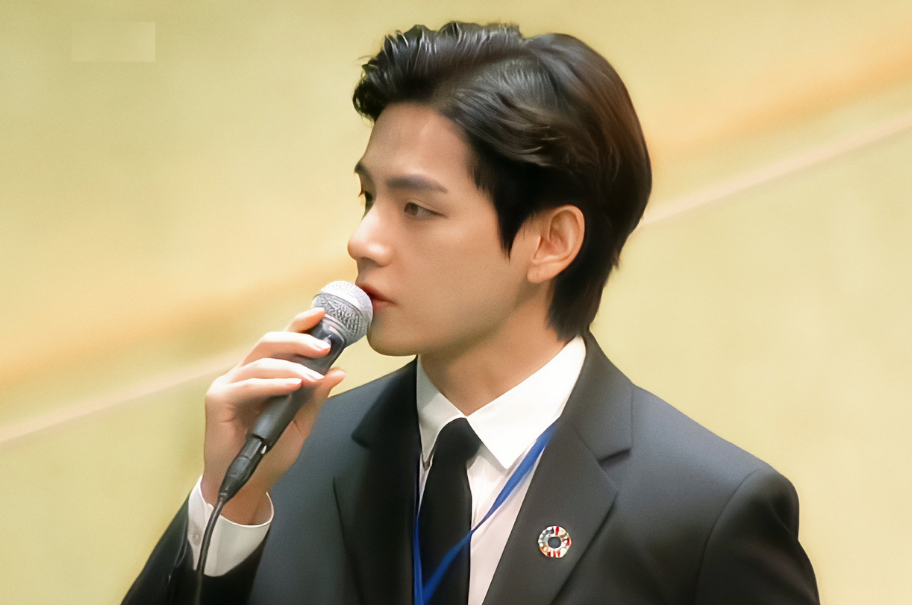 On September 20, BTS attended the 76th UN General Assembly to deliver messages of comfort and hope to young people during the pandemic.

Looking dapper and handsome in a black suit, Kim Taehyung, aka V, confidently delivered a hopeful message of a brighter future after the tough few years the world has been through.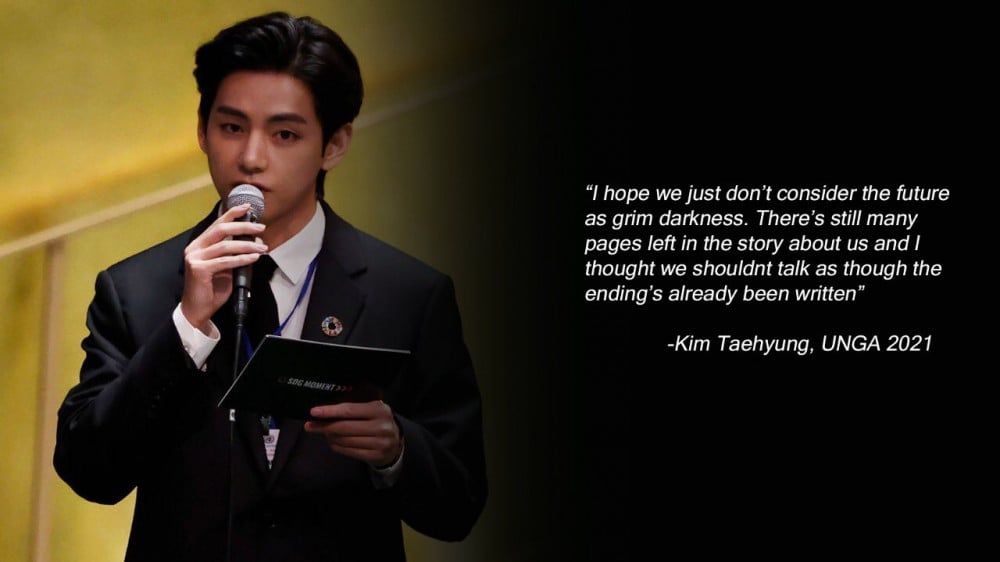 Taehyung's inspirational words touched a lot of hearts and were shared by politicians, journalists, and organizations on social media.

After the speech, BTS performed their recent hit single 'Permission to Dance,' and V proved why he has earned the title as a 'stage genius' by embodying the song's hopeful message and delivering an energetic and lively performance to lift up everyone's mood.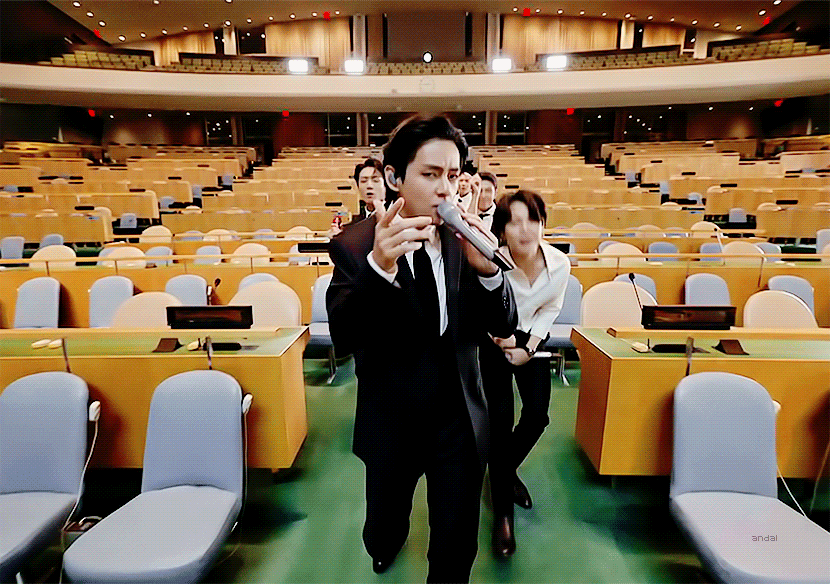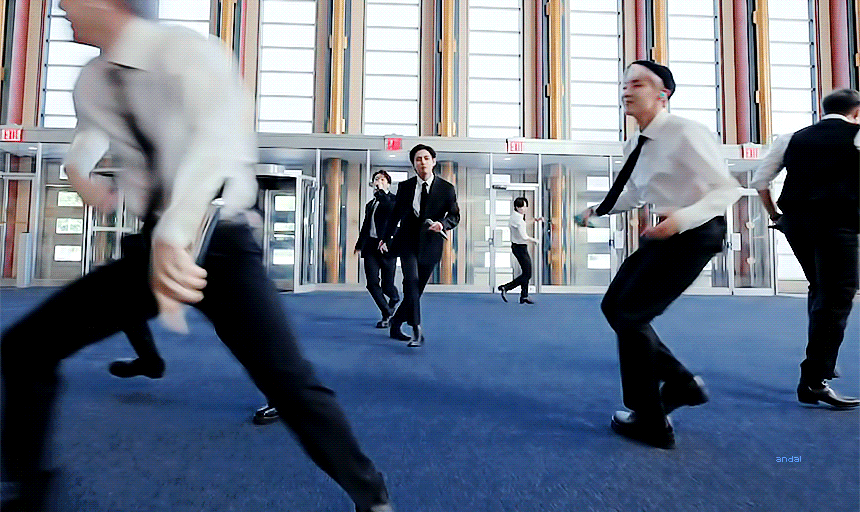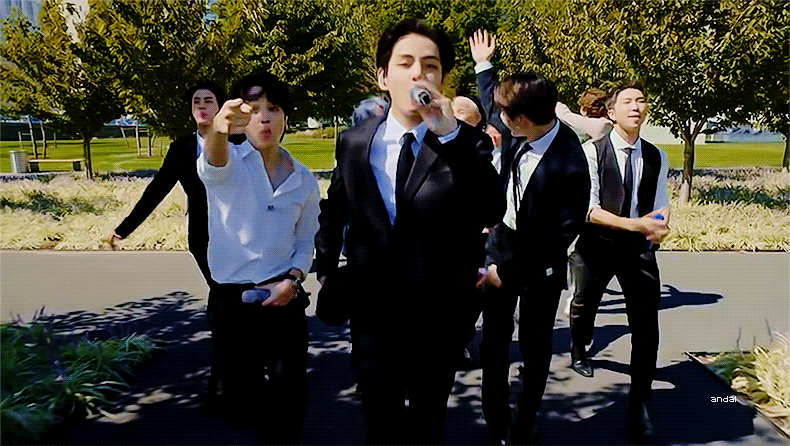 Known for being a social butterfly, Taehyung's respectable manner and good chemistry with dancers and politicians earned him praises from fans.

'Korea's Pride Kim Taehyung' trended as fans discussed the UN events and expressed pride over V's journey from being a member of a small rookie group to South Korea's representative.

Taehyung also became the highlight of several media coverage for the UN events.
Congratulations, Kim Taehyung!