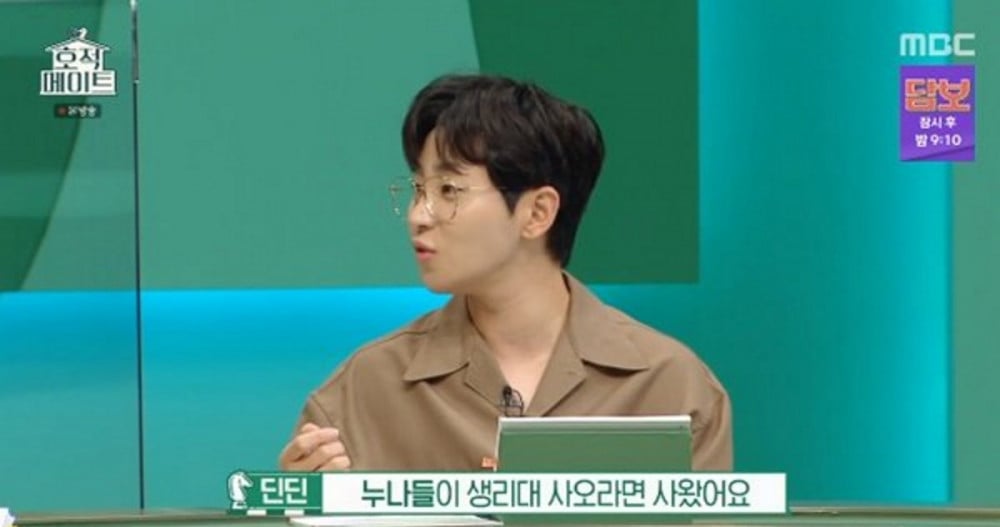 Rapper DinDin revealed how he made a girl cry in middle school.

On the September 21st episode of 'Family Register Mate', DinDin shared a story about growing up with older sisters. He said, "When I was young, I bought sanitary pads when my sisters asked me to buy them. When I went into middle school, I realized students carried sanitary pads in their pouches."

He continued, "Since I knew with my sisters, I casually said, 'Oh, it's a sanitary pad' when I saw my friend with one, but then she started crying. That's when I knew I did something wrong, and I complained to my sisters."

When his fellow guests expressed how shocked they were, DinDin said, "It was just natural for me. At the time, my older sisters had all the power."