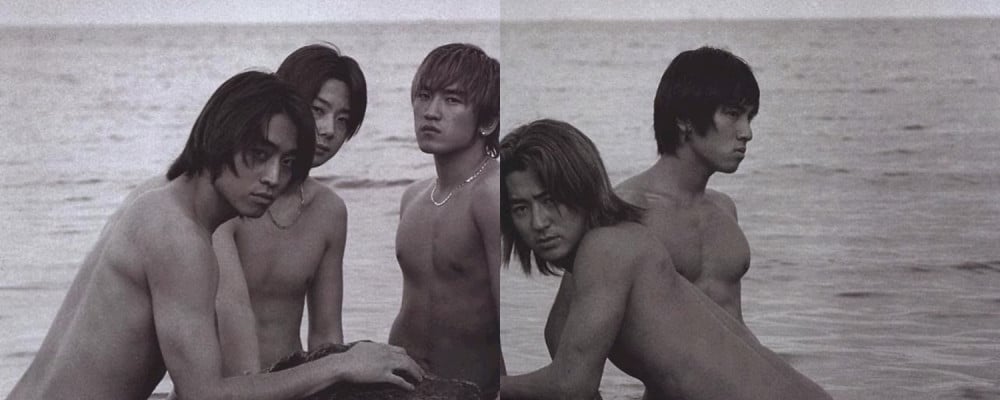 What would you do if your bias published a NSFW photo book?

On September 25th, a post on a popular online community gained attention for casting a hypothetical question. Originally titled, "If your singer or actor/actress released an all-nude photo book, would you buy it? Or is it too much" and shared a picture of Shinhwa's 'Wild' photo book. Back in 2001, then popular idol group Shinhwa published their semi-nude photo book 'Wild'.
The original poster then gave three options to choose from:
1. I'd definitely buy and show off everywhere.
2. Even though I really love them, the NSFW photo book is too much...
3. I'd buy it but I'll just keep it private in my room.


Over 950 comments were made under this post, sharing their thoughts. Some of the comments include: "Omg don't release it! But if they already did I'll buy it and hide it somewhere."
"I would protest in front of their label lol"
"I used to think about it but now I just want to see them in a good, stylish outfit."
"I'm going to throw up lol Definitely number 2 for me"
"2. I hate it so much..."
"lol I still have that Shinhwa nude photo book"
"1111111 But please proudly show it off. If you're just going to show the back then just don't do it"
"3...But I hope it stays within my fandom and the public doesn't know about this lol"
"I stan girl groups so NO."
"I don't want to see it although I stan a boy group. Just no."
"3 because some trolls will try to bring them down with the sales records"
"What in the wattpad lol I want them to be wrapped up in all the clothes smh"
"Oh, I'm going burn their agency down"
"Some of them aren't really photogenic so it might look like they are in a sauna..."
What would you do?