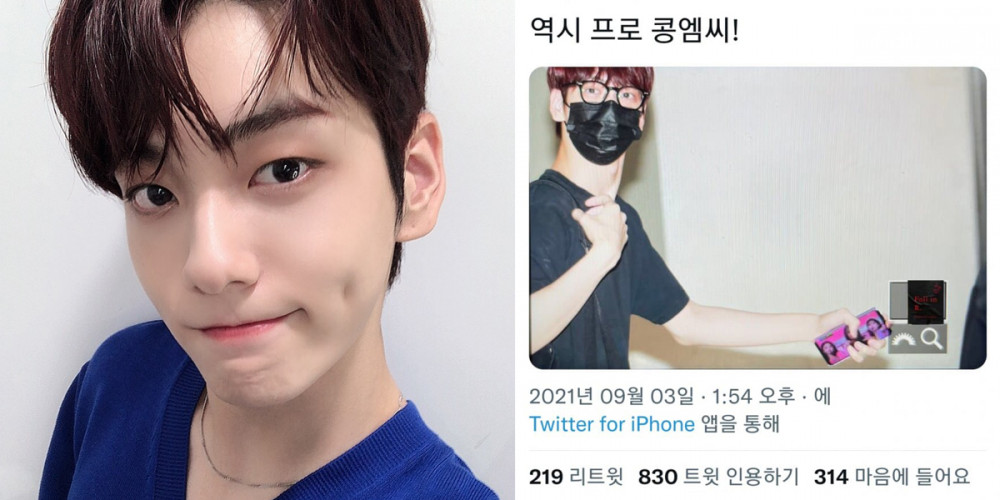 Earlier on September 4, TOMORROW x TOGETHER's Soobin was spotted on his way to KBS2's 'Music Bank', where he is currently appearing as an MC.
One fansite master shared a preview shot of Soobin holding onto his phone, and wrote, "Of course our pro bean-MC!"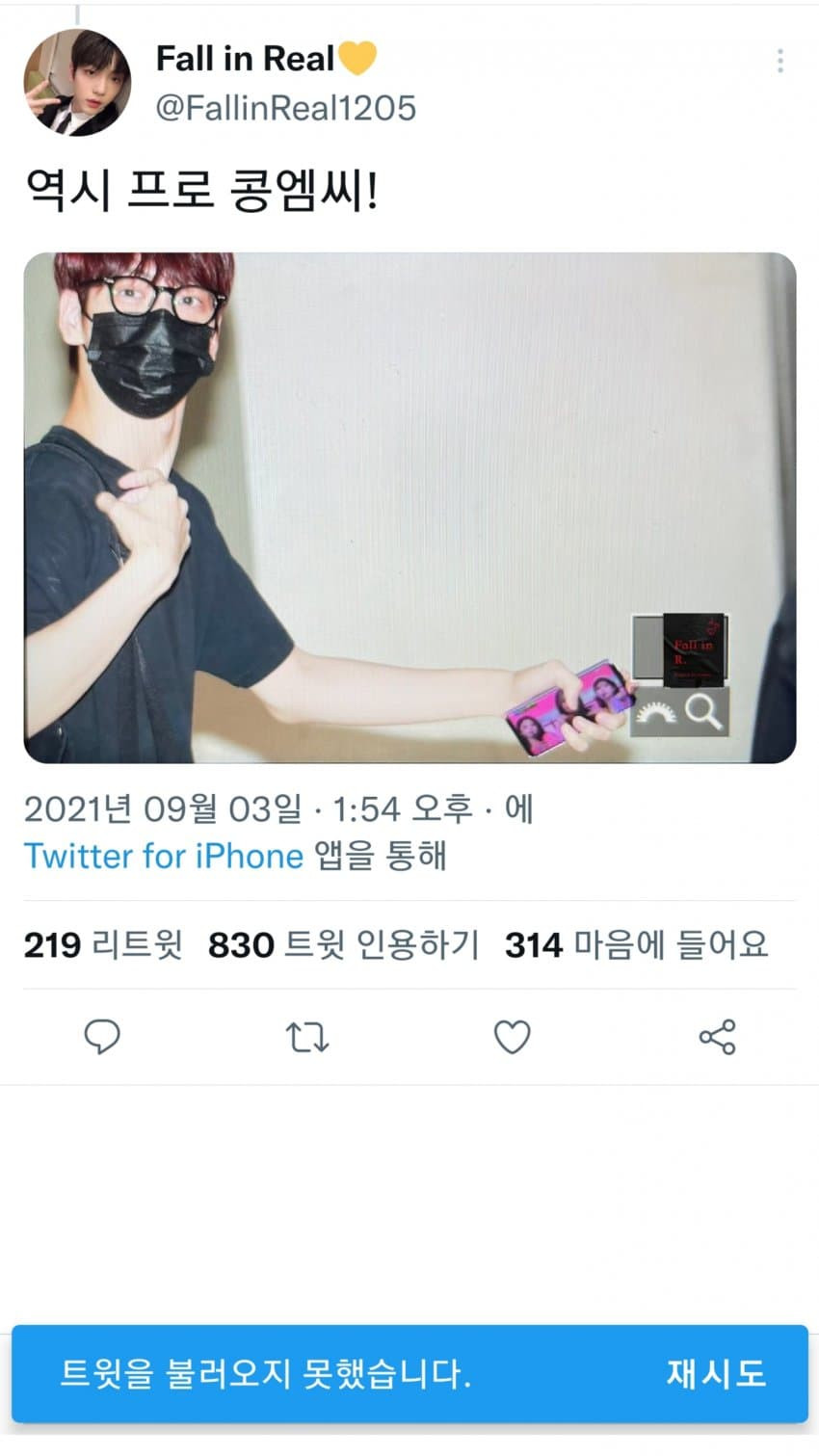 In the photo, many netizens recognized the screen shown on Soobin's phone as being a still from girl group fromis_9's comeback stage on 'M! Countdown'.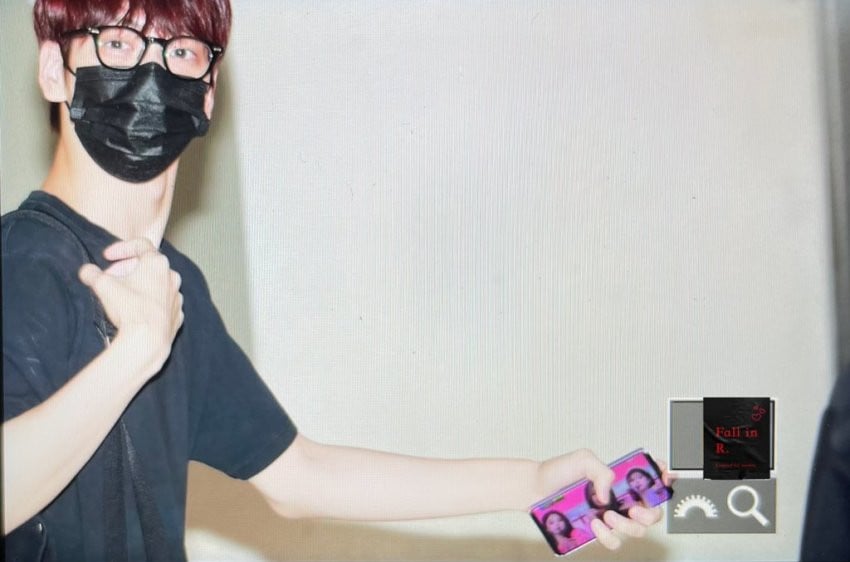 Because Soobin is currently an MC on KBS2's 'Music Bank' and typically studies up on many of his fellow idol groups in order to be well prepared for his MC-role, his fansite master felt that Soobin was clearly watching fromis_9's comeback stage to get ready for his interview with the girl group.
However, some netizens disagreed, and struck up a heated debate about how "appropriate" the photo was.
Eventually, due to some fans' complaints, the fansite master deleted the original preview image of Soobin holding his phone.
Some netizens reacted to the photo with comments like,
"Oh, so Soobin is stanning fromis_9 now?"
"Now that they're labelmates, it looks like Big Hit fans are gonna have some sisters-in-law soon??"
"Heol, is this real? It looks kinda photoshopped."
"Congrats on stanning fromis_9~"
"Soobin is just about the right age to start taking an interest in fellow girls his age~"
"It'll be easy for them to date since they're all under HYBE now."
"So Soobin likes those kinds of girls."
"It hasn't even been that long since fromis_9 joined Pledis, and they're getting friendly already??"
"I wonder who his bias is."
On the other hand, some had similar reactions as Soobin's fansite master, stating,
"It's so obvious he's watching their stage so he can learn their dance for the interview. If there was really something else going on, would he seriously watch it out in the open like that??"
"Wow are people attacking Soobin for working hard as the 'Music Bank' MC... I don't get it."
"Whoever is spreading weird rumors about this is going straight to court against Big Hit."
"He's watching the video as his 'work'..."
"He watched their video because the MCs had an interview with fromis_9 that day, and they had to follow the point choreography."
"Do you think Soobin is dumb? He clearly knows that there are press cameras and fansite cameras there. He doesn't mind because he doesn't have anything to hide."
"Besides, fansite masters would never post photos they think might cause problems in the fandom."
As pointed out by some fans above, fromis_9 appeared in a backstage interview with 'Music Bank' MCs Soobin and Oh My Girl's Arin on this same day, where the MCs followed fromis_9's comeback point choreography.
What do you think of the ongoing discussion?