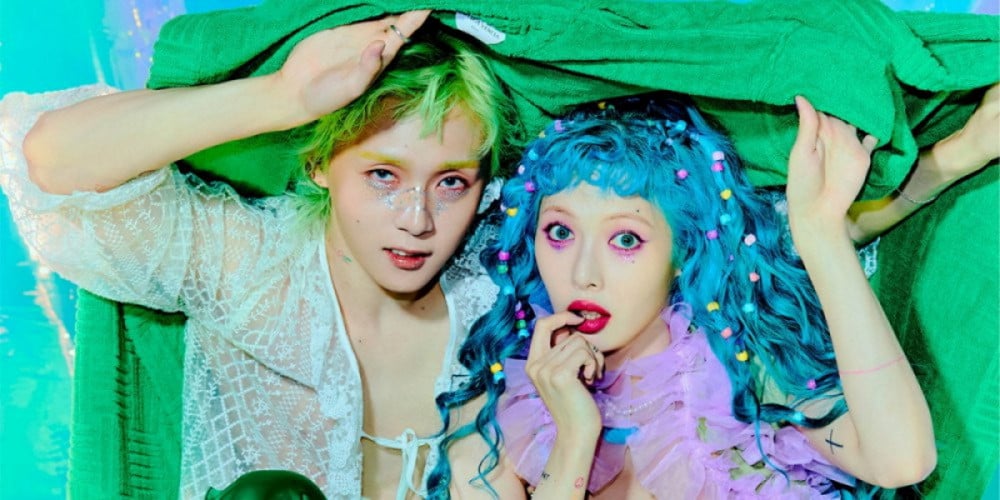 HyunA and Dawn say they follow each other everywhere.

The real-life couple and P Nation duo featured as guests on the September 9th episode of 'Cultwo Show', and Dawn shared, "I think I'm almost always there when HyunA is promoting," adding, "But HyunA follows me whenever I'm promoting. It's really nice. We are one."

He continued, "It gives me a lot of strength when I'm promoting. I'm busy when I'm active, but she helps organize my schedule and takes care of things I can't take care of. It's comfortable." HyunA also said, "I think it does help a lot."

HyunA and Dawn are dropping their first duet album '1+1=1' tonight at 6PM KST.