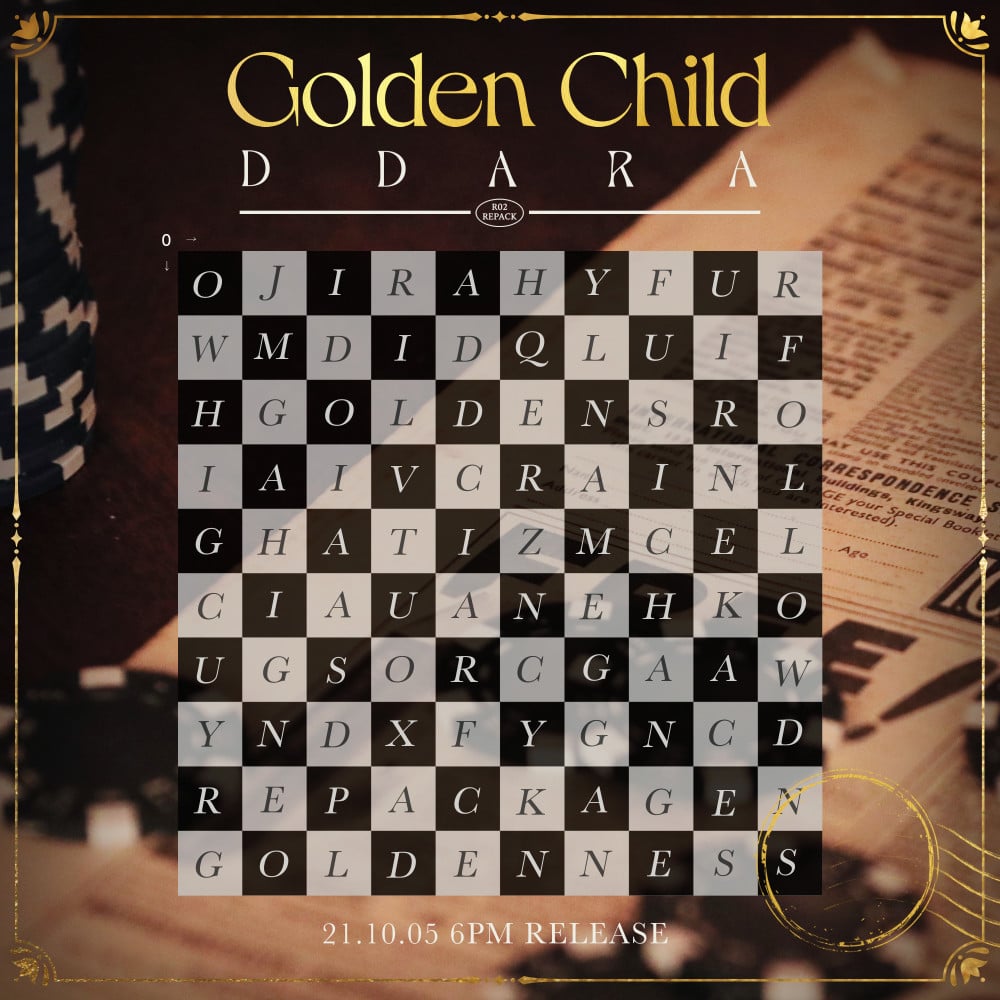 Golden Child has dropped a cryptic teaser for 'DDARA'.

On September 27th, Golden Child unveiled a cryptic teaser for the upcoming repackaged album of their 2nd full-length album 'Game Changer.' Golden Child is returning in just 2 months since 'Game Changer' and the title song "Ra Pam Pam".

'DDARA' is set to drop on October 5 at 6 PM KST. Can you figure out the hidden message in the teaser above?