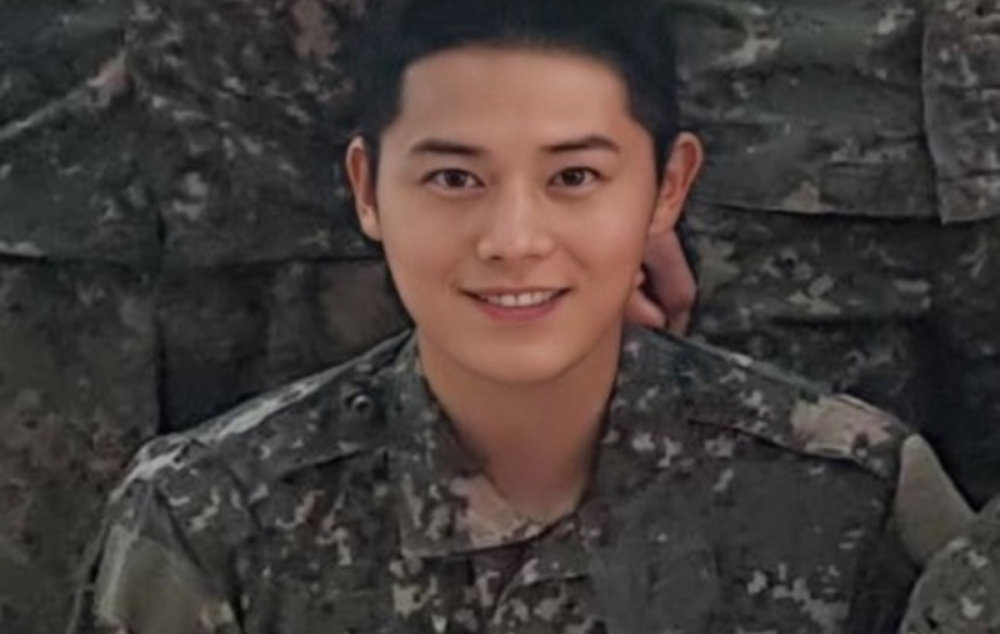 Dongjun is looking healthy and fresh-faced during his military training!
A new photo of the ZE:A member and drama actor at his military boot camp was released on August 15 KST. In the image, he is seen looking handsome in his short soldier haircut and military uniform.

Korean netizens have been responding to the photo on various online message boards with comments like, "He's so good-looking," "He looks cool," and "I hope that he is healthy."

Meanwhile, Dongjun enlisted in the military on July 12.
Check out the full photo below!