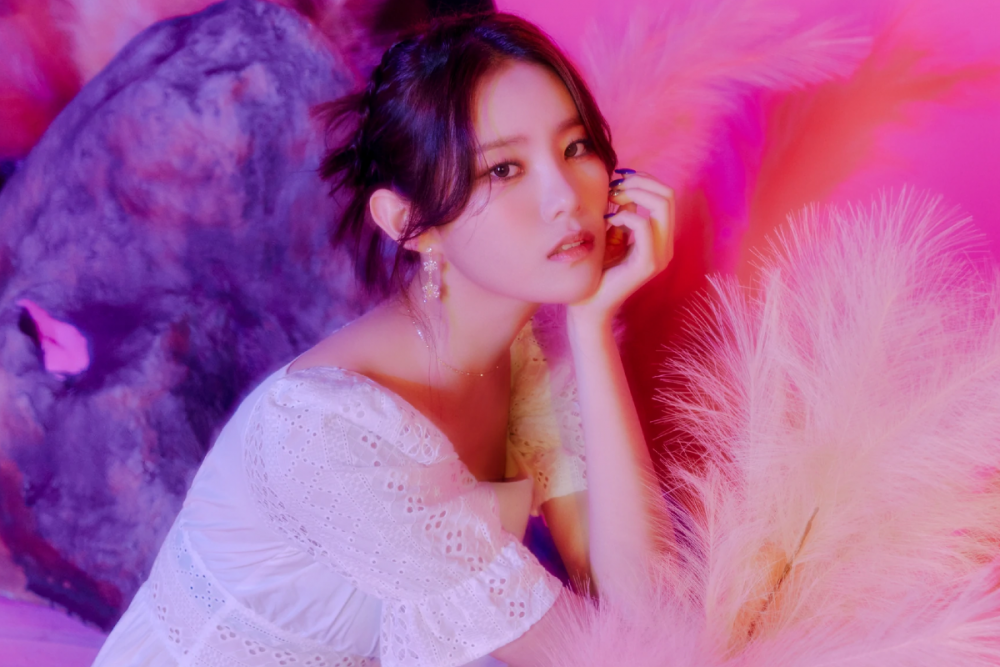 "I am happy to be given an opportunity like this twice," Monday, a member of Weeekly who recently released OST 'Like a Star' for KBS2 drama 'Police University,' expressed when asked about her OST releases.
Prior to 'Like a Star,' Monday also released 'Draw In To You' for MBC drama 'When I was Most Beautiful' earlier last September.
In the written interview with Edaily, Monday talked about her thoughts on her solo OST releases, "When I first recorded for 'When I was Most Beautiful,' it was a very fascinating and interesting experience to hear my voice fill up the whole song." She also adds, "To those who helped me be given another opportunity to sing an OST again, and those who have listened to 'Police Class' OST 'Like a Star,' I would like to express my gratitude."
Monday also talked about how her group members Weeekly reacted to her OST releases, "When I released my OST last year, my members commented that it was 'good,' a lot, and after my OST release this time round, they sang along with it a lot." Showing how Weeekly has been super supportive of her solo OST endeavors.
Concluding her interview, Monday said she aspires to be recognized as a vocalist with a unique vocal color.
Meanwhile, Weeekly recently made a comeback with their fourth mini album "Play Game: Holiday." Check out their latest MV 'Holiday Party' below!