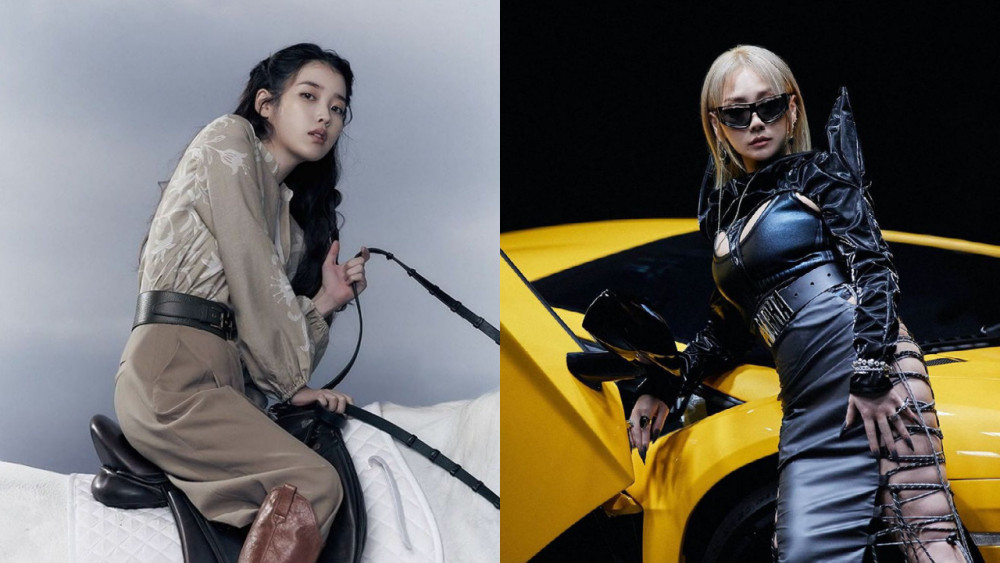 In a previous poll, we asked users who the best male idol songwriter was in K-Pop. With 41% of the total votes, B.I was the clear winner. This time, we're discussing the best female idol/soloist songwriters in K-Pop. Once again, don't forget to cast your vote in the poll!
One of the most popular, beloved, and talented singers in the Korean music scene, IU is inimitable, to say the least. She truly stands in a league of her own. In addition, her songwriting is magical and has a healing quality.
HyunA has actively participated in songwriting and composing from very early on in her career. As a soloist and especially now, under P NATION, she's freely exploring those talents even more.
Soyeon is highly respected in the music industry not only for her impeccable performing skills, work ethic, and unmatched rap flow but also for her songwriting and producing talent. The woman is a walking powerhouse.
While all of the MAMAMOO members are incredible songwriters in their own right and participate equally in the creative processes behind MAMAMOO's music, Moonbyul is the highest credited member for songwriting and producing. She writes her own solo music and, furthermore, has also written for other artists!
The undisputed queen of K-Pop, CL pours her soul into her music. In her own words, writing her album was like her writing a book. What is unique about her songwriting is that she prioritizes her own perspective and places importance on expressing herself in the truest way possible.
If there's anyone who has single-handedly contributed to placing the foundations of K-Pop as we know it today, it has to be Miryo. The talented singer, songwriter, rapper, and record producer is as iconic as it gets.
Over the years, LE has established herself as a revered name in K-Pop. From producing and writing to composing, singing, rapping, performing, and more, LE is truly the idol of idols.