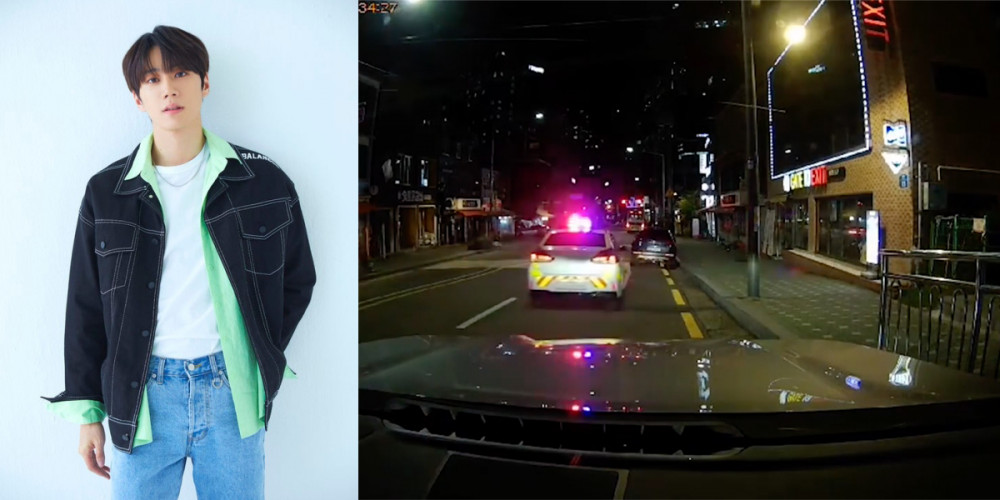 According to media outlet reports on August 28, U-KISS member-turned-actor Jun (Lee Jun Young) recently aided police in apprehending an intoxicated driver.
Back on August 25 at around 9:35 PM KST, Jun and his manager spotted a vehicle in front of them which seemed to be driving dangerously. Jun immediately called the police, and while describing the situation and reading out the car's license plate number, Jun's manager continued to follow the potentially dangerous vehicle.
It was reported that Jun and his manager followed the seemingly dangerous vehicle for about an hour, before police pinpointed its location and arrived on the scene. The police were able to confirm that the driver of the vehicle was intoxicated.
JTBC News has also acquired black box footage from Jun's vehicle, which shows the vehicle following another car on the road in the evening. Jun's voice can be heard in the background, speaking with several police officers on the phone. During the "chase", Jun can be heard agreeing to have his phone tracked by police in order to arrive on the scene quicker, also agreeing to having his black box footage used as evidence during the subsequent investigation.