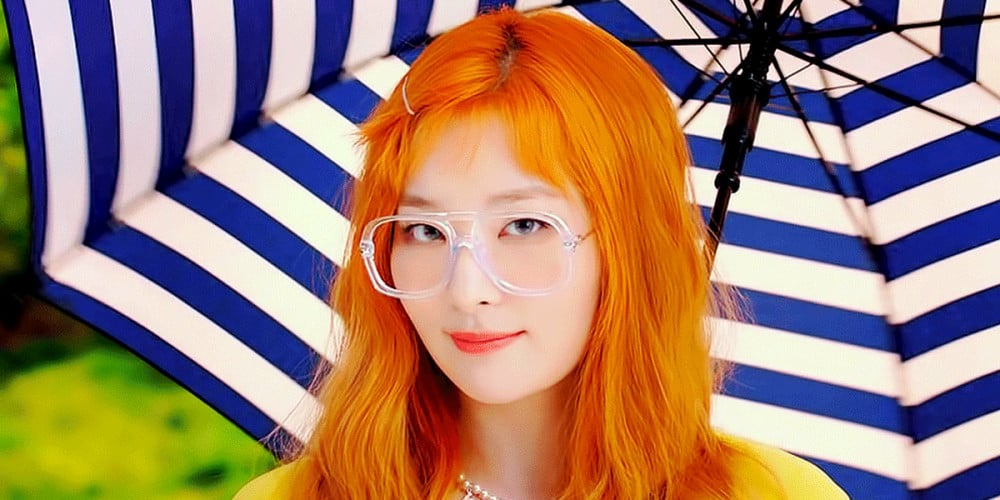 Earlier this week on August 24, the members of Red Velvet appeared as guests on the Naver NOW. broadcast 'Seulgi.zip', hosted by Seulgi!
During the broadcast, the Red Velvet members had a chance to share all kinds of behind-the-scenes stories from their 6th mini album comeback preparations.
In particular, the Red Velvet members all revealed that they were surprised when SM Entertainment's head producer Lee Soo Man personally visited their MV filming set in order to provide detailed directions. It turned out, Lee Soo Man even cut member Seulgi's bangs on the spot in order to bring out the most perfect mood and visuals!
Catch a recap of Seulgi's story from the MV set, below.
Seulgi: Lee Soo Man sunsaengnim personally visited the MV set.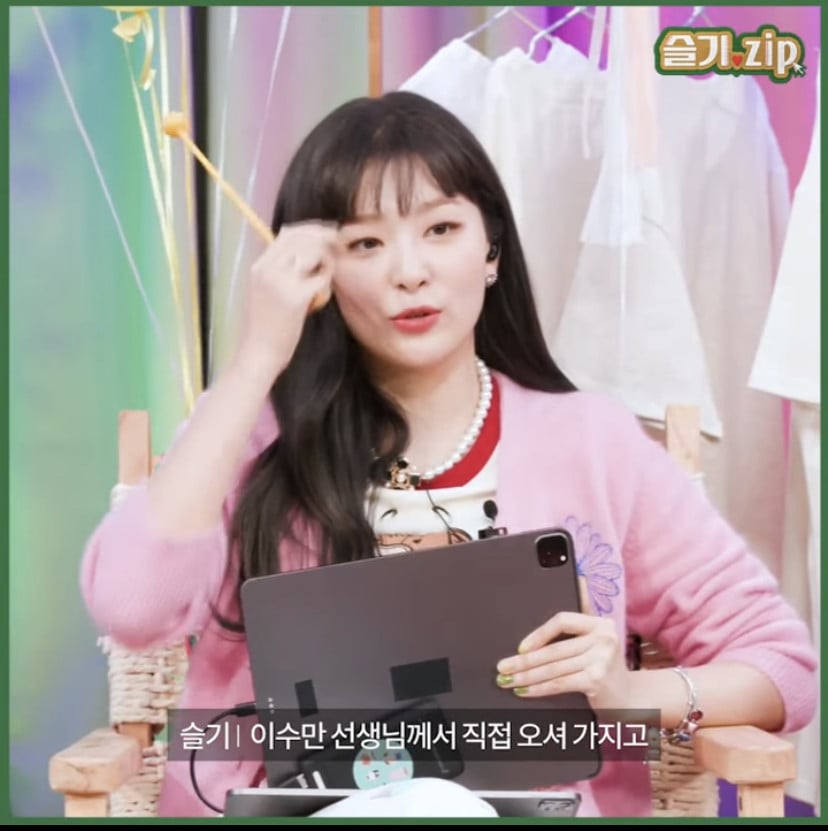 Seulgi: To oversee the directing of our MV.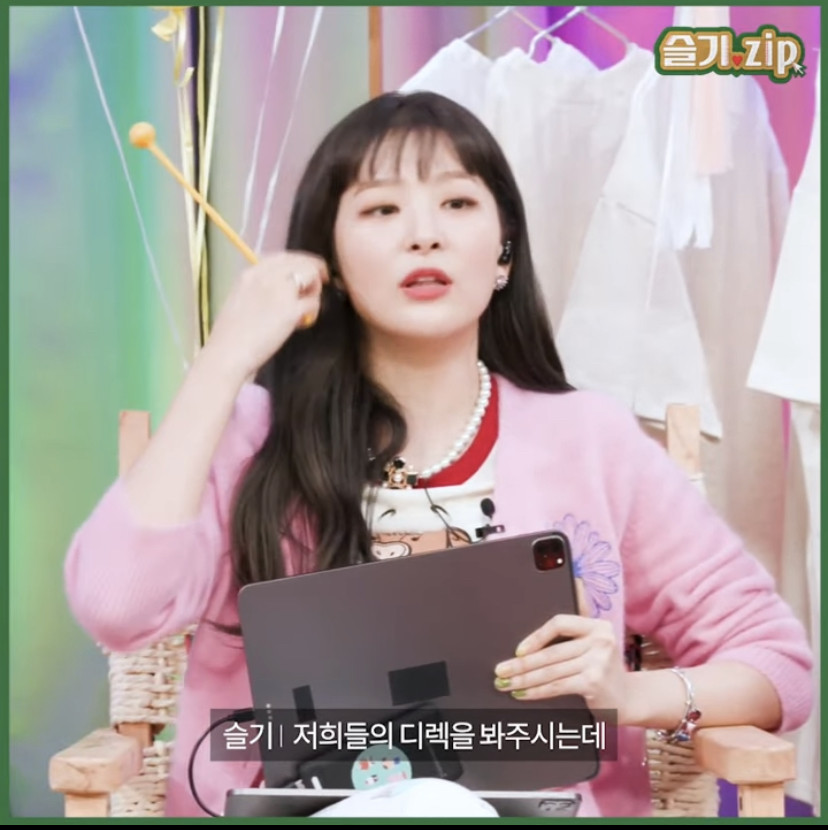 Seulgi: He came over and started to fix my bangs.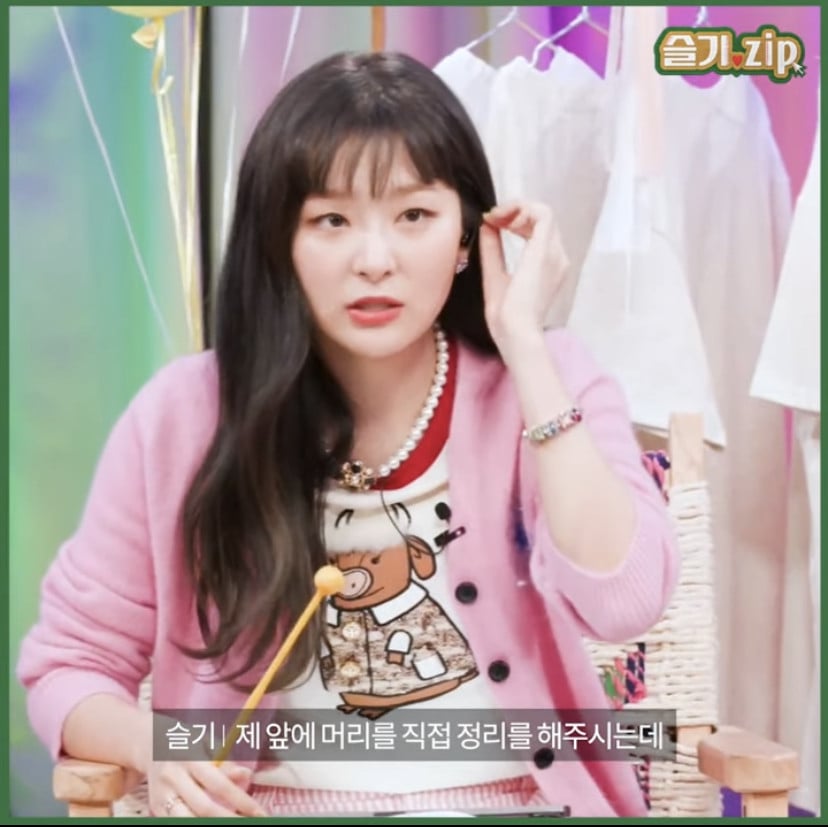 Seulgi: And then suddenly, he brought over a razor for eyebrows kekekeke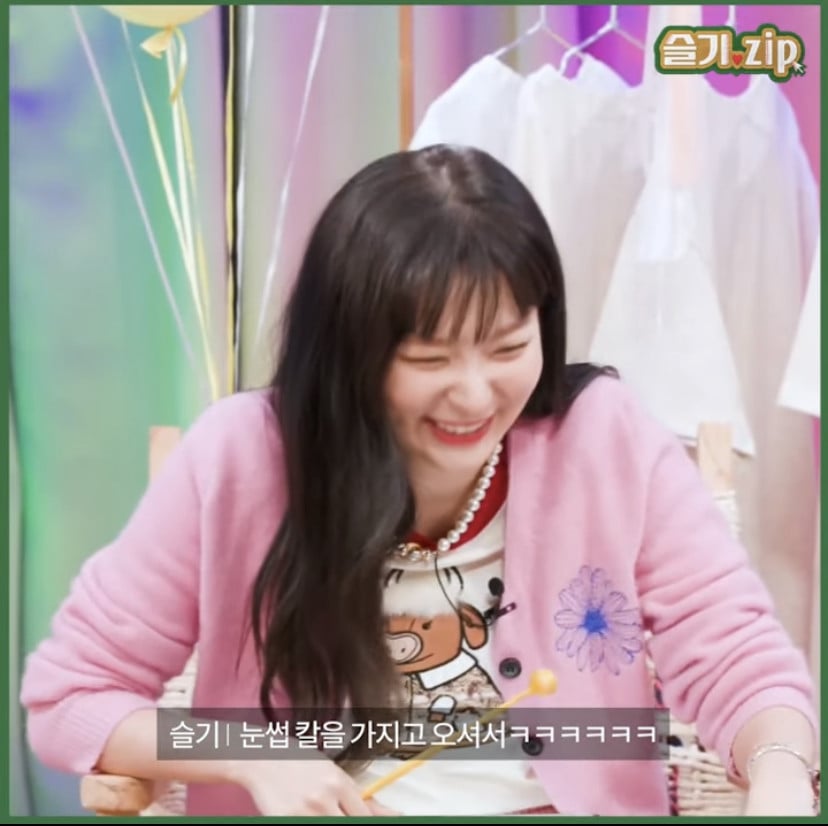 Seulgi: He said that he wanted some baby hairs showing on this side.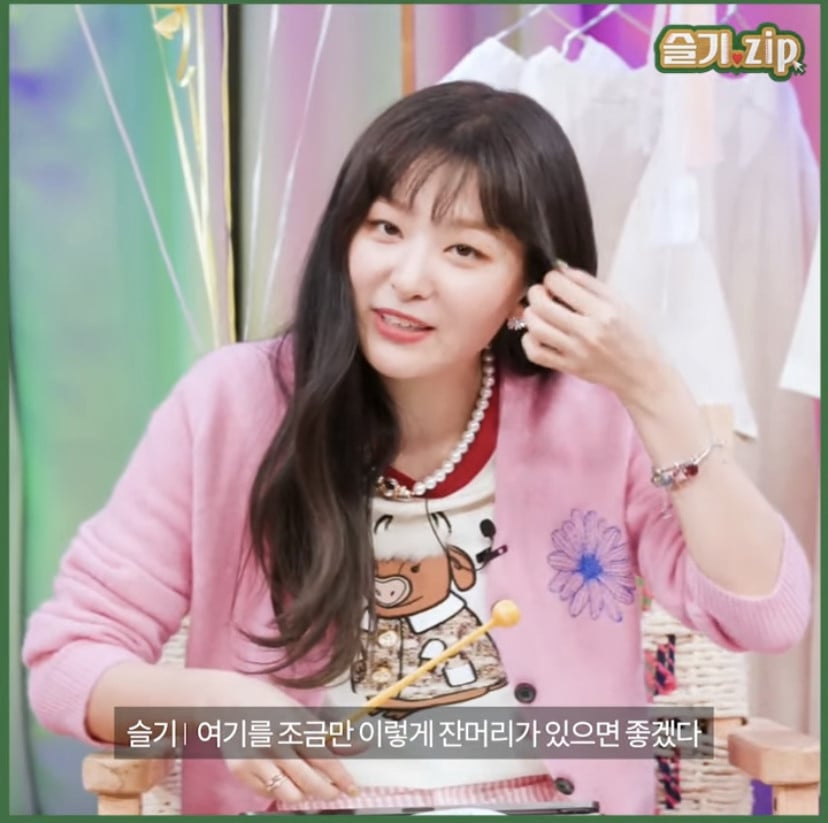 Seulgi: He was all, 'Seulgi, you look pretty when there are some baby hairs here'.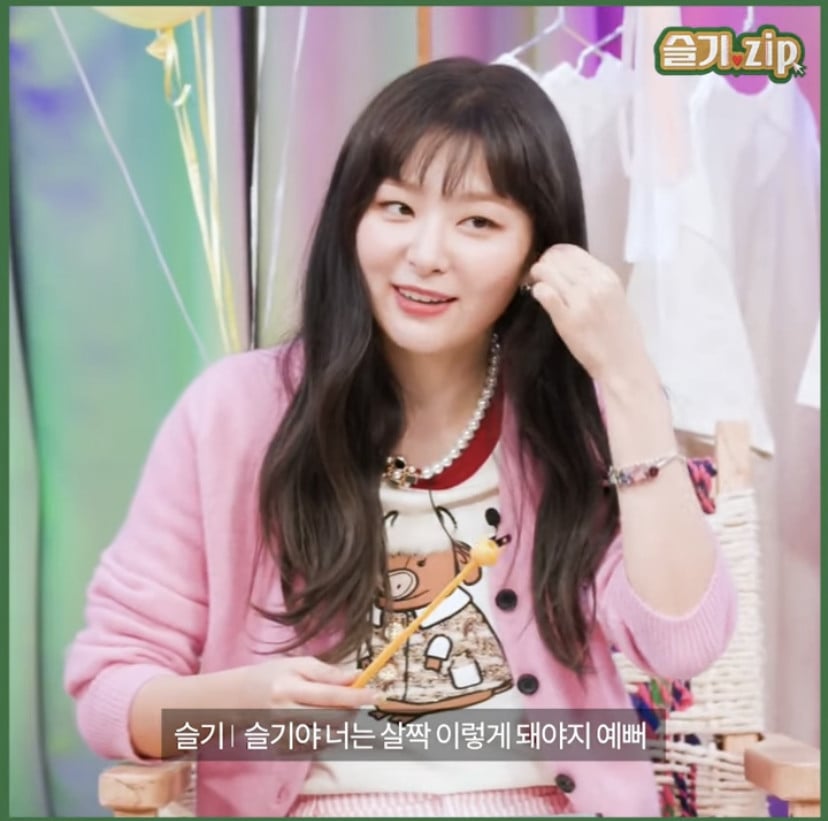 Seulgi: And then he suddenly went 'snap snap snap snap'.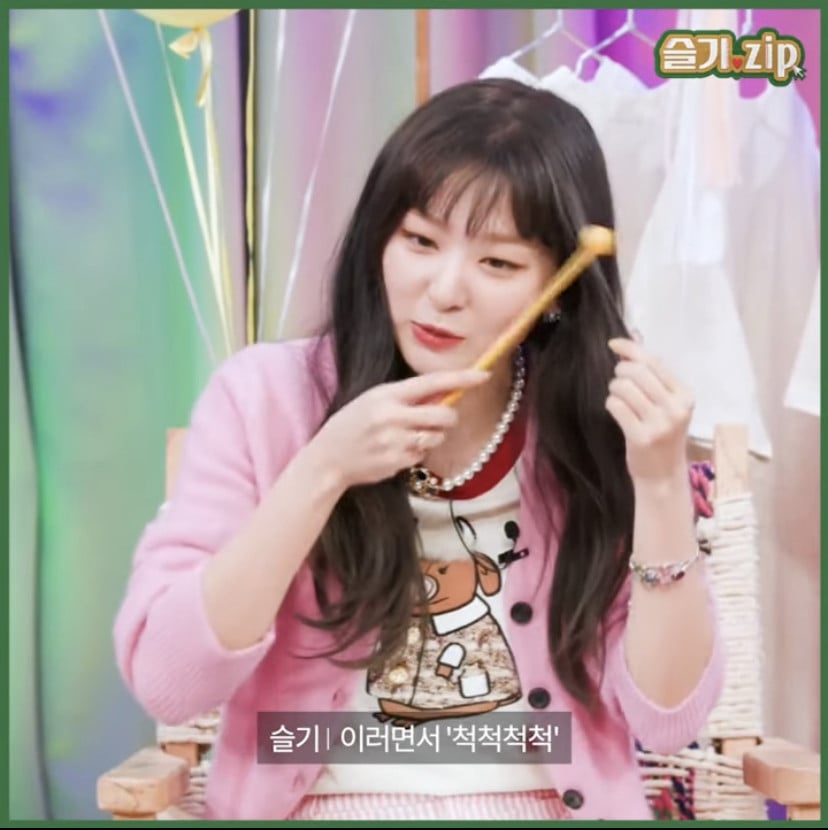 Seulgi: ??!!!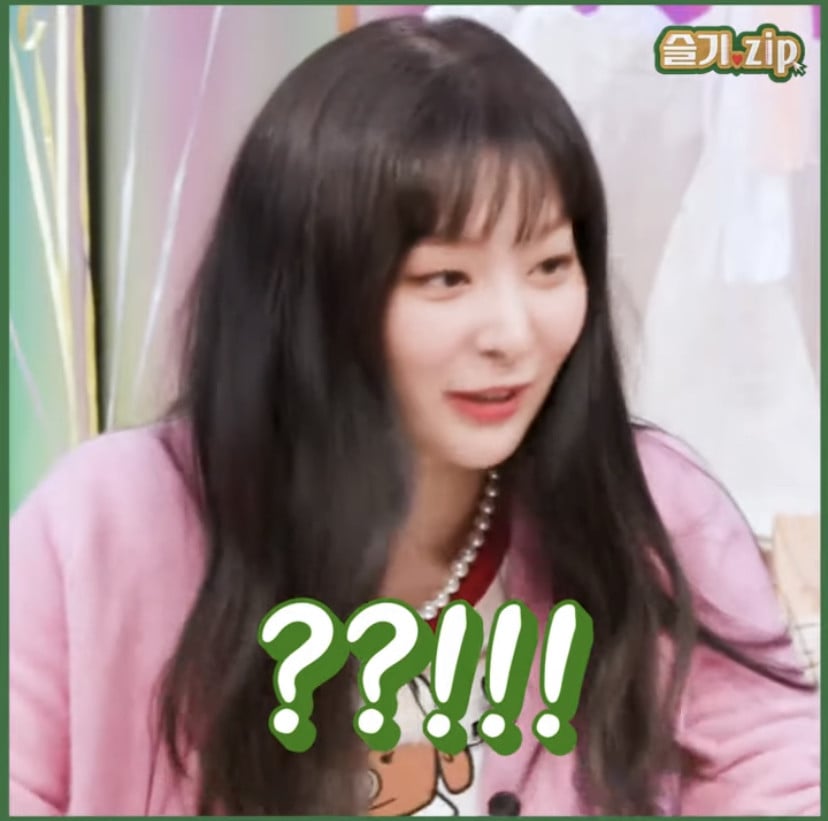 Seulgi: But while he was doing it, he kept being like, 'Am I gonna ruin it trying to do it on my own~?', but he still went for it.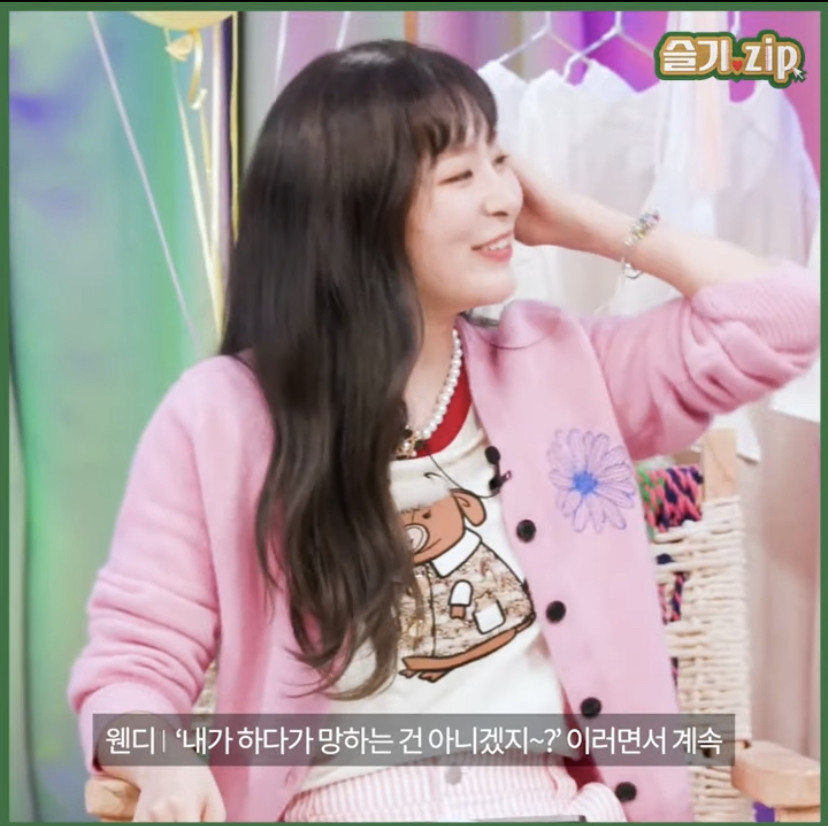 Seulgi: He then went, 'Where is the hair stylist?'. But it turned out really good.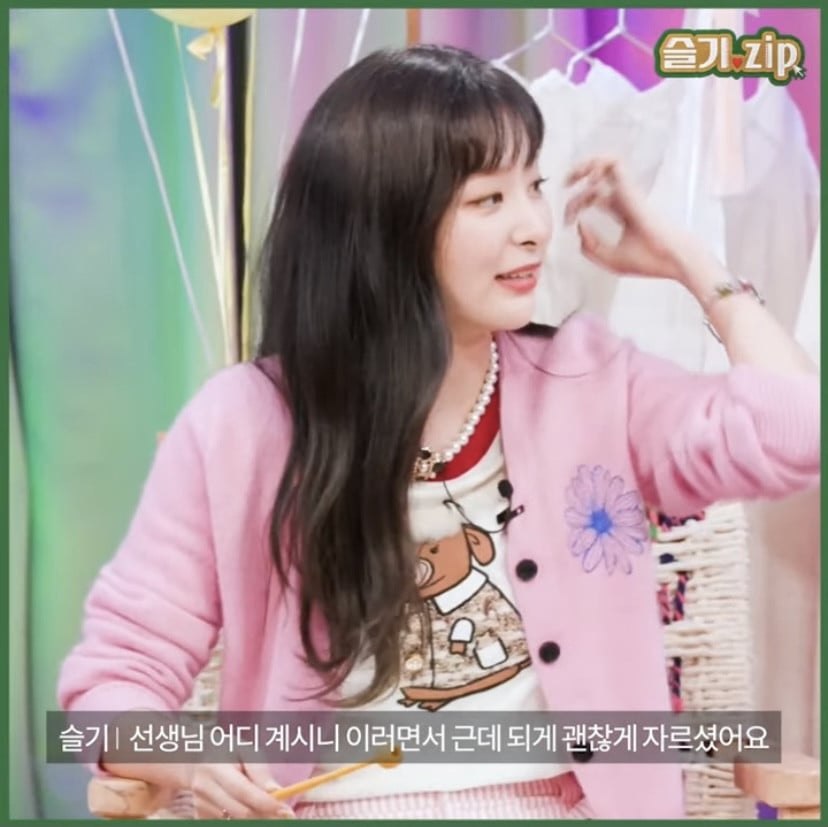 And the result of Lee Soo Man's on-the-spot decision is below!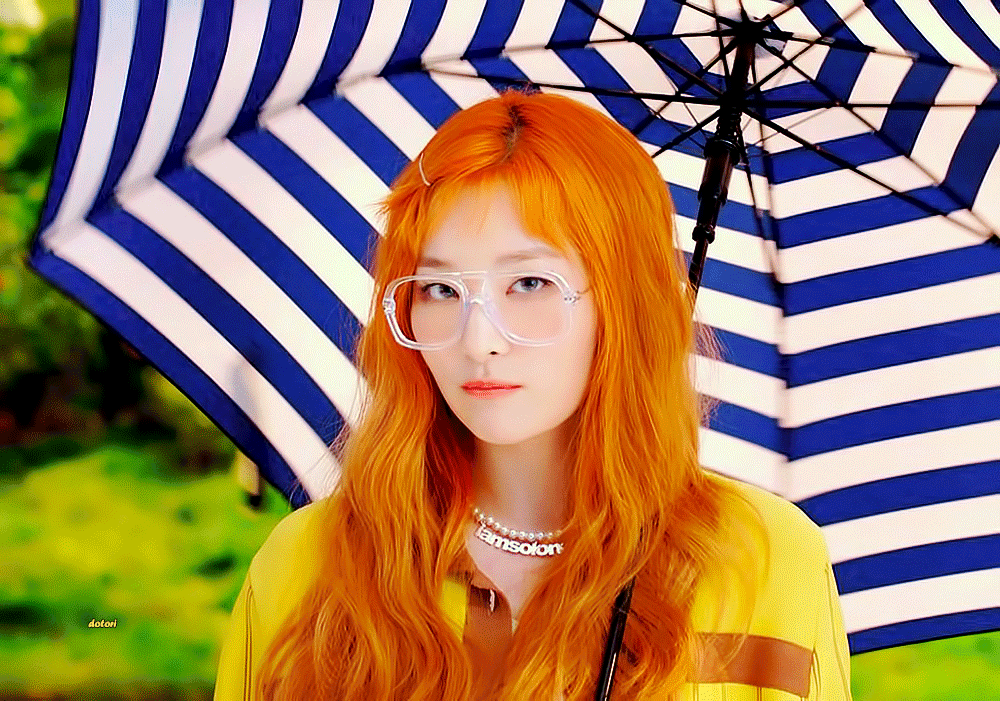 Netizens reacted with comments like:

"Old man knows what he's doing I guess."
"One time I saw somewhere that he picks out the aespa members' lip colors."
"Didn't it just turn out okay because Seulgi is pretty no matter what..?"
"How did he even know that the eyebrow razor could cut hair like that?"
"I agree that Seulgi looks great with more natural-looking baby hairs."
"That style is honestly better than the straight choppy-bang look, the choppy-bang style is kinda out these days."
"Seulgi's impersonation of Lee Soo Man was so funny kekekeke."
"Good thing it turned out okay but from a girl's perspective, that must have been a scary experience kekekeke."
"The end result turned out amazing... but that old man is no joke grabbing her hair and shaving it off like that on the spot."